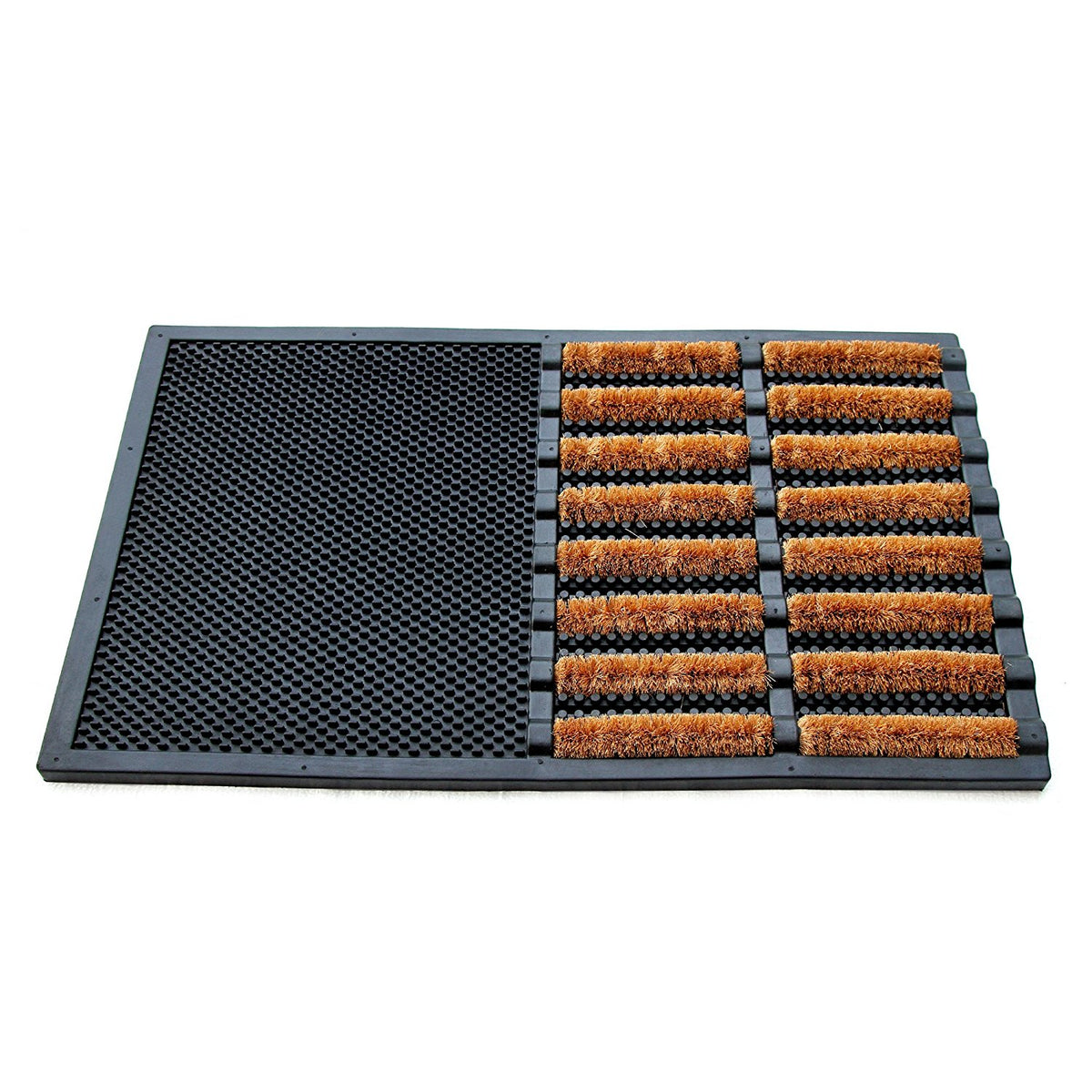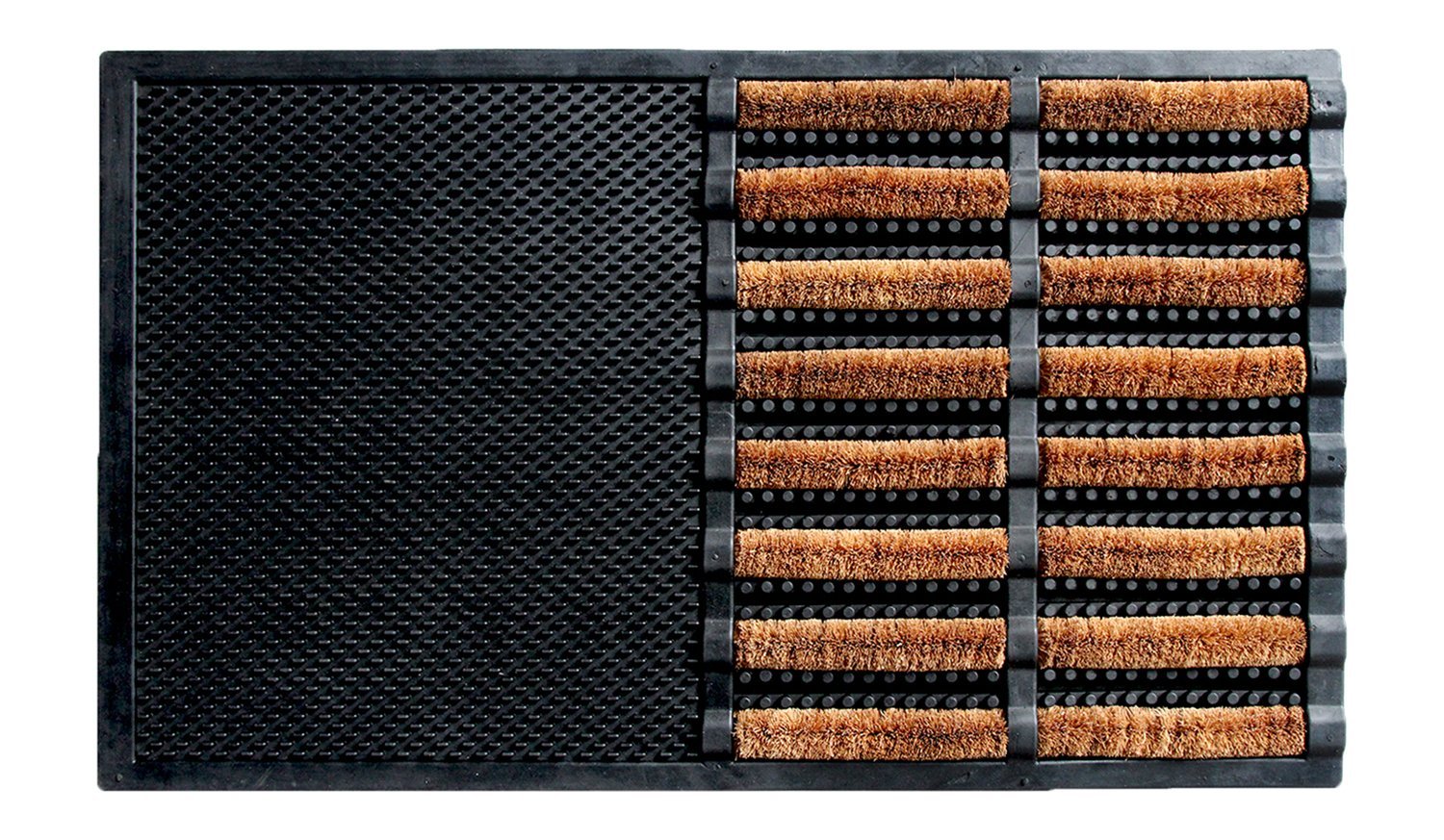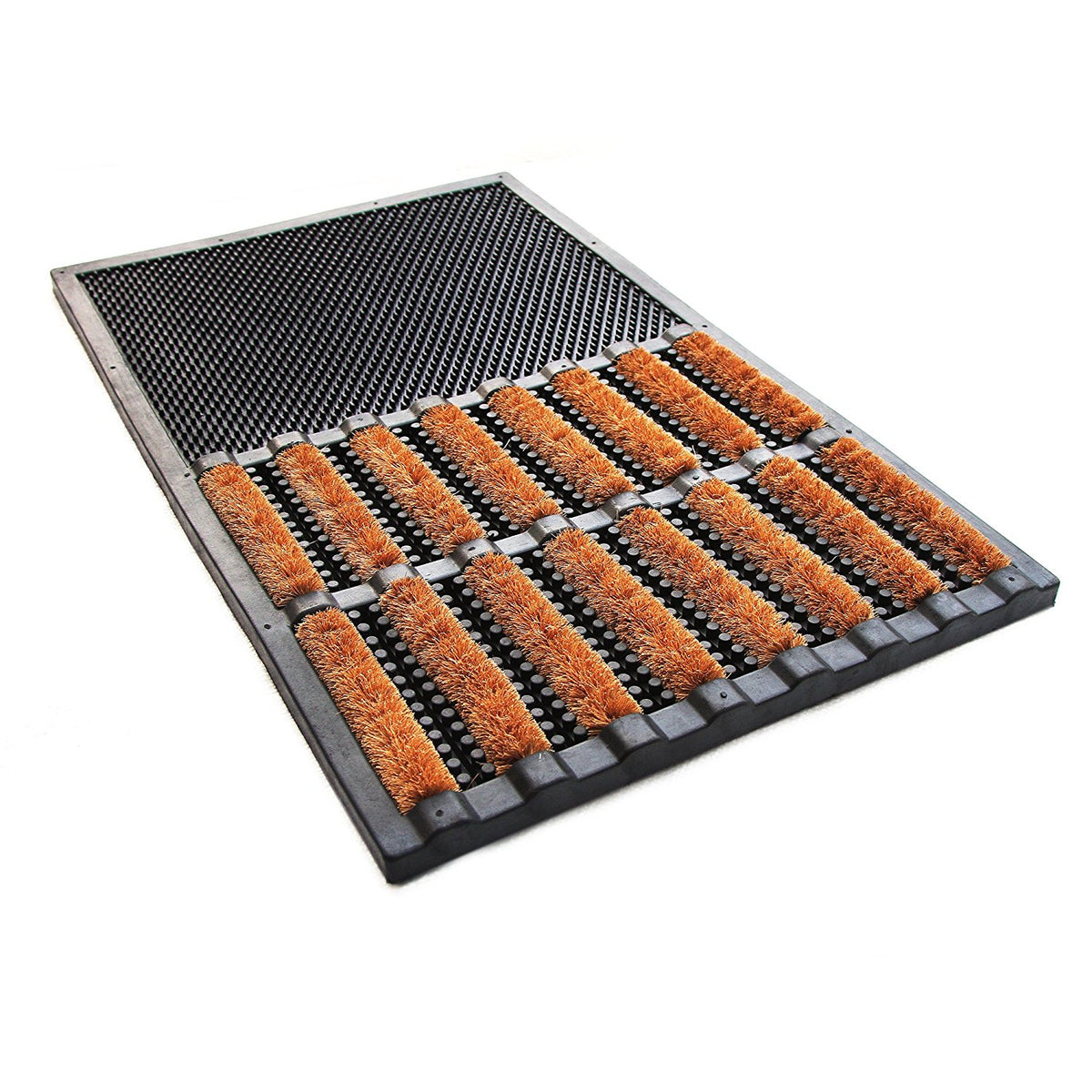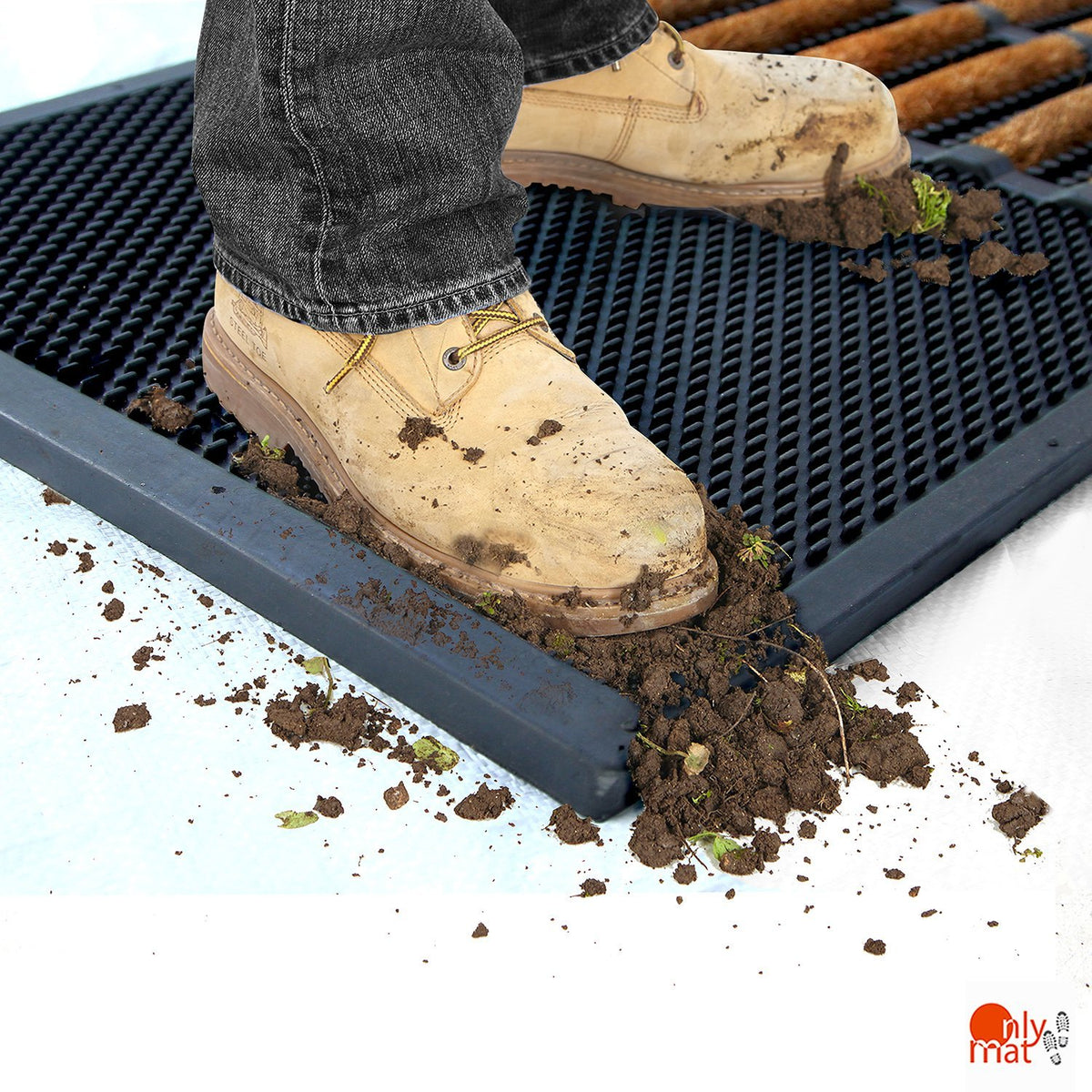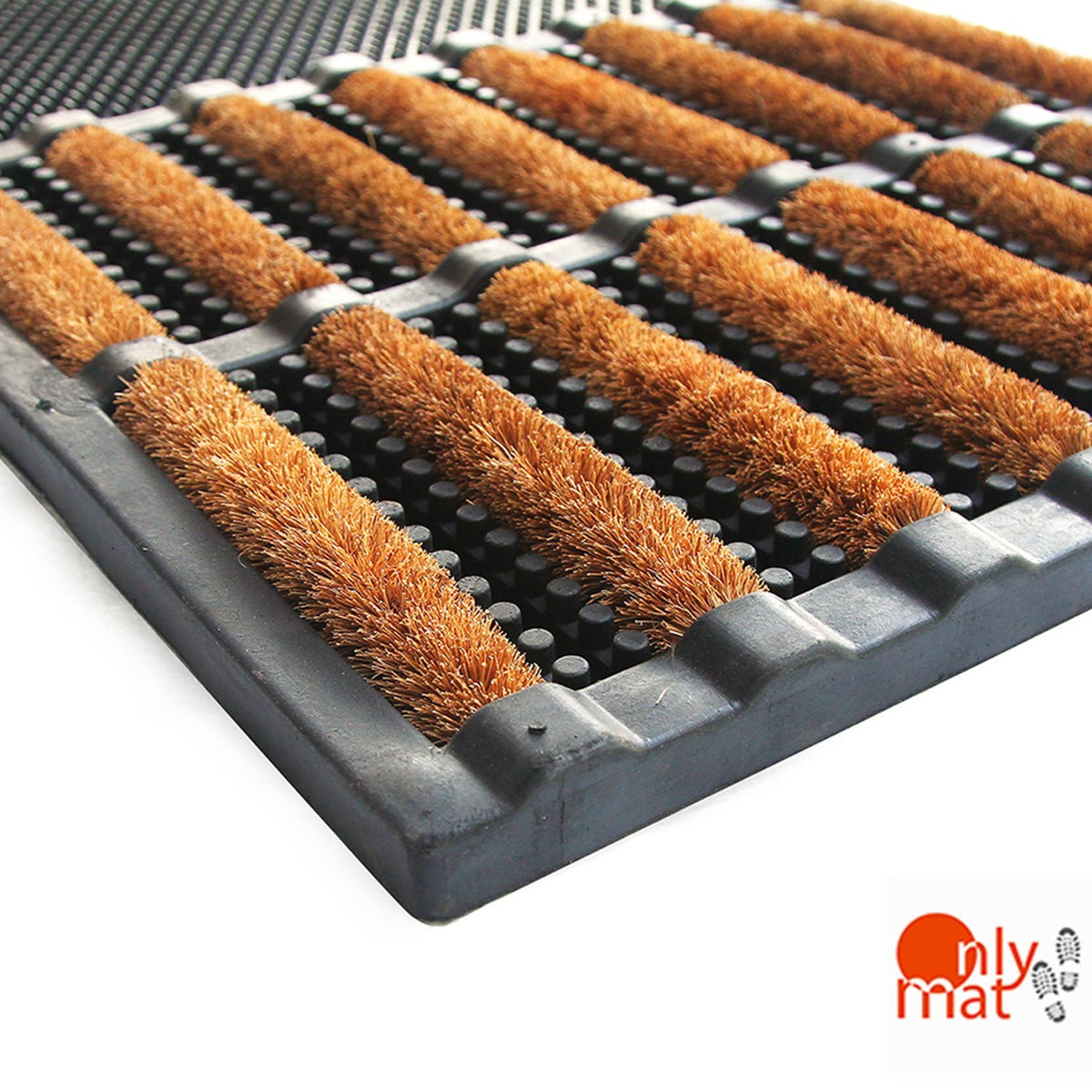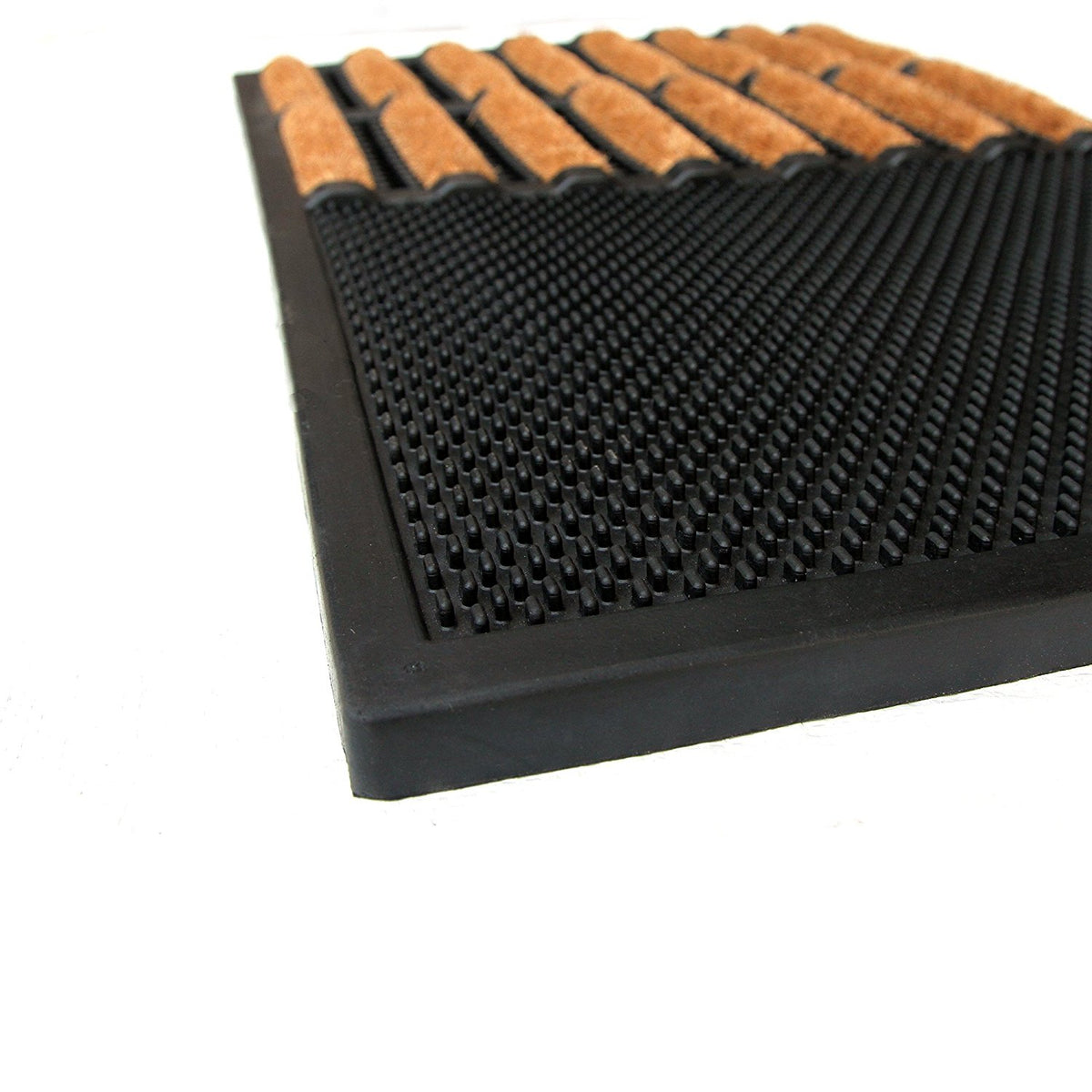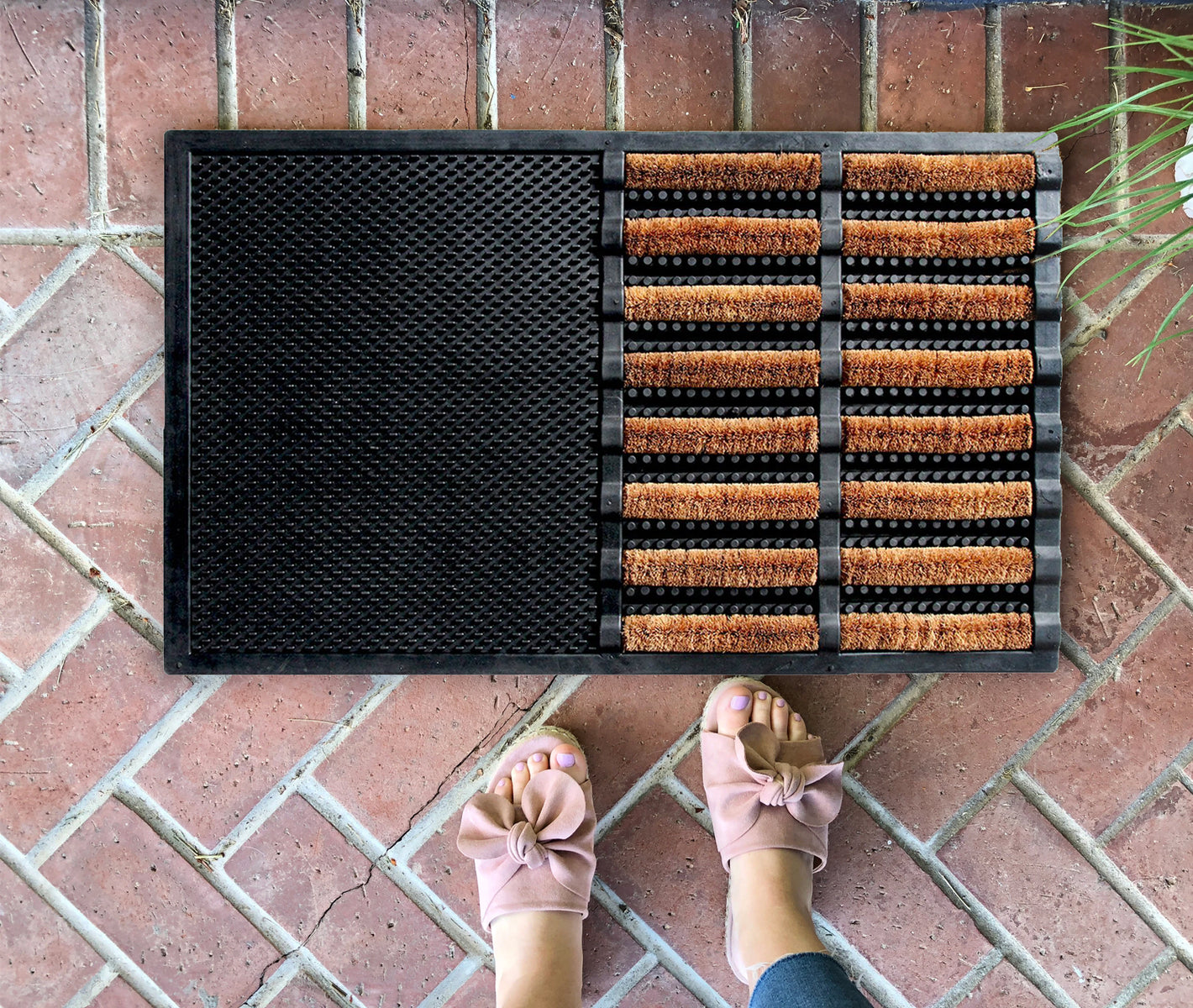 OnlyMat Brush Coir Entrance with Rubber Tray Mat - Best for high traffic entrance - Sanitisation Mat - Indoor / Outdoor, Waterproof
by OnlyMat
Rubber Floor Mat
Have you ever been to a home and noticed a welcoming experience right from the entrance? Have you been looking at what you can place on the floor at an entrance to wipe mud and moisture from the shoes and slippers? Then, you need a doormat. This small addition to your home can actually have a big impact. Using doormats at entranceways can be very helpful for your home.
Onlymat presents a Non-Slip Rubber Coir Brush Mat with a combination of black and beige colour designed in dimension 45x75 cm. There are tremendous advantages you can derive from using doormats. One of the obvious advantages is to have a doormat for people to dry their feet off as they come into your home. This mat with coir and rubber is very effective in arresting dirt; works well with entrances, sturdy enough and must for monsoons.
Let's make a happy entrance with Onlymat.
Scrape Dirt and Debris
It scrapes out the moisture, dirt and debris tracked in from outdoors that can damage the floor. Catches whatever is on the bottom of shoes. The natural coir and rubber enhances beauty offering superior cleaning performance
Effective Dust Controller
Stays In Place
Long-Lasting & Durable
Scrape Dirt and Debris
Dual Power Of Natural Coconut Coir & Rubber Mat
Extremely Durable

Good level of resistance to outdoor elements such as UV rays and moisture

Survive general foot traffic wear and tear very well

Anti-slip & anti-skip properties
How to Clean?
Coir doormats may shed in the first few months of use, during this period:
Use a vacuum cleaner to clean the surface

Scrape off mud, dirt and debris with a tool of your choice

Hang the doormat outside and beat it with the handle of a broom

Use a stiff-bristle brush and water to clean off any remaining dirt particles

Lay flat to dry
Size (L X W): 75 cm x 45 cm
Special Care Instructions: Coir doormats may shed in the first few months of use. During this period simply brush or shake the mat to maintain its best appearance.
Delivery Method & Time: Ground Shipping Via DTDC/DHL/BlueDart, 3-7 business days.