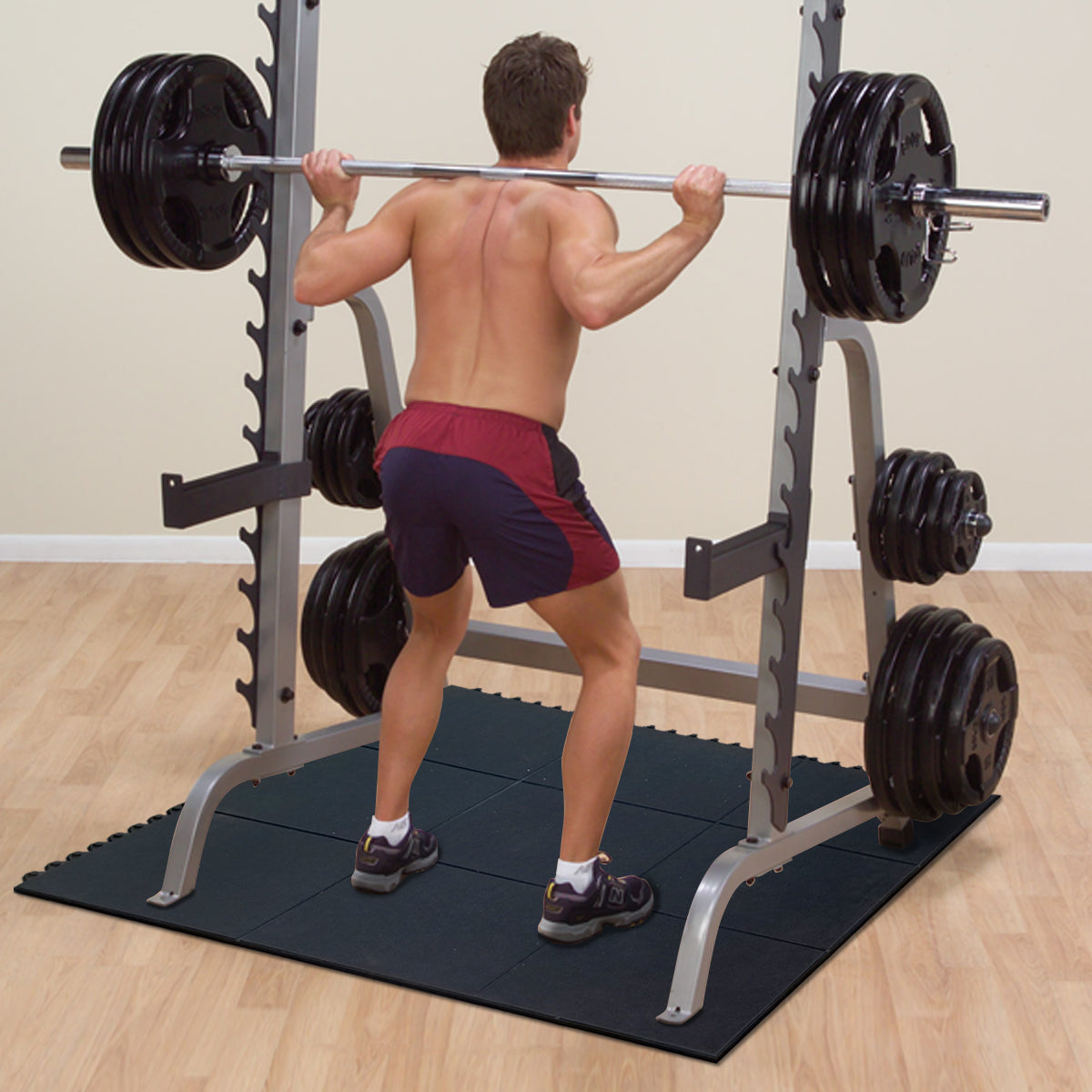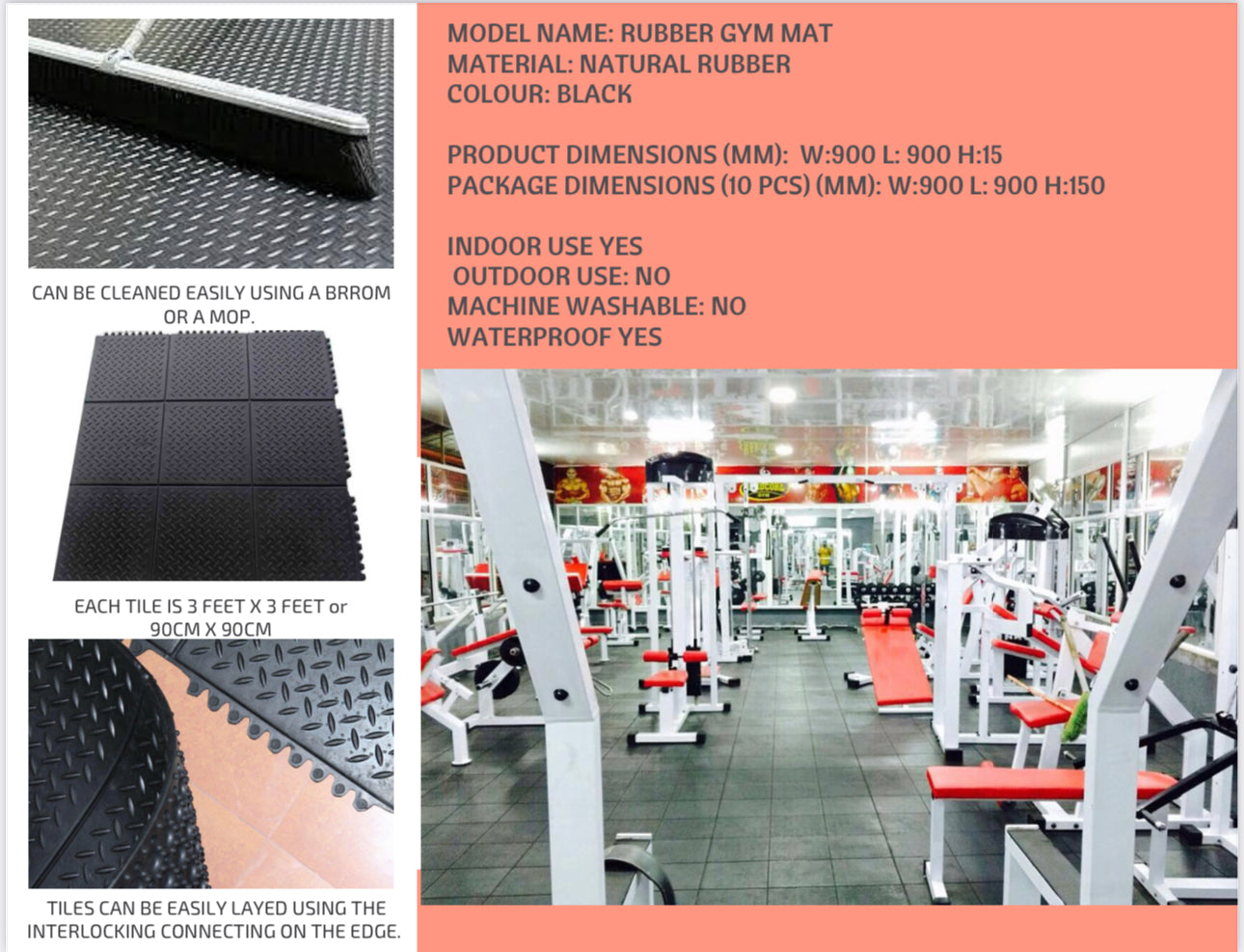 Gym Comfort Anti-Fatigue Exercise Mat - Skid-Resistant Rubber Floor for Gyms & Garages
by OnlyMat
Gym Mats
Comfort Gym Mat 
Size: 3 feet x 3 feet
These Gym Rubber Mats are made from environmentally safe natural rubber or tree-derived rubber with less environmental impact. Also, it features high resilience & excellent impact-absorbing properties, making it the best flooring solution for your commercial or home gym.
Designed for comfort and stability 
The Base of the mat is provided with a suction cup design which keeps the mat more stable during exercise and weight-shifting movements. 
Easy to lay and instal 
Each mat interlocks with the adjoining mat using a built-in system with a male and female interlocking system. Anybody can DIY and do it yourself at home. 
Soothing for the Feet
Onlymat Anti Fatigue Surface Rubber Mat is carefully designed with an anti-fatigue surface that offers a soothing effect to your tired feet after prolonged high-endurance exercise.
Rubber- The Natural One!
Rubber is one of the most challenging and most durable materials for a doormat, and our Onlymat Comfort Rubber Mat is made of natural rubber. 
It gives them extra-long life.

Enhance its scraping functionality.

They not only get rid of outdoor dirt, but they also stay dry

It is waterproof and also weatherproof.

Its gripped surface makes it non-slippery

The bubble surface provides relief to tired feet.
Let's See How to Clean It!
Maintaining this natural rubber bubble mat's appropriate look and keeping them clean is manageable. Let's see how to clean it.
You can wipe this mat with a wet cloth 

Do not machine wash
Size: 90cm x 90cm or 3 feet x 3 feet
Product ID: B014ISEOIS
Delivery Method & Time: Ground Shipping Via DTDC/DHL/BlueDart, 3-7 business days.