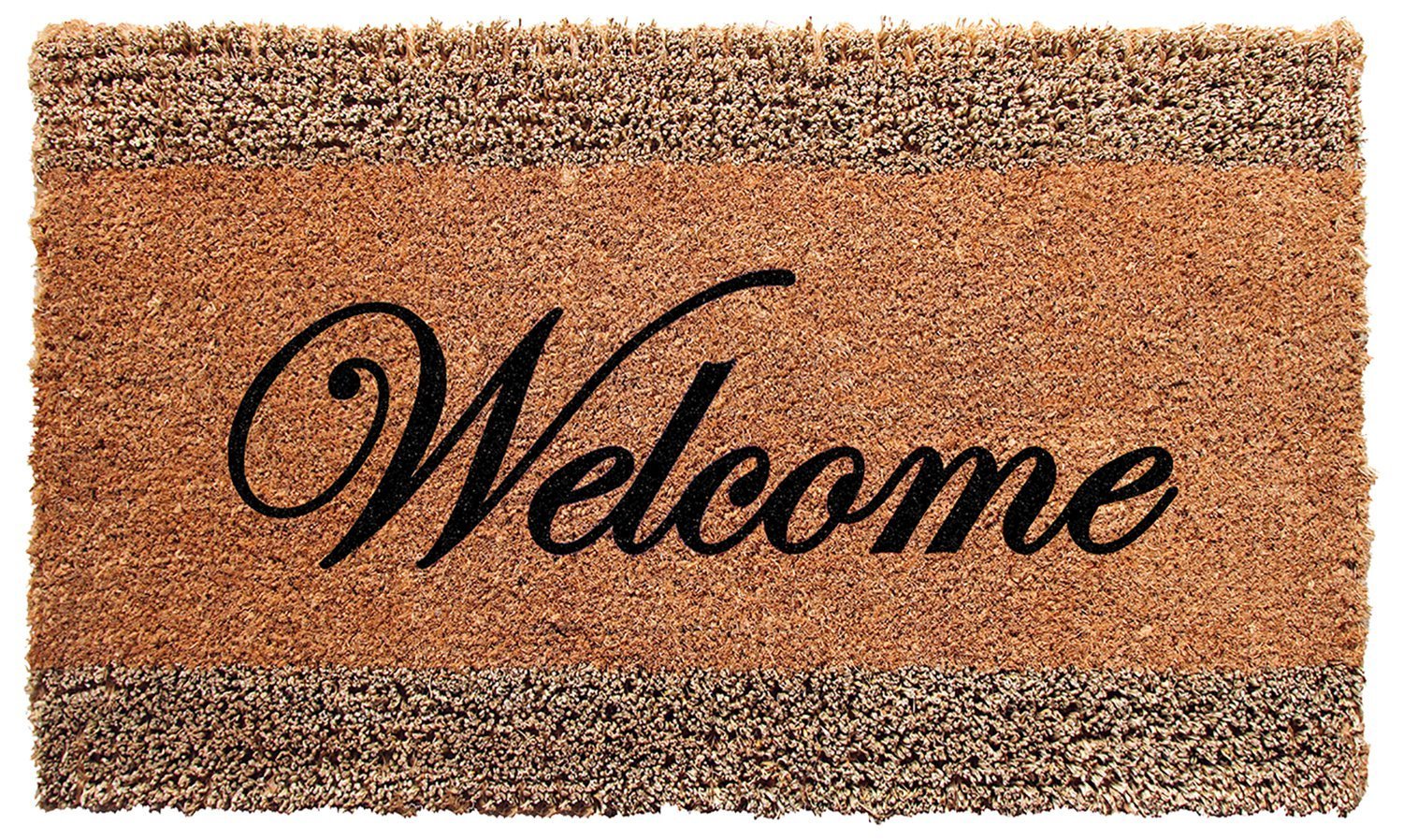 Welcome Printed Natural Coir Door Mat
by OnlyMat
Coir Doormat
Our handloom mats ore 100% Bio-degradable and totally environmentally friendly.
OnlyMat offers the full range of traditional handloom coir doormats like Be 1 or Creel mats, Fibre mats or FM2, Inlaid Fibre Mats or the Imperial Inlaid Mats.
Corridor Mats, Special Cl & Sinnet Mats woven by skilled craftsmen on traditional handlooms.
Size (L X W ):75 cm x 45 cm
Material: Coir
Product ID: B01GPV8VNA
Care Instructions: Coir doormats may shed in the first few months of use. During this period simply brush or shake the mat to maintain its best appearance.
Delivery Method & Time: Ground Shipping Via DTDC/DHL/BlueDart, 3-7 business days