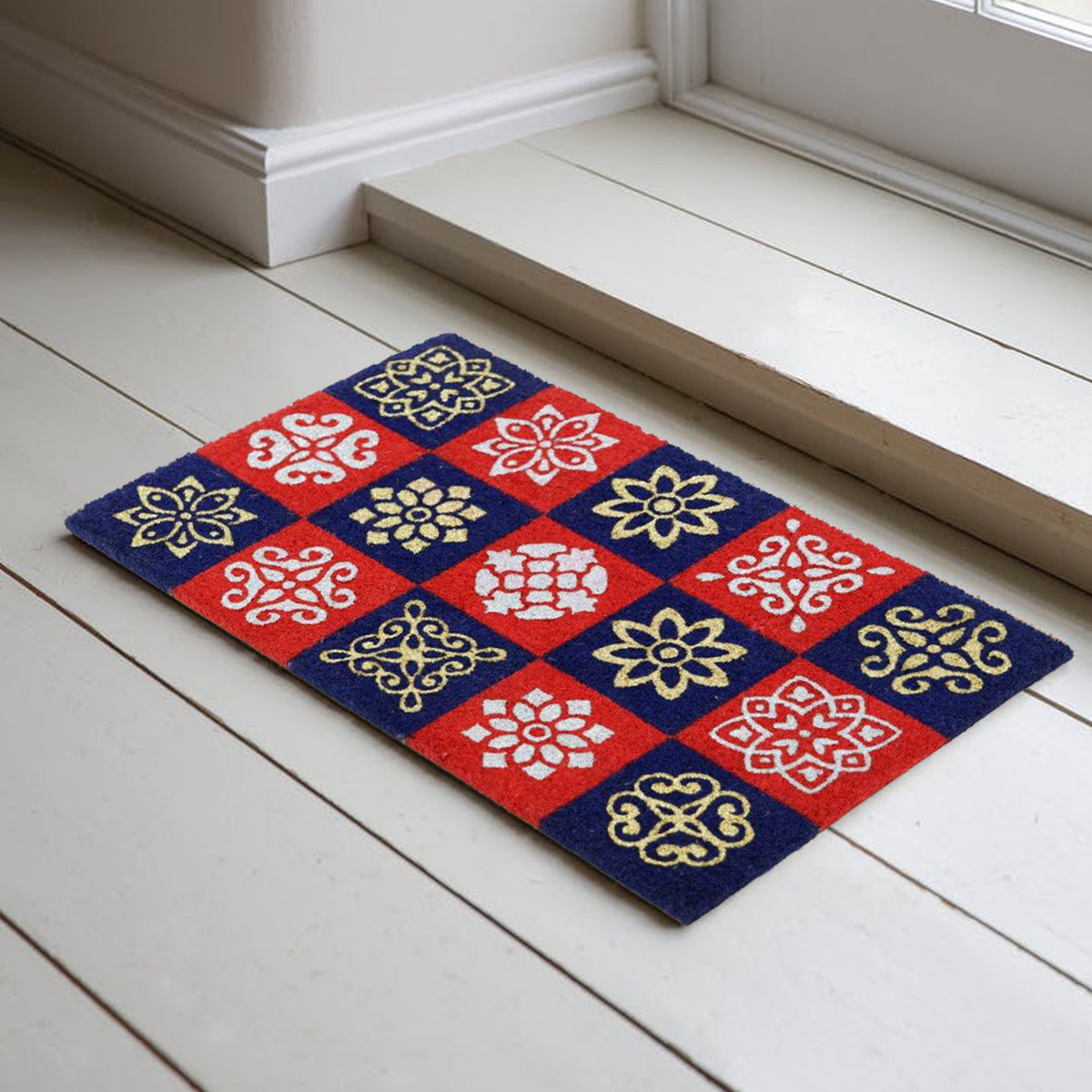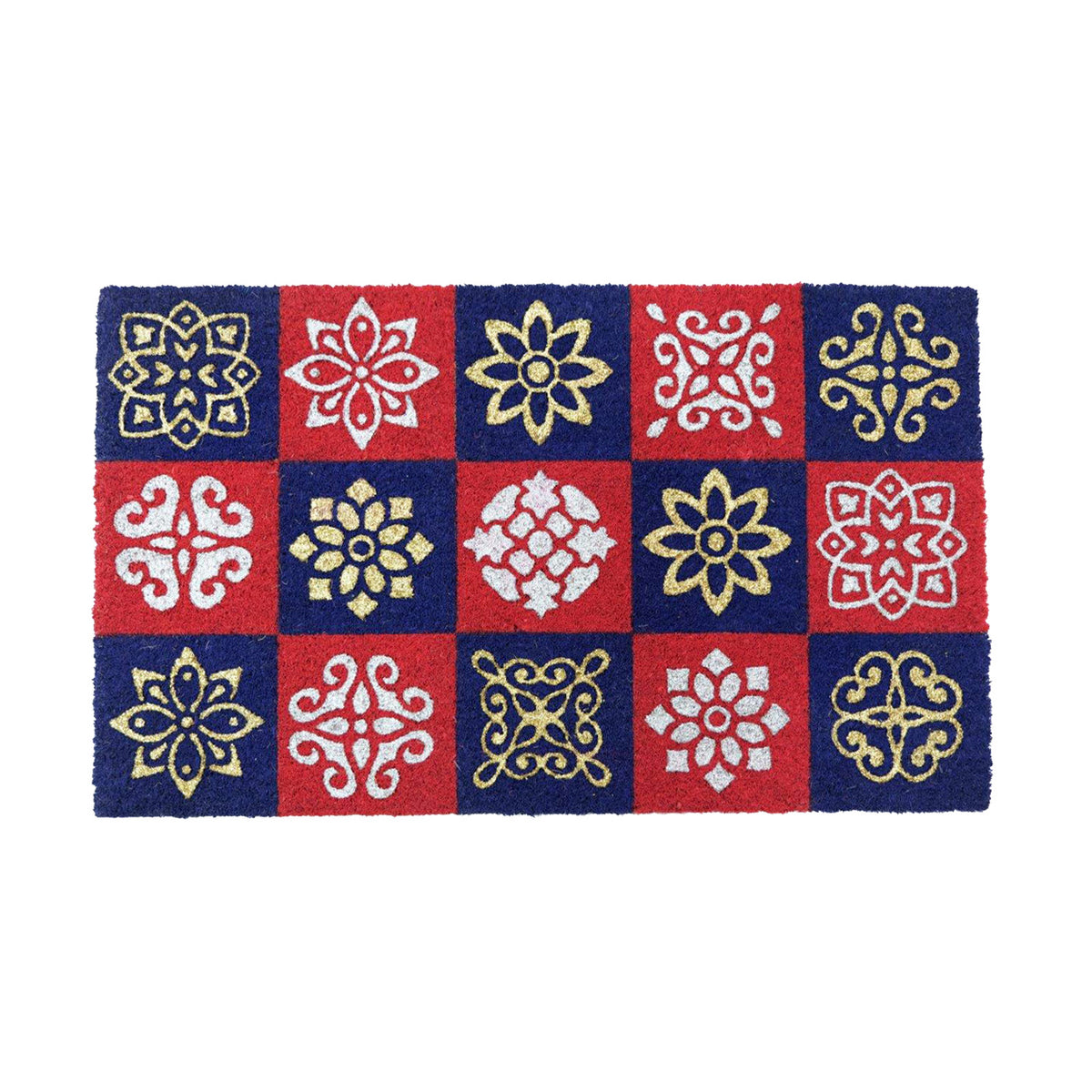 Red and Blue Tile Glitter FESTIVAL Natural Coir Mult-colour Door Mat
by OnlyMat
Coir Doormat
Our Red and Blue Tile Glitter FESTIVAL Natural Coir Mult-colour Door Mat is an excellent choice if you want to add a bit of sparkle to your door entrance. This doormat is made with natural coir fibres and features a vibrant blend of red and blue glitter tiles. It is perfect for adding a touch of sparkle to any space.
Natural Coir Door Mats with Attractive Printed Designs to Welcome your Guests.
The harsh hardwearing Coir Brush Surfaces keeps the dirt away from your home.
Ideal for covered entranceways and patios.
Coir surface with Anti-slip backing.
It is made from natural coconut fibres called coir. Raw coconut fibres enhance beauty and offer superior cleaning performance.
Material: Coir
Size (L X W): 75 cm x 45 cm
Special Care Instructions: Coir doormats may be shed in the first few months of use. During this period, brush or shake the mat to maintain its best appearance.