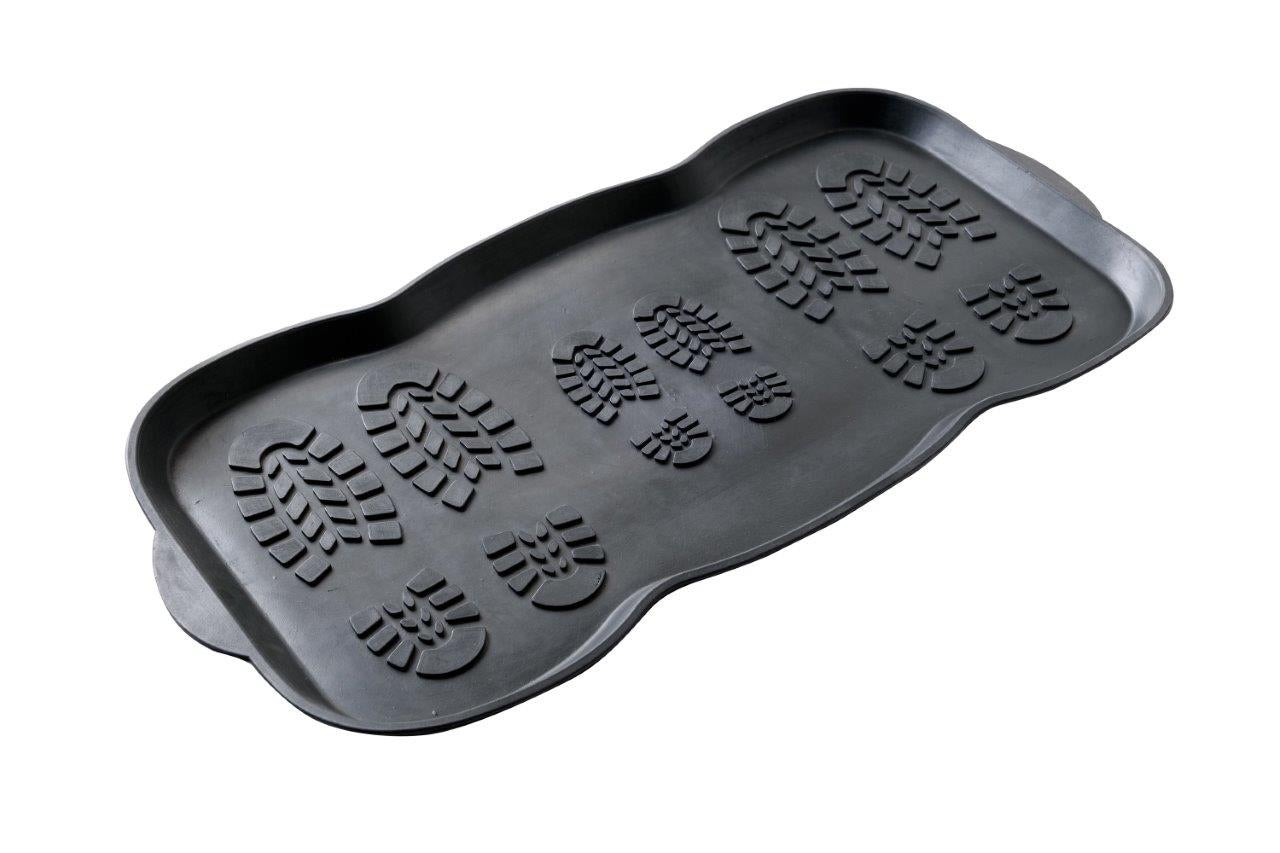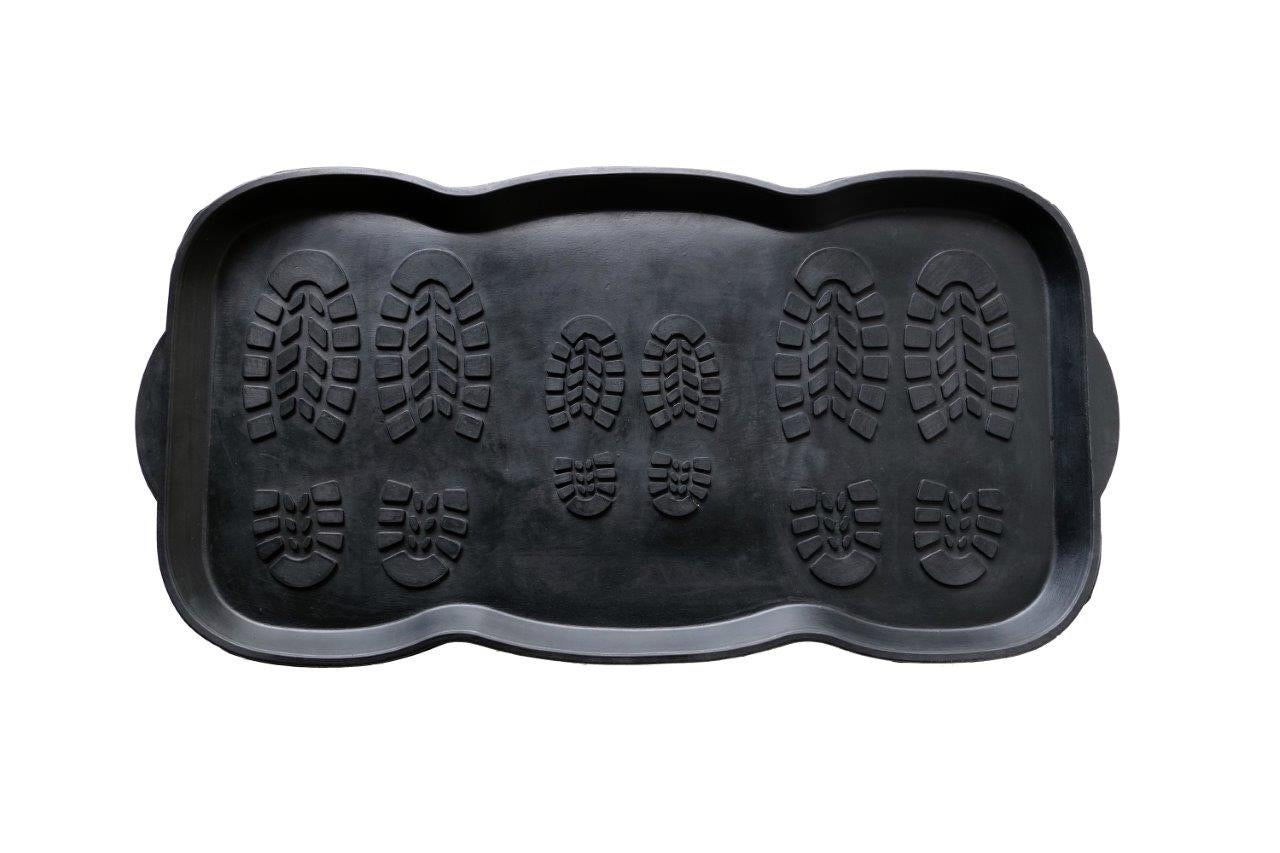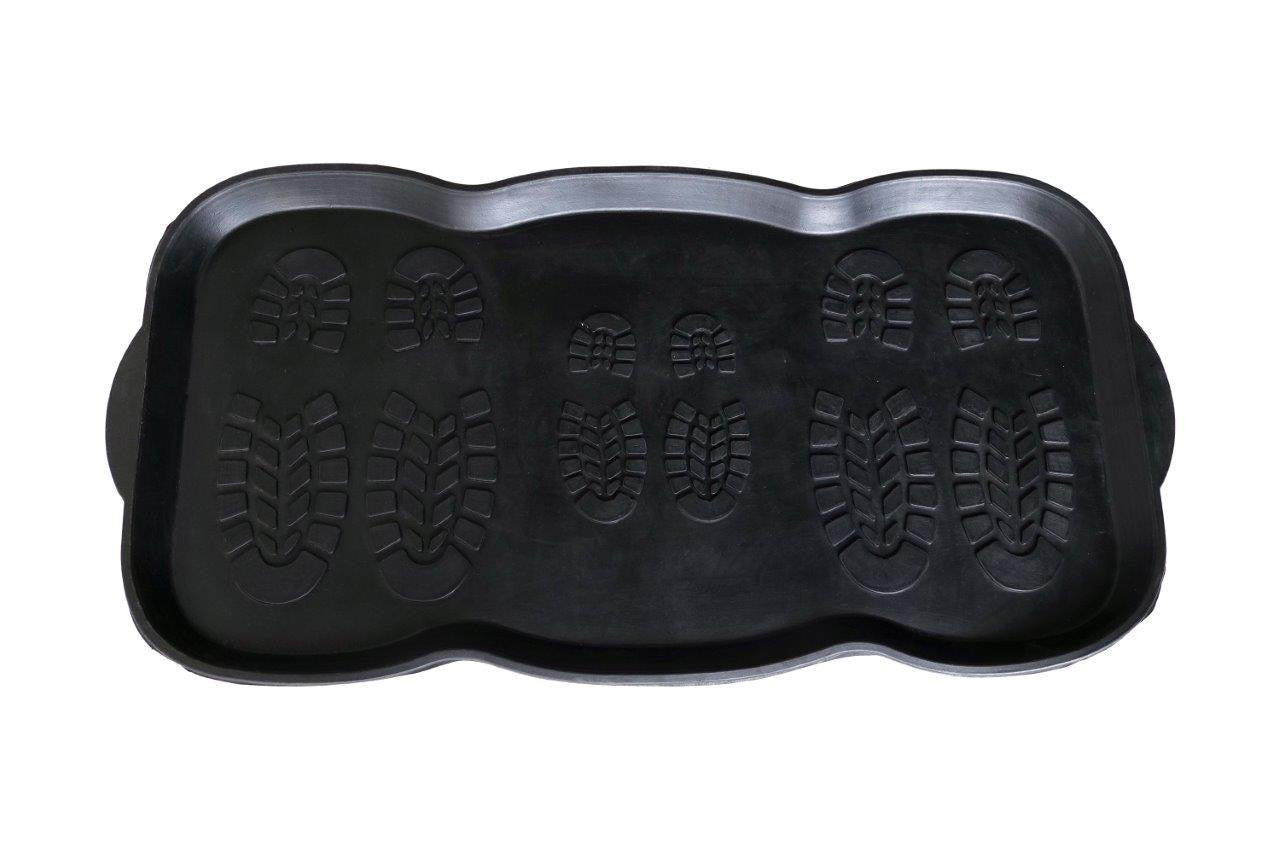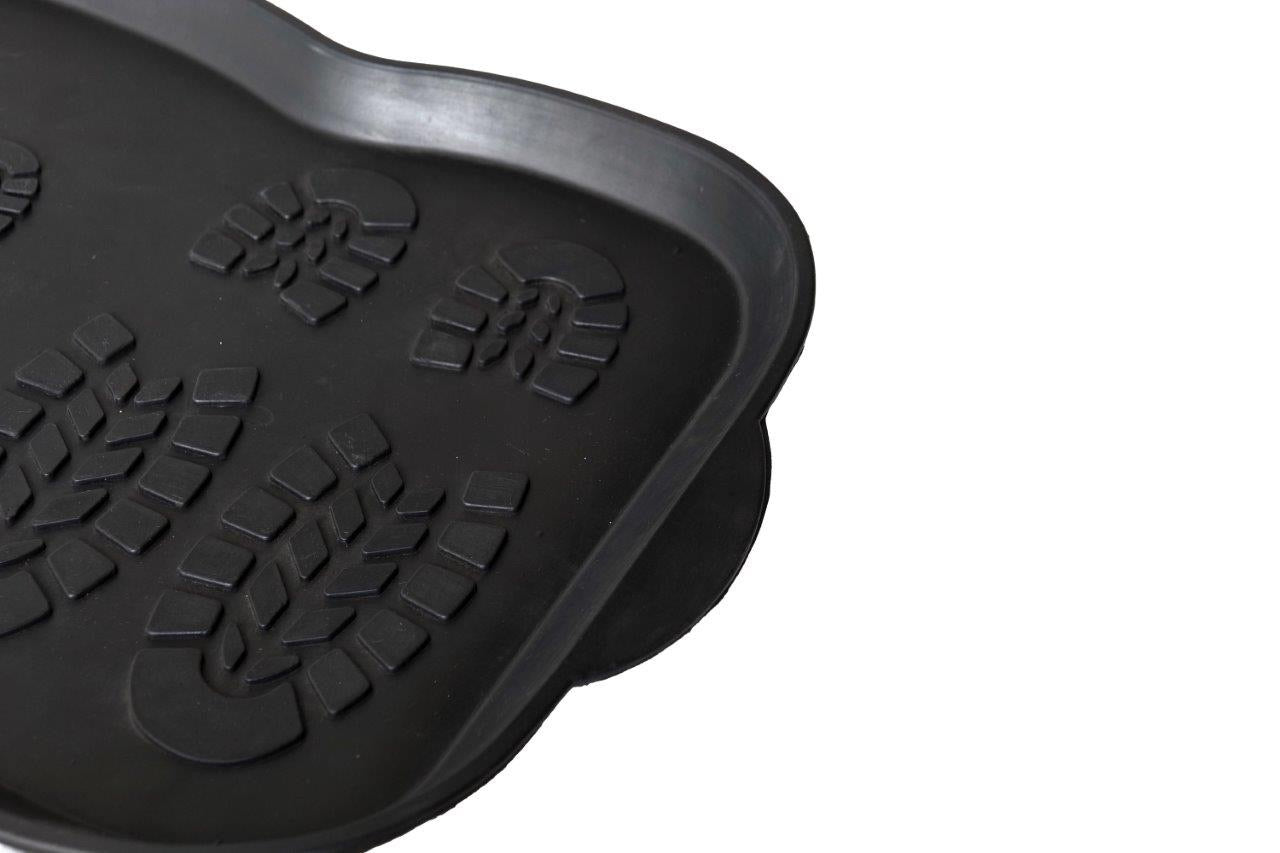 OnlyMat Rubber Boot tray - Multi Purpose Sanitisation Tray Anti-Virus Solution Fill Tray - Indoor / Outdoor, Waterproof
by Cocotuft
Rubber Floor Mat
Keep your entranceway clean and dirt free.
This 16 x 32-inch rubber mat is ideal for keeping wet, muddy and dirt dripping boots, flower pots and your pet's food bowl.
Can be used to fill disinfectant solution to sanitise shoes before entering the building. 
Can easily be cleaned by hosing down with water.
Available in many elegant patterns.
Material: Natural Rubber
Special Care Instructions: Simply shake the mat to maintain its best appearance.
Sanitising steps:
Step 1 : Fill 500 ml water mixed with 50ml bleaching solution or 50 ml Dettol solution. 
Step 2: Dip shoe sole in solution 
Step 3: Dry shoes on a dry mat.
Delivery Method & Time:
Ground Shipping Via DTDC/DHL/BlueDart, 3-7 business days.