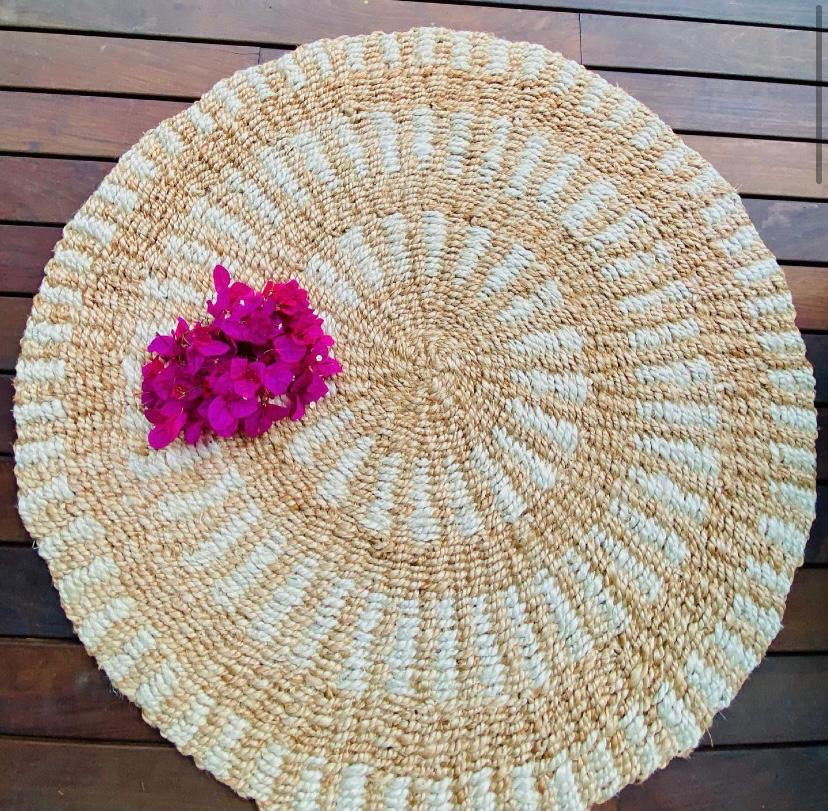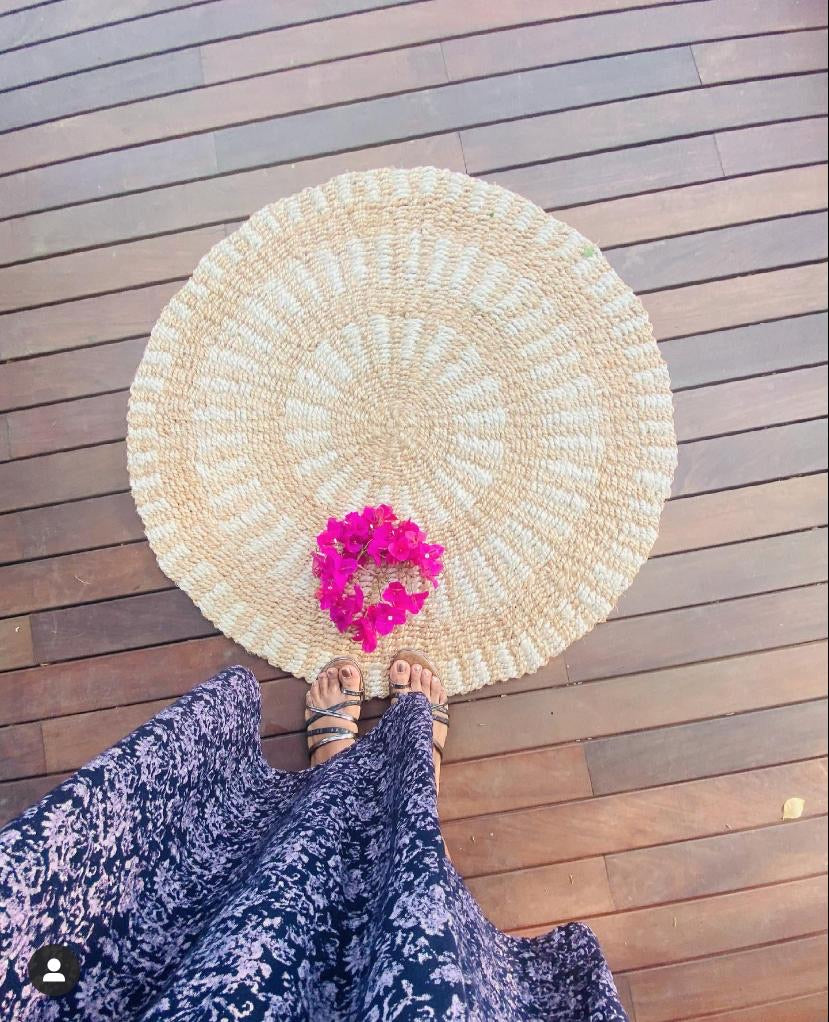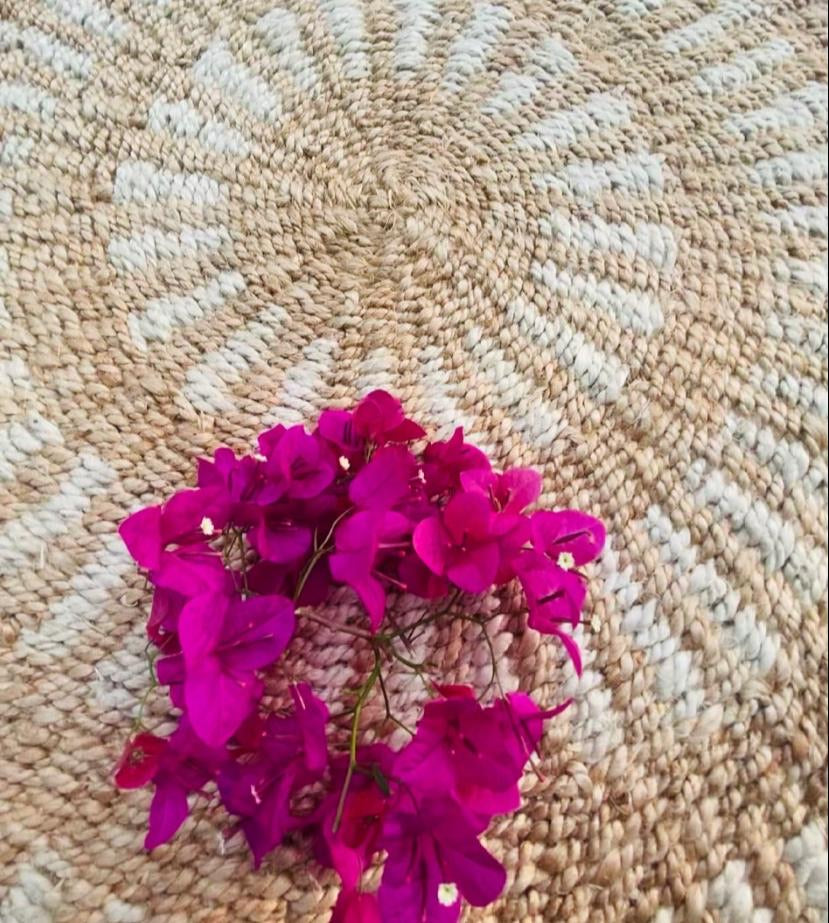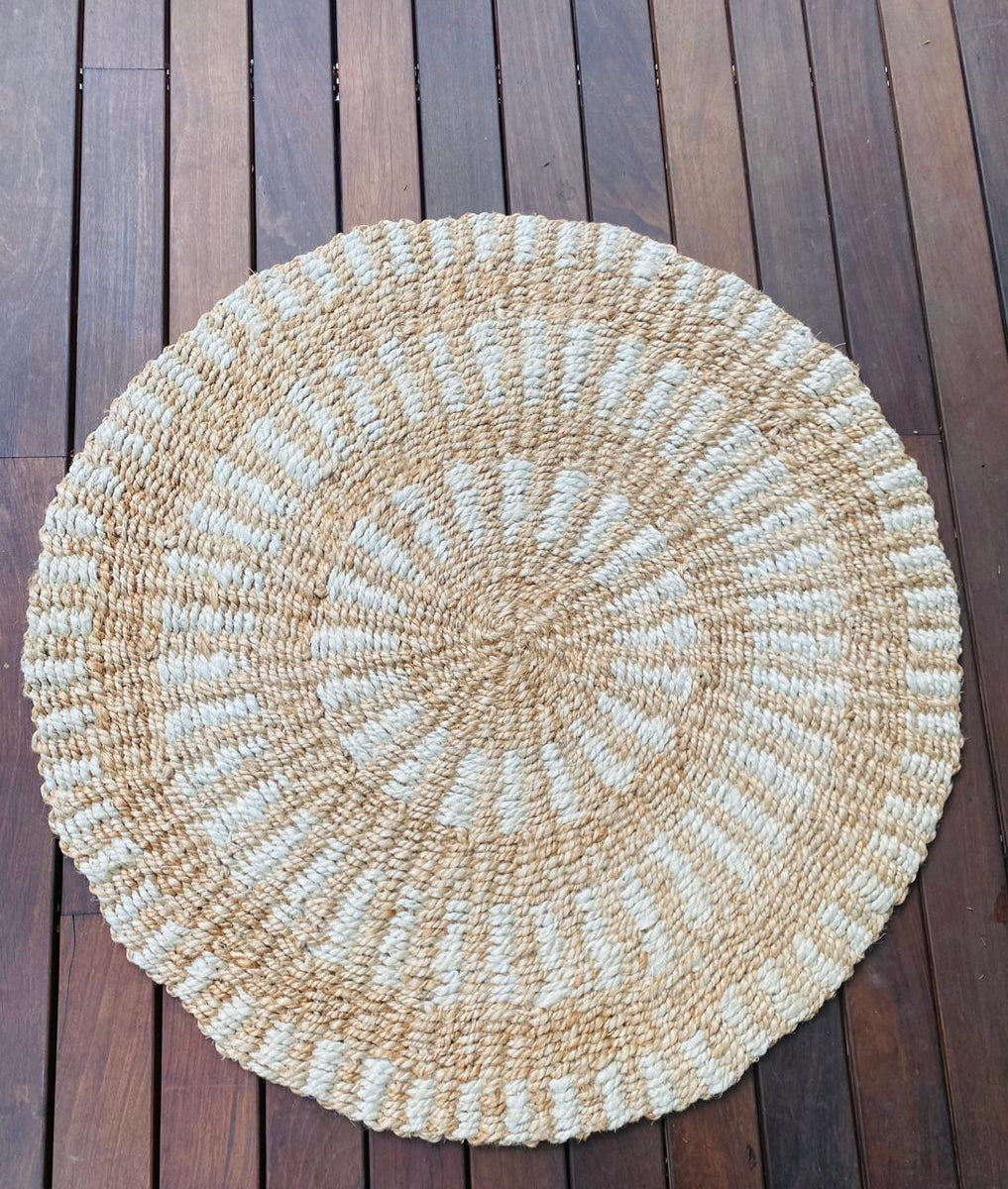 OnlyMat Round of Heritage Jute Rug Mat - Hand Made - 100cm round
by OnlyMat
Jute Rug
Take your home from traditional to more modern and stylish with our Onlymat Jute Rug Mat. These mats are made from natural jute fibres to create a soft, calming feeling in any room. It comes with a wide variety of weave styles, and these jute mats are beautiful in their simplicity.
Onlymat Jute Rug Mat is an excellent choice for living rooms, bedrooms, and any part of your home where you want to introduce a natural, organic feeling. This jute mat composed exclusively of raw jute and no chemical additive used. It is an excellent essential for any indoor-outdoor use. The jute fabric offers superb traction on the top surface, which makes it non-slippery. It is a highly durable, tactile and pleasantly natural surface for meditation and might remind you of walking barefoot on the earth.
Size! You Must Know
Whenever you have to place a doormat at the entry of your home, you should always take care of the size. We at onlymat comes with the soft jute mat with size 100cm. It makes it easy to use appropriately for rubbing off the dust and dirt from the shoes of any individual entering your home.
Grippy! Not Slippy
Some surfaces like tile and laminate are prone to becoming extremely slippery when moist. It is a good idea to have our Onlymat Jute Rug Mat anti-slip floor mat set in place. It has reversible non-slip surfaces, which make it easy to perform any movement with confidence. Its subtly textured surface gives traction to your wet feet.
Multi-functional Mat
You are worried about how to accommodate your guest—or perhaps to sleep with the ground insects on a camping trip. You don't have to worry about any of these issues with our Onlymat Jute Rug Mat. These are compact and portable and can be easily moved from place to place without worrying about weight or taking up too much space.
Exquisite Craftsmanship
Onlymat Jute Rug Mat carefully designed with a gripped surface that offers the ability to scrape off debris underneath your shoes, keeping your floors clean. The natural jute fibre gives a soothing feel to your underfoot. These specially designed mats are a perfect first step for any floor protective system.
Natural Jute Fibre
Jute is the softest of the natural fibres and is said to mimic the qualities of wool. Our Onlymat Jute Rug Mat made using jute fibre have a fabulous natural texture that adds.
A soothing feel underfoot

Earthy vibe to any room.

Complement home furnishings

Durable

Decorative
Cleaning! It's Important
Onlymat Jute Rug Mat is relatively low maintenance. This Natural jute mat tends to mask dirt and dust well, and a simple hand wash should be enough to keep your carpet looking beautiful long term. Keep in mind that.
You don't have to dry clean it

Don't bleach

Do not tumble dry
Special Care Instructions: Brush or shake the mat to maintain its best appearance. Do not wash. Only vacuum clean.
Delivery Method & Time:
Ground Shipping Via DTDC/DHL/BlueDart, 3-7 business days.