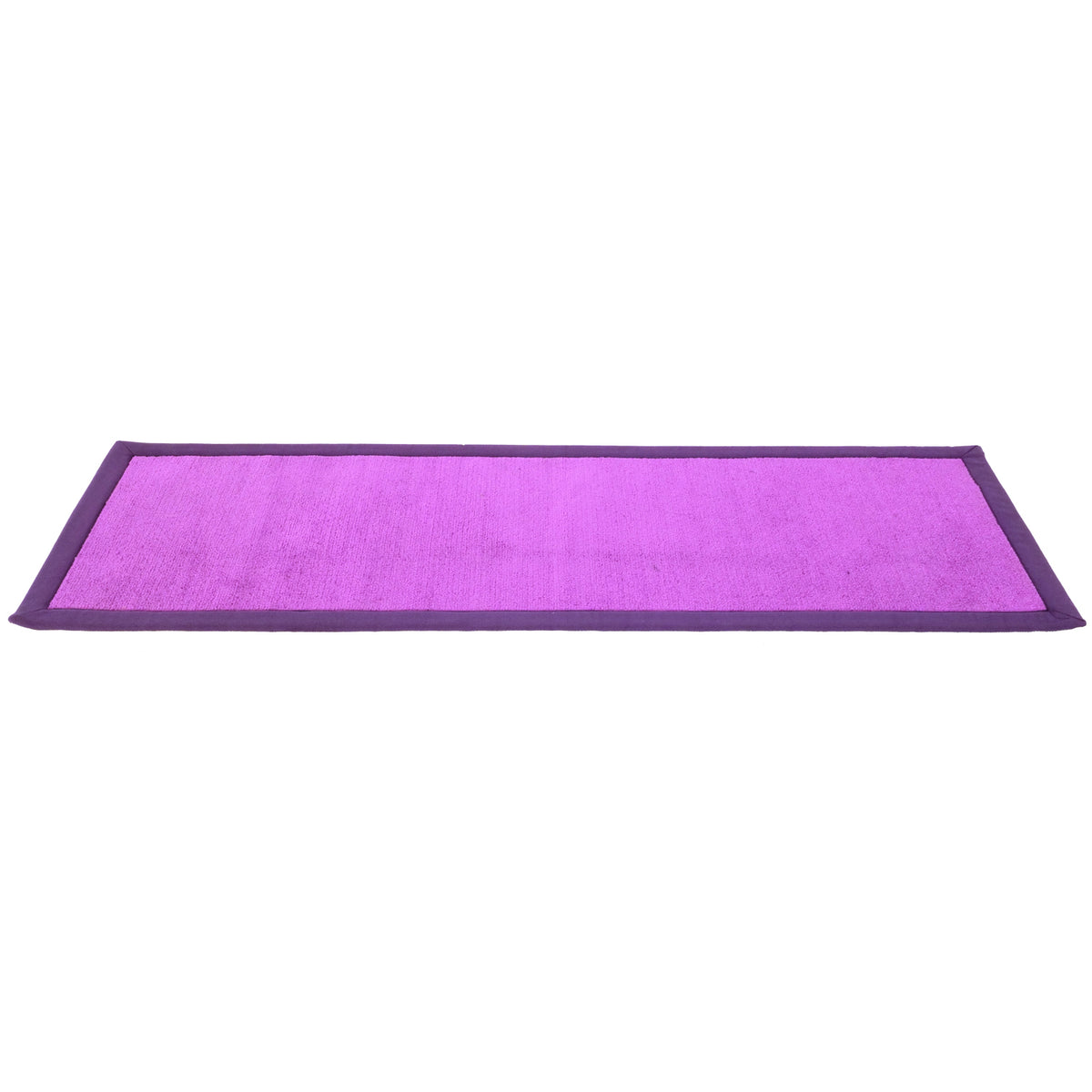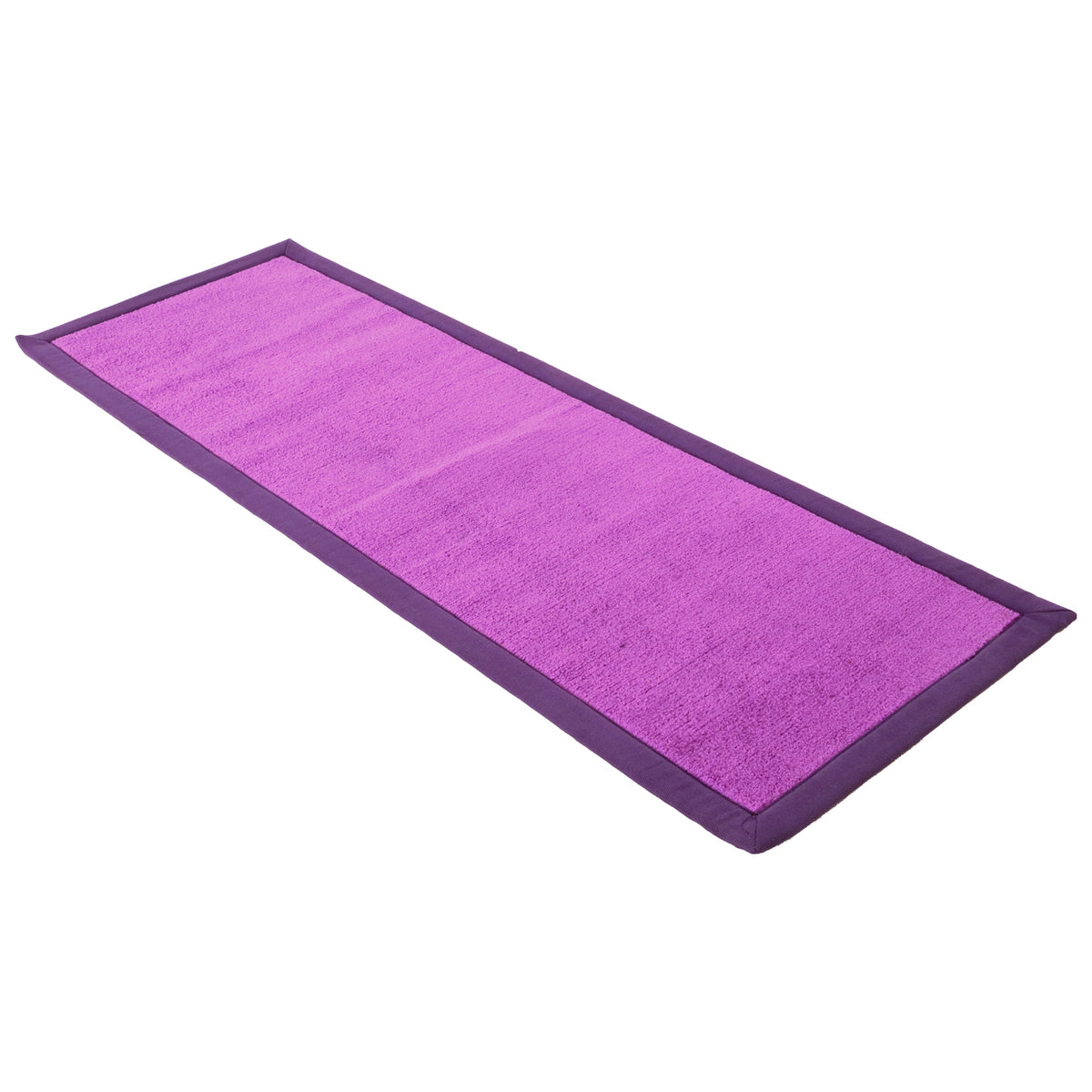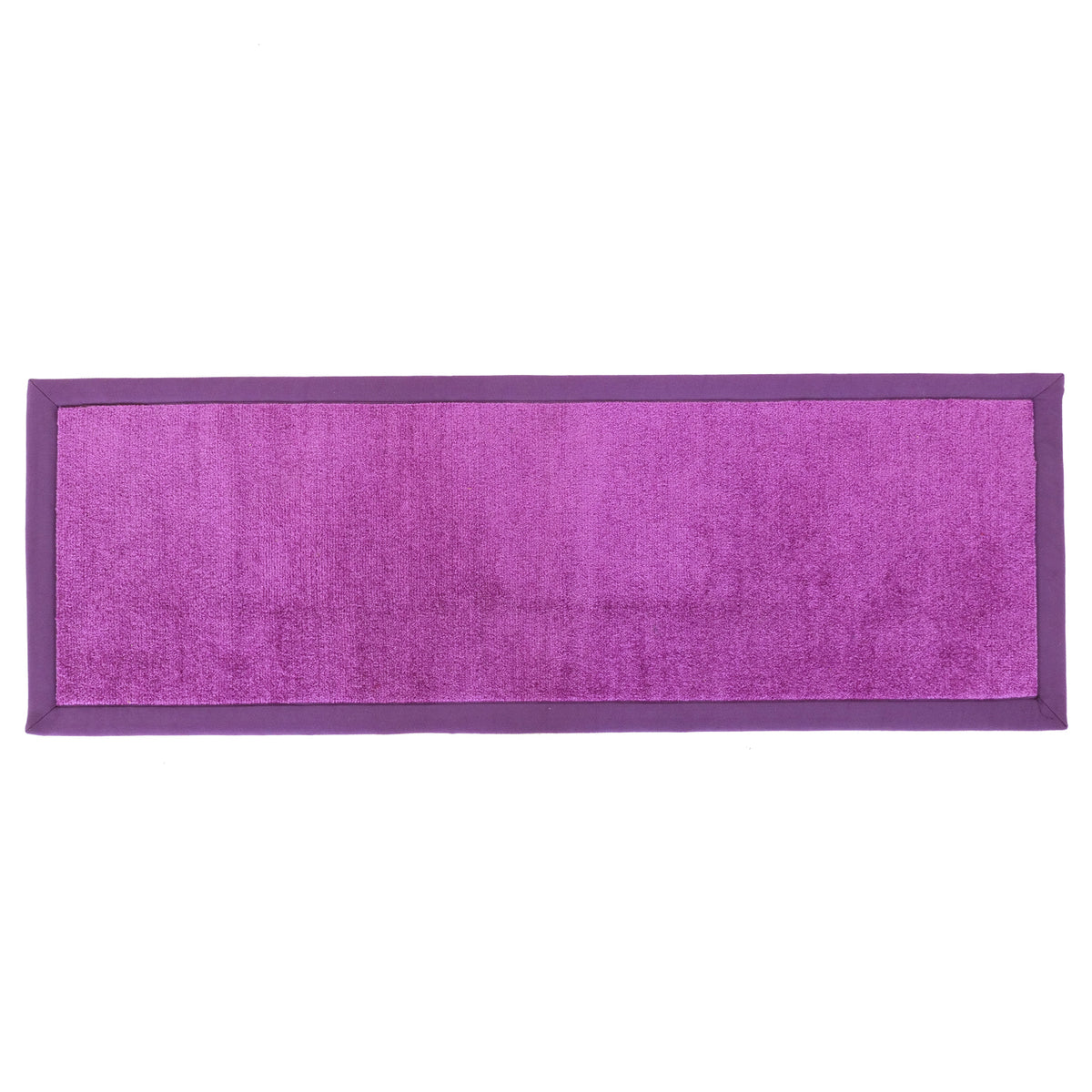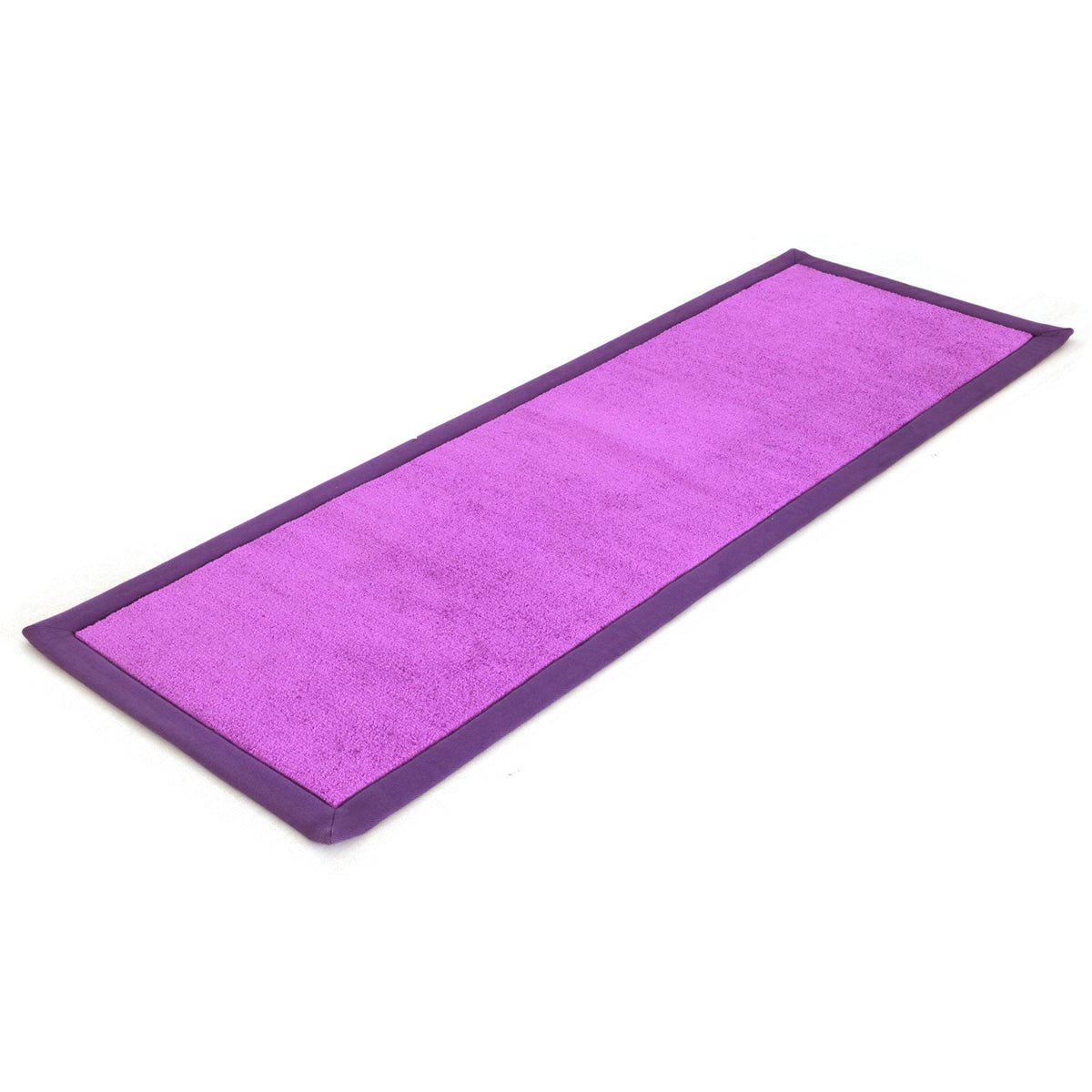 OnlyMat Long Purple Colour Soft Bedside Runner / Luxury Yoga / Prayer Mat with Cotton Border Oblong
by OnlyMat
Rugs
Stay healthy and get closer to Mother Nature by practising yoga on our eco-friendly mat!
This elegant mat specially designed for easy exercise;
Made from very soft polypropylene fabric.
The latex backing ensures better grip and helps you maintain yoga poses with ease.
This package contains 1 yoga mat.
The dimensions are 80cm x 180cm. 
Ideal for yoga, meditation and other simple exercises. Our Yoga Mats are easy to clean and maintain.
Material: Polypropylene with cotton border and latex backing
Special Care Instructions: Shake the mat to maintain its best appearance. You can dry wash or vacuum clean them to remove dirt. Sun-dry if wet.