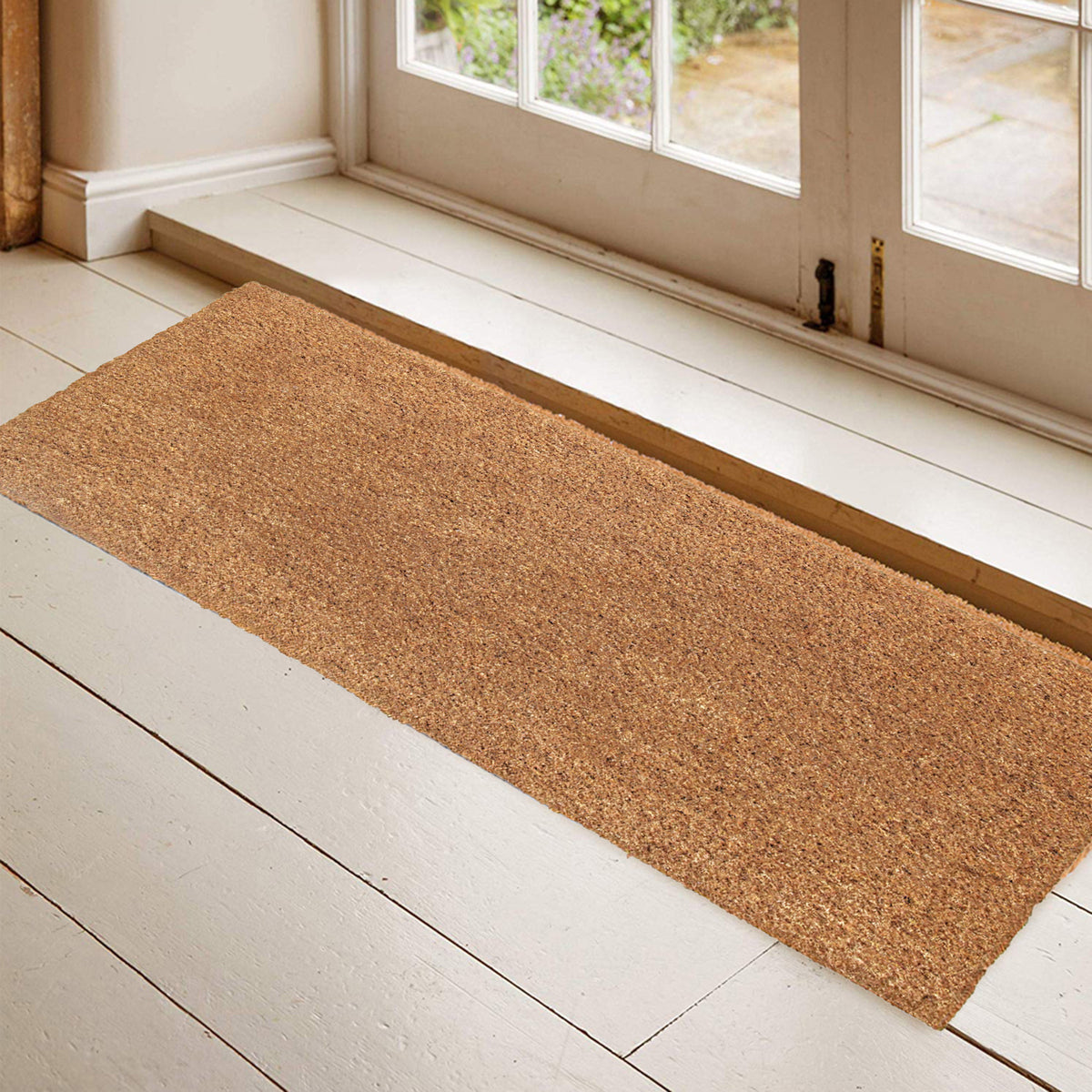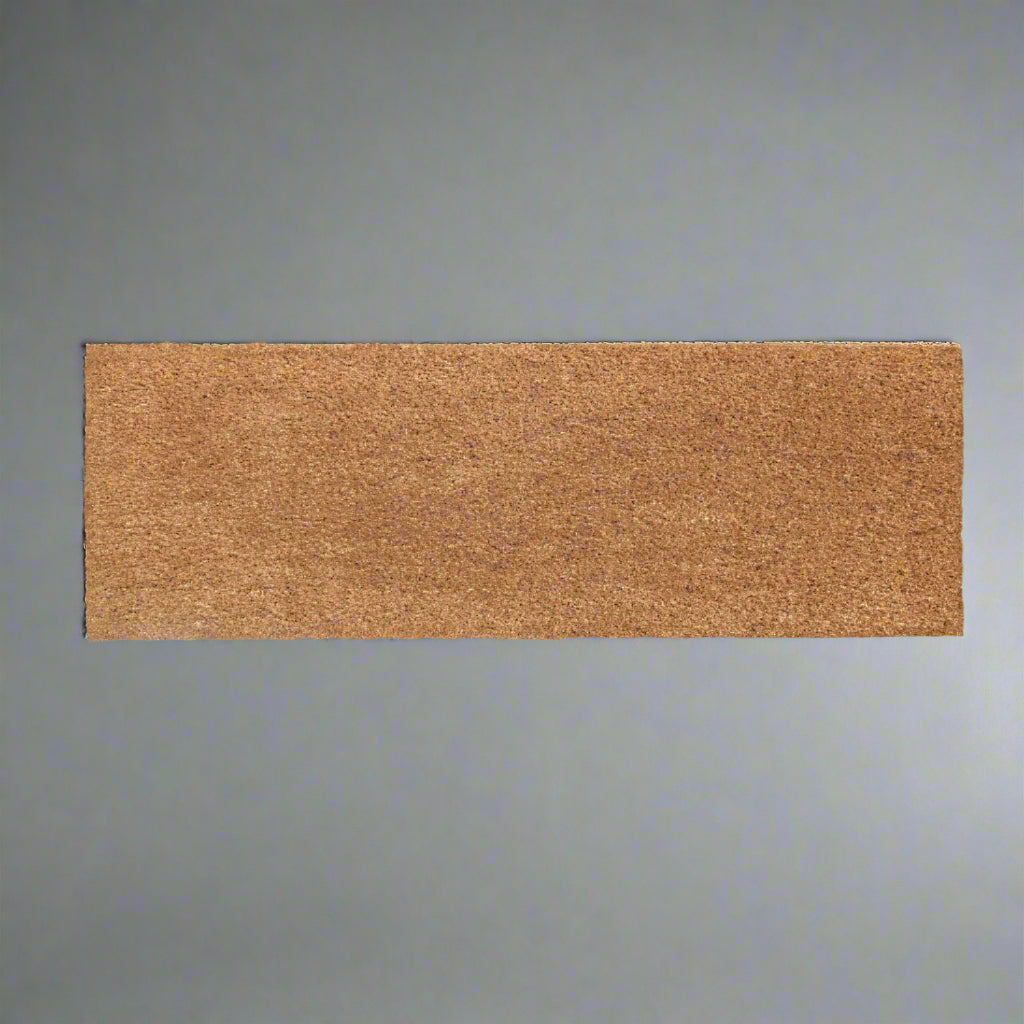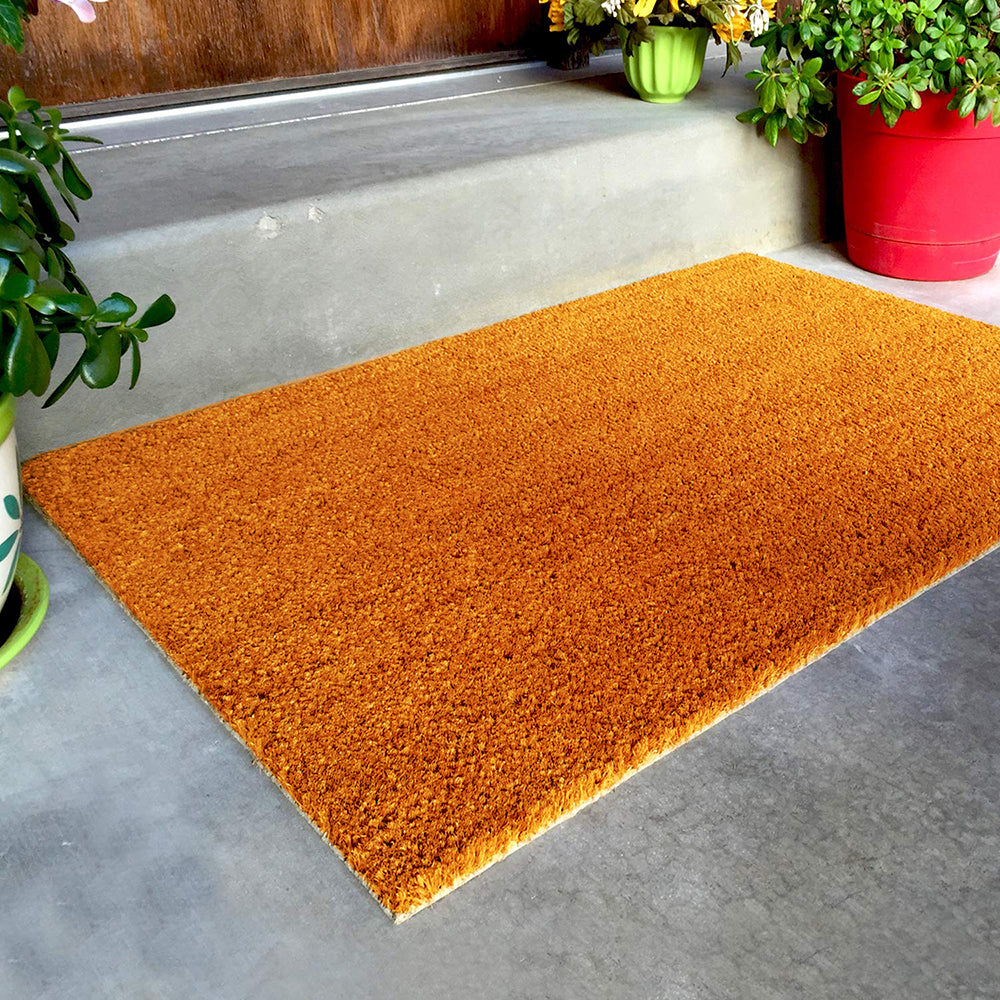 OnlyMat Plain / Blank Natural Coir Door Mat with Anti-Slip Backing
by Cocotuft
Coir Doormat
Don't we all want a good first impression? We all want our guests to feel comfortable and find the interiors of our home appealing and refreshingly extraordinary compared to others. Whether you are on the lookout for the outdoors or even the most pleasing indoor design, there are different aspects of the home design that people tend to focus on. Bring refreshing flavour to your interiors with Onlymat's natural coir doormat.

When done right at every corner, the doormat design becomes a style statement!




Our Pride

Onlymat is one time stop for your entire floor covering needs. We are proud to proclaim that piffle machines do not make our products.

Your joining would add a pulse of life to one of the oldest handloom industries!

Onlymat

Who we are

Onlymat, the name itself, manifests the confidence of India's largest online store for doormats. With the expertise and hard work as wings, Onlymat has soared above all the corporative competitions for 100 years.

We're in it for an extended period providing better than the most delicate designs for more than 500 types of mats used for different purposes.

Commitment

Customised Products

Quality and Integrity

Skilled and Dedicated Team

End-user Satisfaction

 





Let's Find Out More 

Style Your Pathway

We know it isn't easy to remodel a house. Don't get stressed because it's nowhere near as tricky as you think. Place Onlymat's mat, which is sturdy enough to keep the dust out. It has a rubber base that avoids slips and falls, making it safe for use.

Naturally Designed

Don't we have a never-ending love for nature? We do! Decorating your house with the organic appeal of elements that make you feel calm and peaceful has always been our aim. Onlymat presents the mat designed with natural coir doormat tufted with PVC.

Worth to Invest!

We know it is essential to invest in a product that withstands any weather. Onlymat's mats are weather-resistant products that can be durable in any weather conditions, from sunlight and heat to humidity your mat would indeed sustain!




Cleaning in a Go!

Doormat plays a host to the foot that enters through your door. Regular cleaning is the easiest way to use it for extended periods. Go through these steps to make the mat clean-

Please avoid the use of solid detergents as it would deteriorate its texture.

You can use baking soda to take out the odour and clean them

The mat can also do the cleaning by simply wetting and cleaning with the brush

 

Renew the look and get a pristine look!




So, get ready to style your floors with Onlymat!