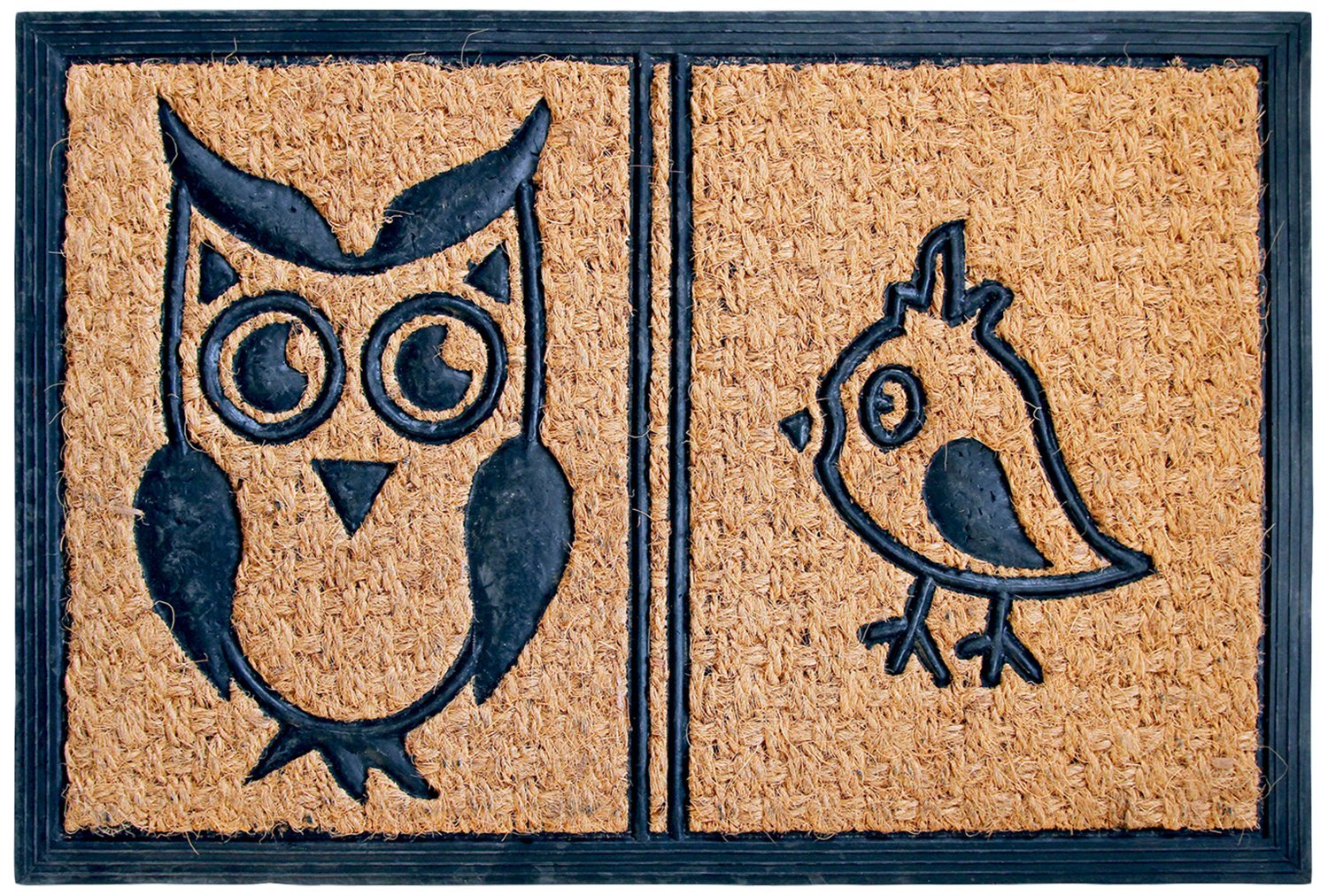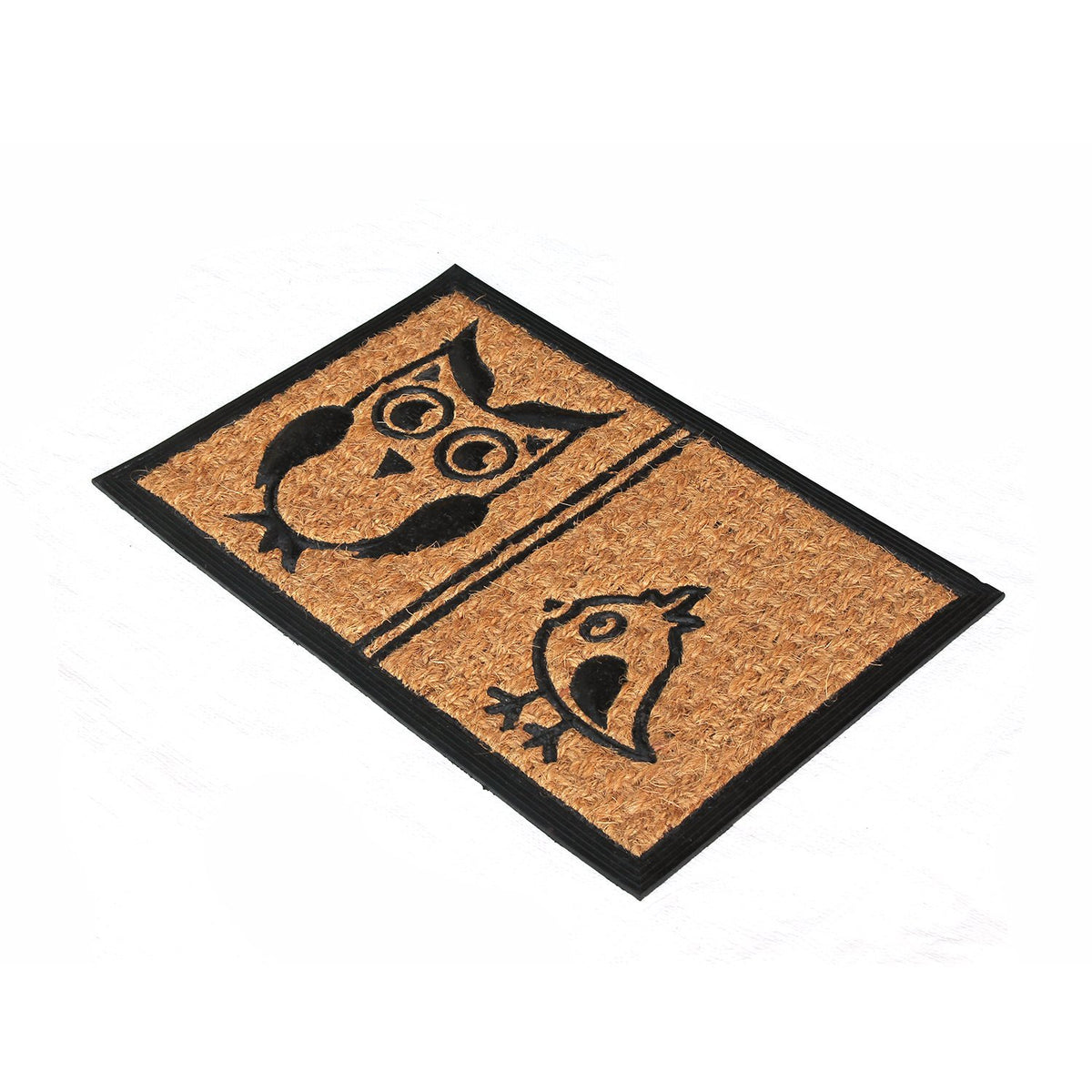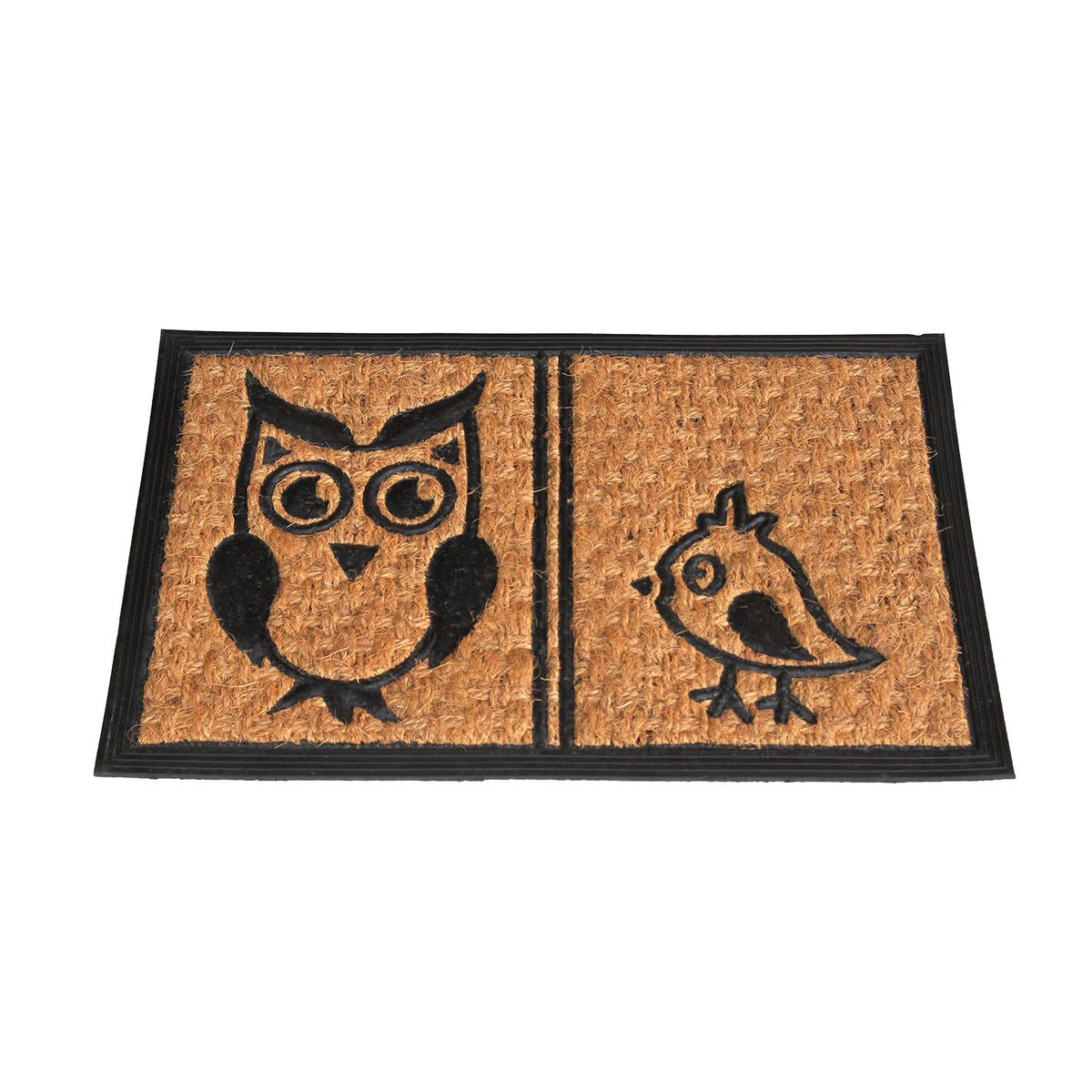 Owl and Bird Coir Rubber Doormat
by OnlyMat
Coir & Rubber Door Mat
Made from 100% natural materials, coir moulded matting mat is a very economical mat in our range of products.
This mat is made by moulding woven coir with rubber backing.
With anti-slip and anti-fade properties, this mat is a bargain at this price.
The tough coir brush surface keeps the dirt away from your home.
Ideal for covered entrance way and patios.
Size (L X W ): 75 cm x 45 cm
Material: Natural Coir and Natural Rubber
Product ID : B01BTZLB98
Care Instructions: Coir doormats may shed in the first few months of use. During this period simply brush or shake the mat to maintain its best appearance.
Delivery Method & Time: Ground Shipping Via DTDC/DHL/BlueDart , 3-7 business days