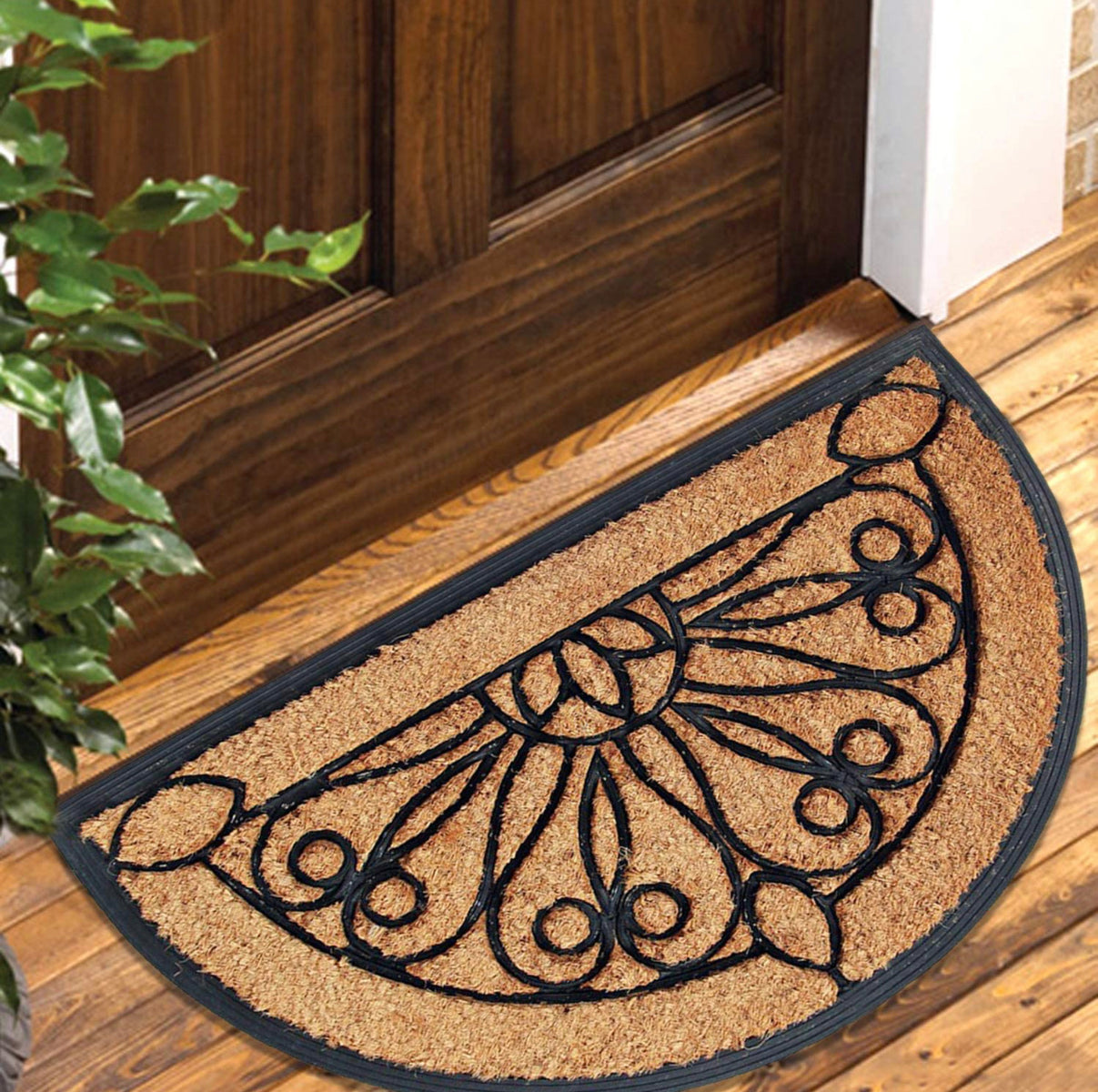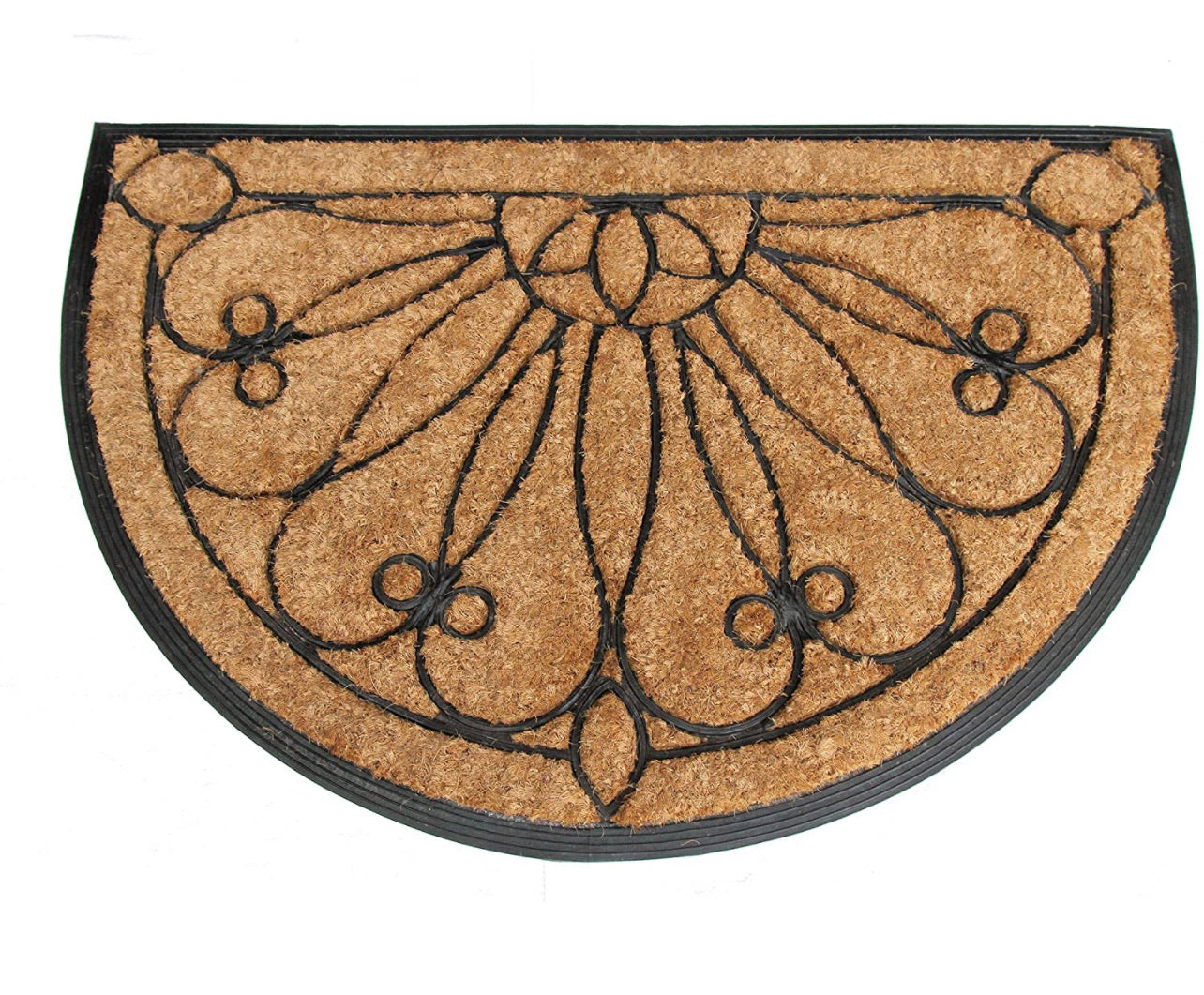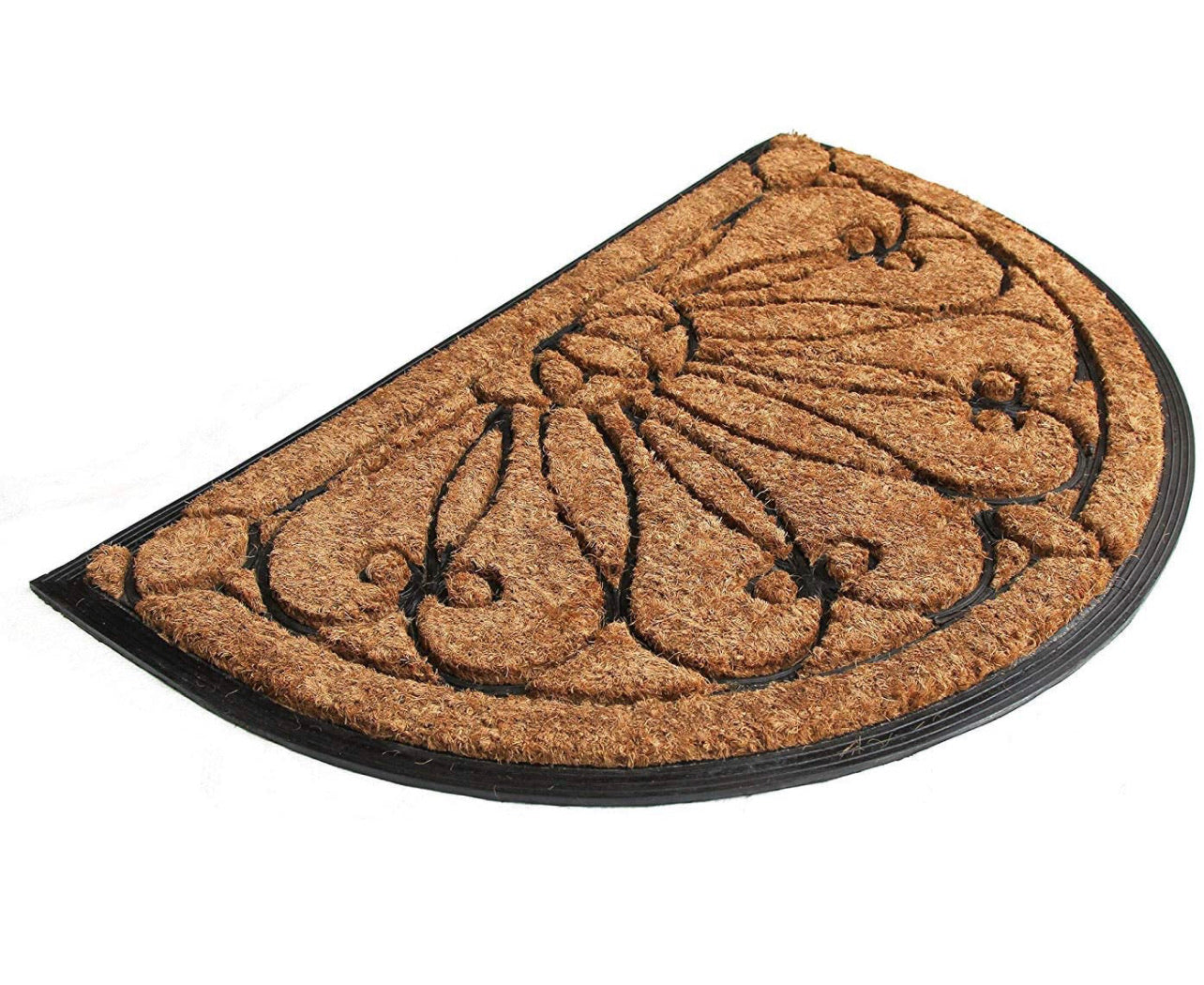 OnlyMat Half Moon Doormat, Natural Coir Surface and Rubber Moulded Border and Backing Mat (60cm x 90cm x 2 cm)
by OnlyMat
Coir & Rubber Door Mat
These coir doormats designed to take off dirt, grit, mud, and moisture from the shoes to keep away the daily mess that can enter your home. They improve safety by preventing unfortunate slip and fall accidents; perfectly suitable for indoor or outdoor places for commercial and residential purposes.
Doormats aren't just unique additions to a floor for cleaning but also for adding decorative appeal to your home. Our trendy collection includes Home Decor Mats, Welcome Mats, Shape Mats, Rubber Mats, Entrance Mats, Utility Mats and Personalized Mats.
Complement your home with this beautiful collection of decor mats!
Half Moon Rubber Coir Door Mat
A rubber and coir mat made of all-weather recycled rubber. Use this slip-resistant rubber coir doormat on your front or side door to catch dirt before it's getting inside. It is perfect for adding a touch of elegance to your home!
• Material: Rubber
• Dimension : 60 cms x 90 cms x 2 cms
• Color: Brown
• Care Instructions: Don't dry clean; hand wash with cold water; don't bleach; tumble dry
Sturdy & Well Made
Tightly woven, natural coconut fibres and rubber are the perfect combinations for withstanding all kinds of weather.
Stays In Place
This rubber coir mat designed to grip and stay in place, no matter the weather.
Classic Design
This Half Moon all-time classic design will add the perfect amount of style to your home.