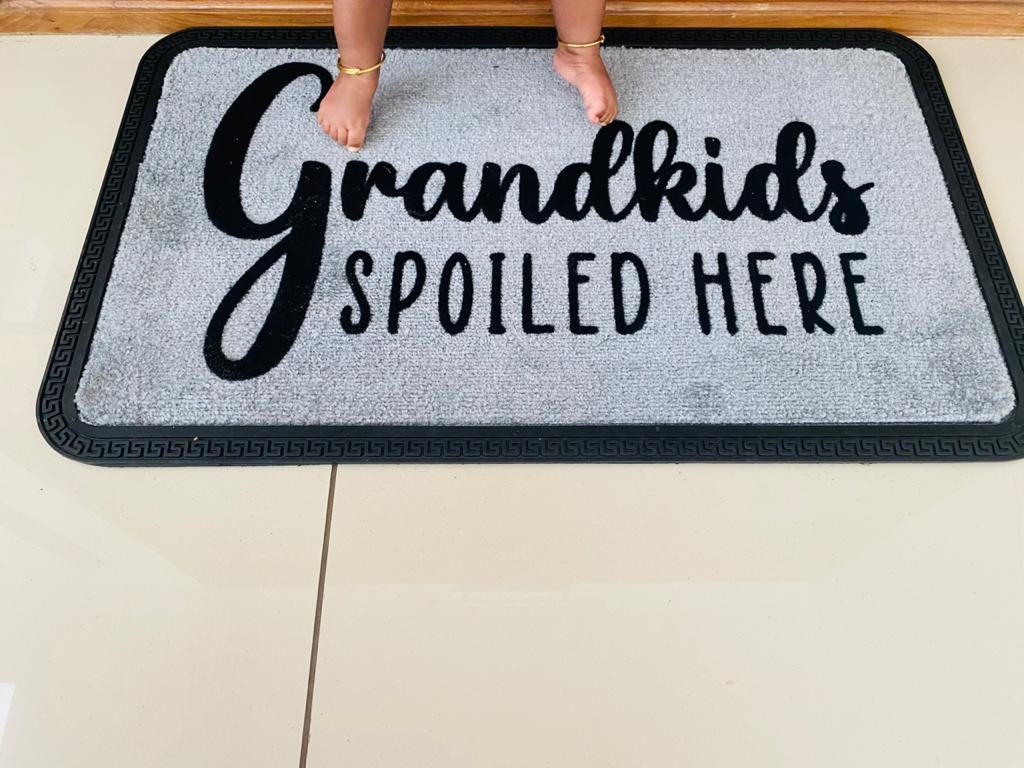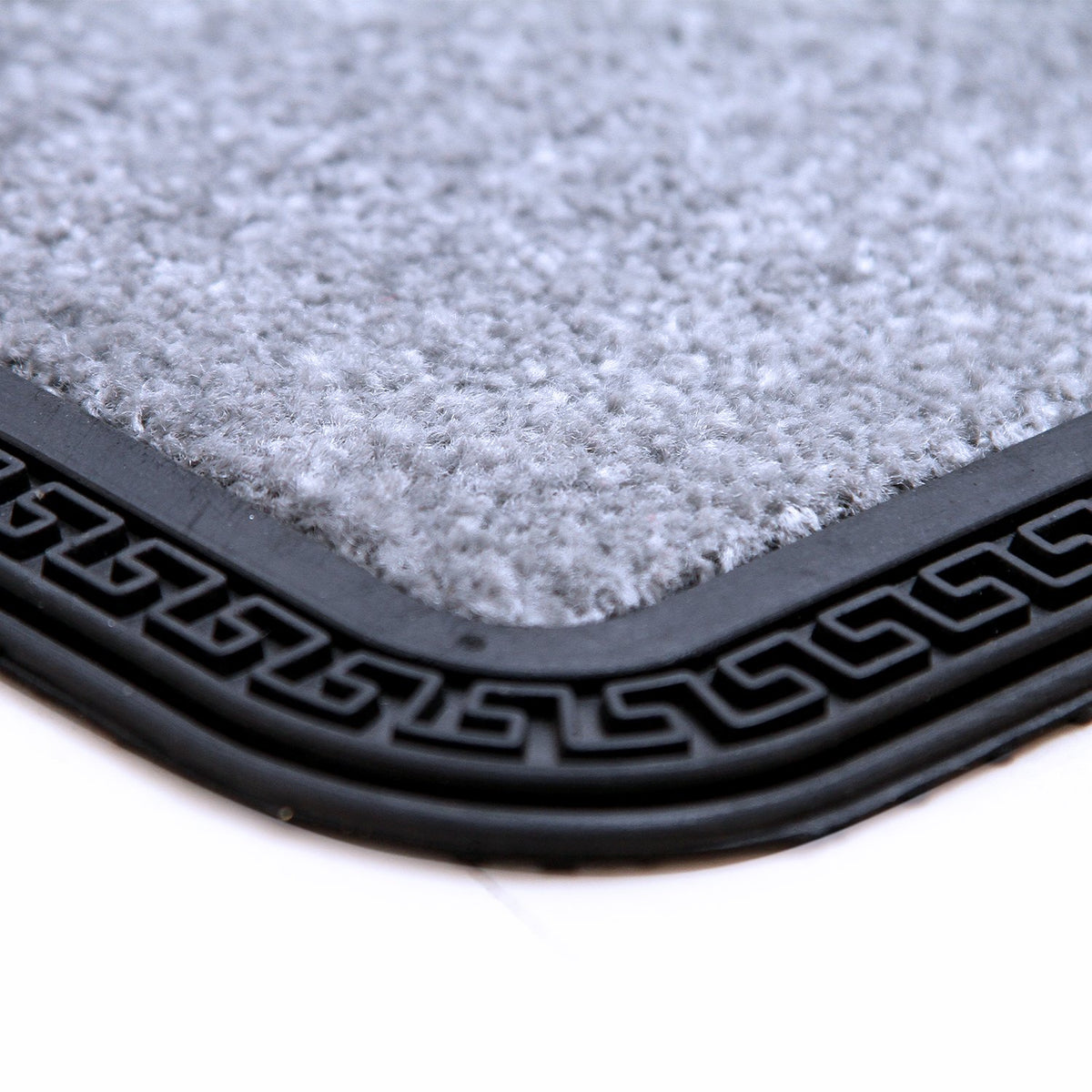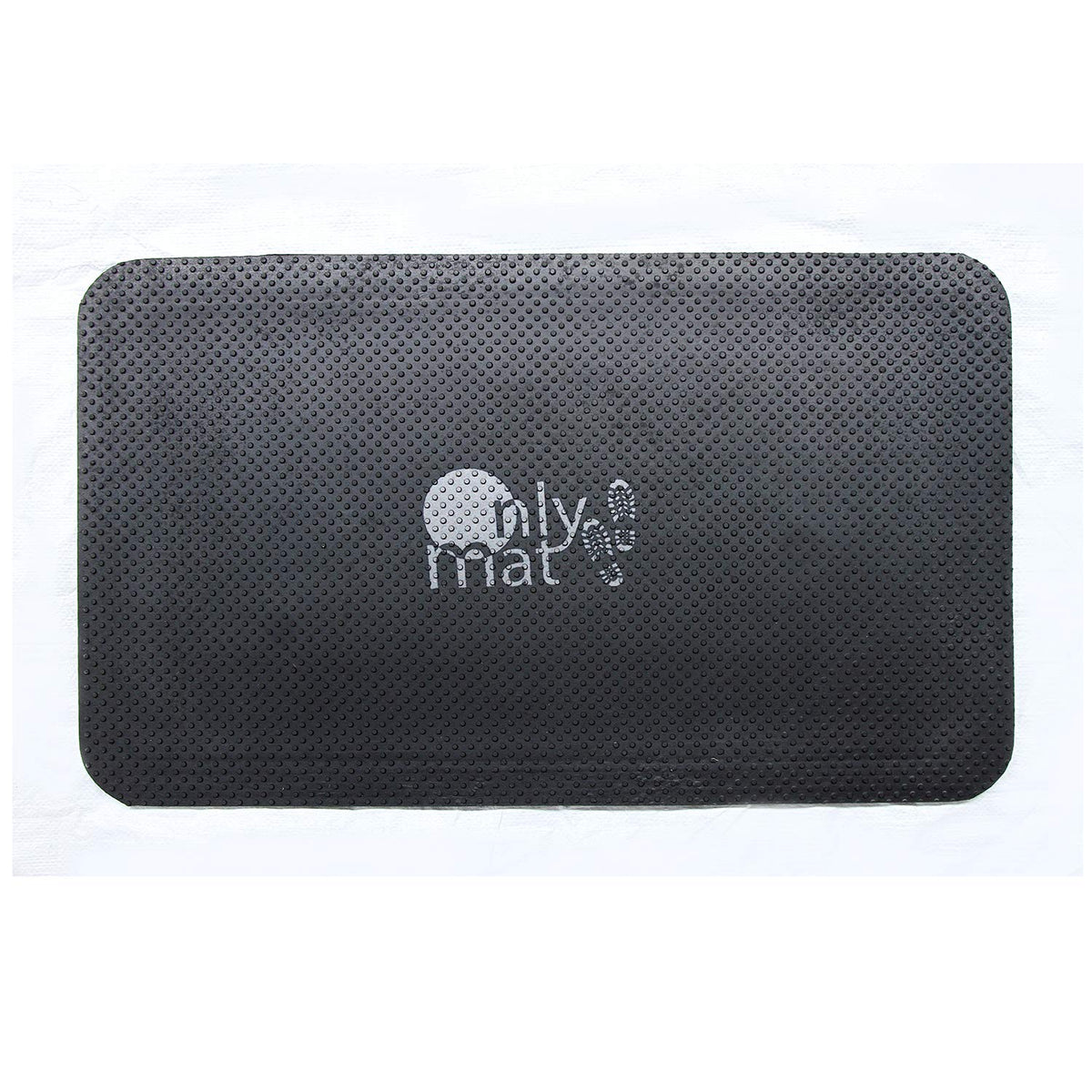 Grandkids Spoiled Here Funny Design QuickDry Bath Mat (Silver Colour, Soft Polypropylene Rubber, 45 Cm X 75 Cm)
by OnlyMat
Bath Mats & Rugs
You can keep dust and muddy footprints off your flooring with these Onlymat doormats. As vibrant colours and attractive designs, they are sure to impress your guests. These doormats are highly durable as they come with rubber backing which is durable for the long run. They are easy to clean and maintain also available in a variety of colours and style. You can pick your favourite one and elevate the modern look of your home decor
Don't worry about the shoe sole stains will make the floor dirty. Whether it is rainy, snowy day or you just come back from the garden, only need to step on this Onlymat doormat, can achieve self-cleaning.
 Super Soft Polypropylene Material

This doormat is made of good quality absorbent polypropylene fibres which trap dirt, dust and absorb moisture. This soft material allows direct touch with your feet and protects your skin

Beautiful Floral Pattern

This soft to touch doormat can help bring exquisite and stunning welcome to any doorstep as it comes with the fusion of beautiful black floral design and eye-catching grey colour

Anti-slip Rubber Back

The all-purpose doormat comes with rubber backing which ensures it to stay firmly in place on the floor and ensures to protect you, your kids and your pets from accidental falls

Perfect Size & Thickness

This Onlymat non-slip doormat allows your door to easily pass over the mat without getting stuck as it comes in an ideal size of 45 cm X 75 cm and proper thickness
Single Mat for All Season-Long lasting
You can use this single all-purpose mat for all season as it made of good quality absorbent fabric and non-skid rubber backing which makes it durable and safe to use. Its fine craftsmanship makes it more durable, solid and practical.
Multipurpose Cleaning Mat
These doormats are great for indoor and outdoor uses. It can be used as rugs for an entryway, bath mats, indoor welcome mats, front door mats and home carpets. It can also be placed in
Bedroom

Back Door

Laundry

Living Room

Garage

Office