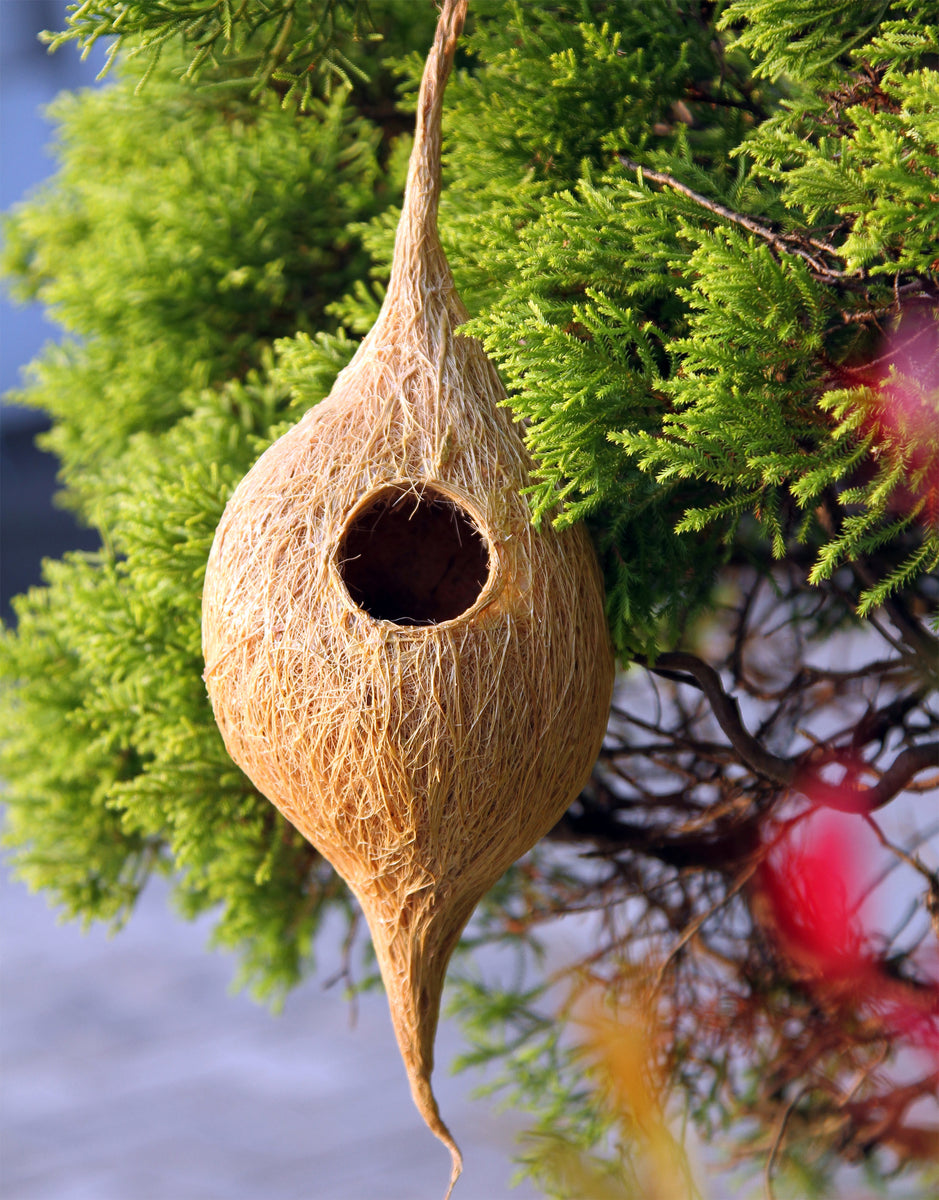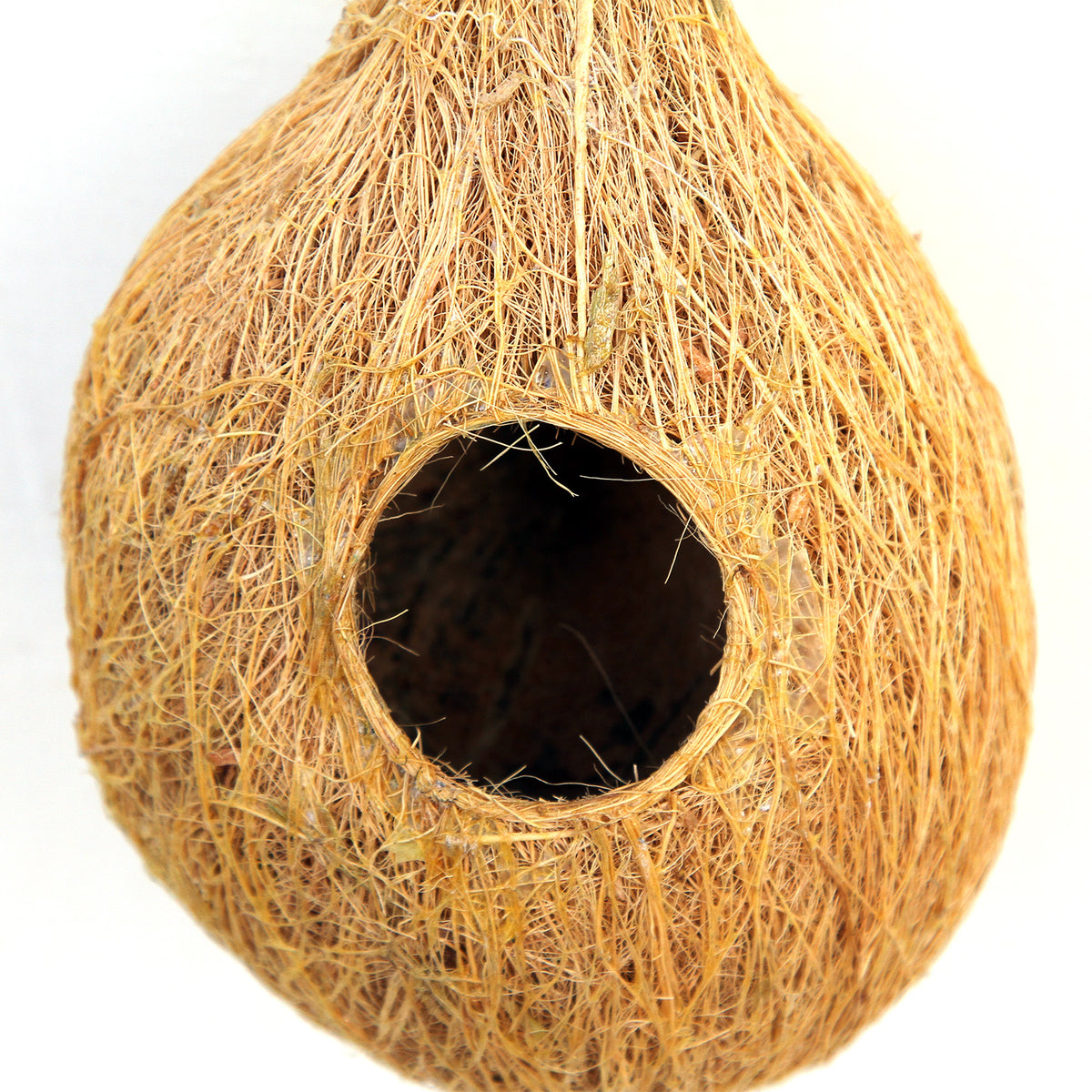 Eco-friendly Handmade Coir Bird Nest
by OnlyMat
Bird Cages & Stands
The Handmade Coir Bird Nest is a beautiful choice for those who care about the environment and our feathered friends. It's carefully crafted with natural coir fibres, making it safe and sustainable.

This nest is not only beautiful, but it's also practical and long-lasting, with waterproof coir that won't mould or rot. It's natural brown colour is perfect for blending in with any environment and is easy to install wherever you choose.

By choosing this nest, you're supporting local artisans and helping create a more sustainable economy while providing birds with a cosy and comfortable home. You can positively impact our world by choosing the Handmade Coir Bird Nest and helping promote natural biodiversity.
Bird's nest is soft, eco-friendly, lightweight coconut fibre attached to any tree/balcony/terrace/home/office/patio.

This Bird nest is beautifully crafted by a local artisan using coir and natural gum.

For finches, sparrows and all other small birds in cages, balconies and garden