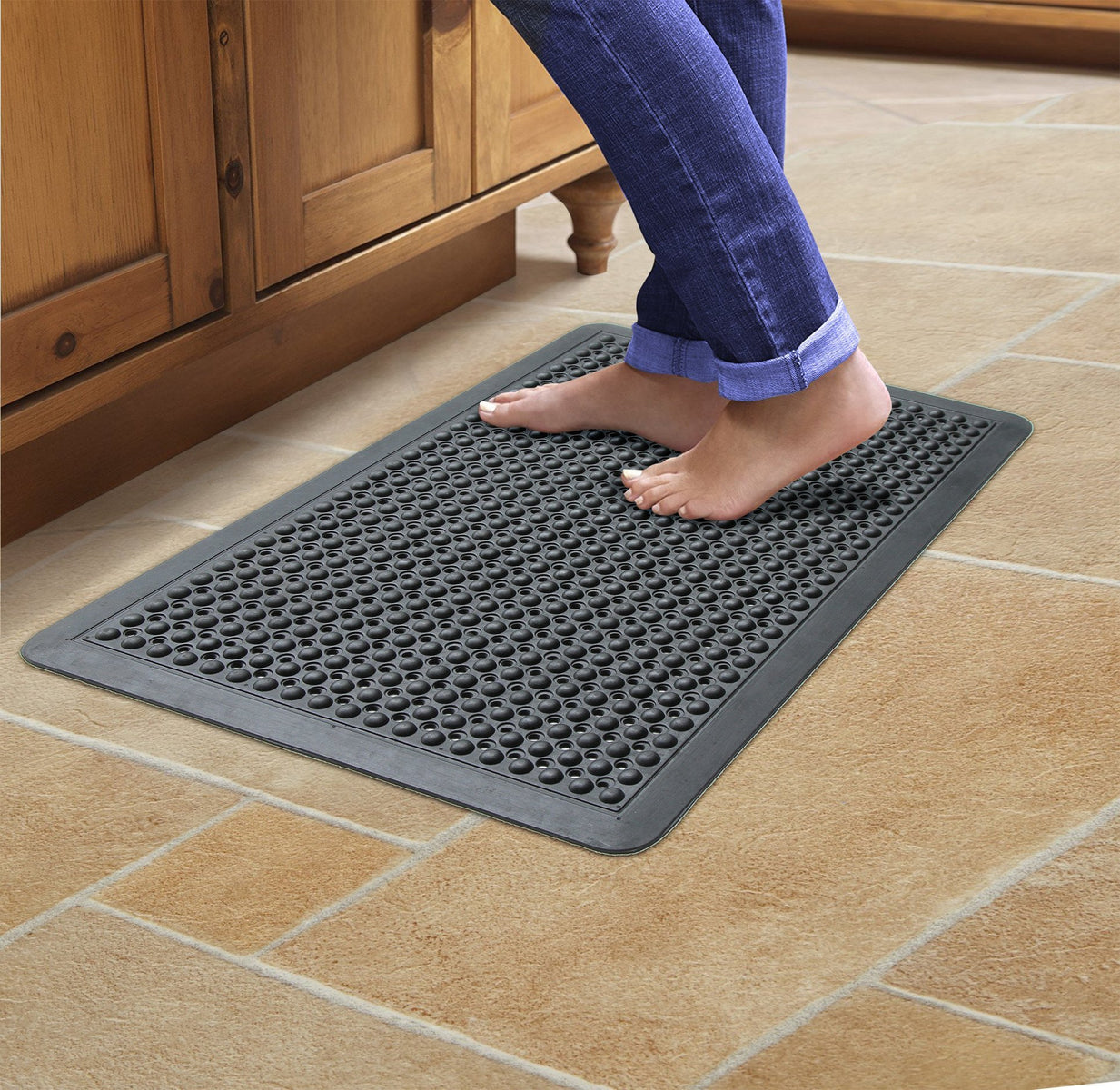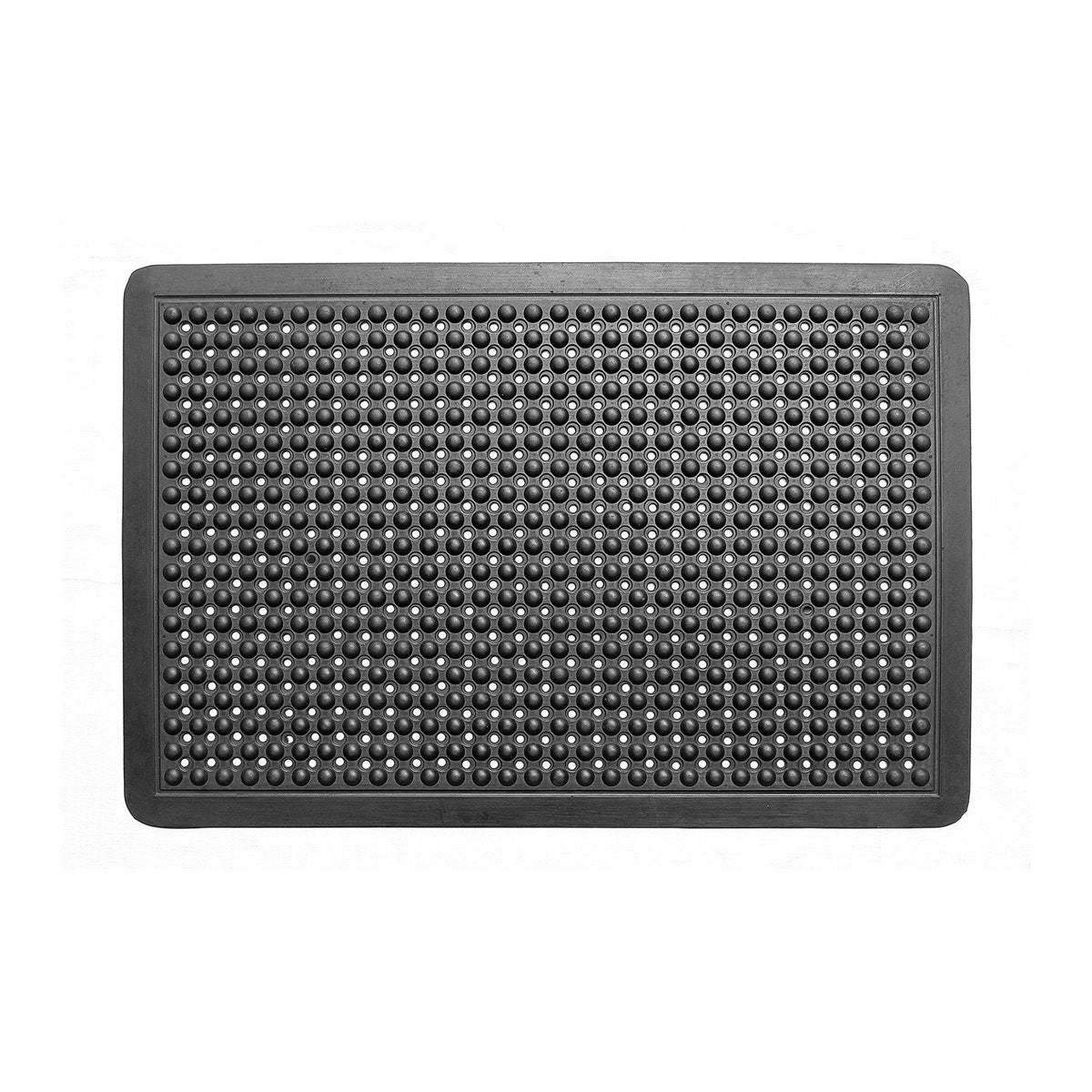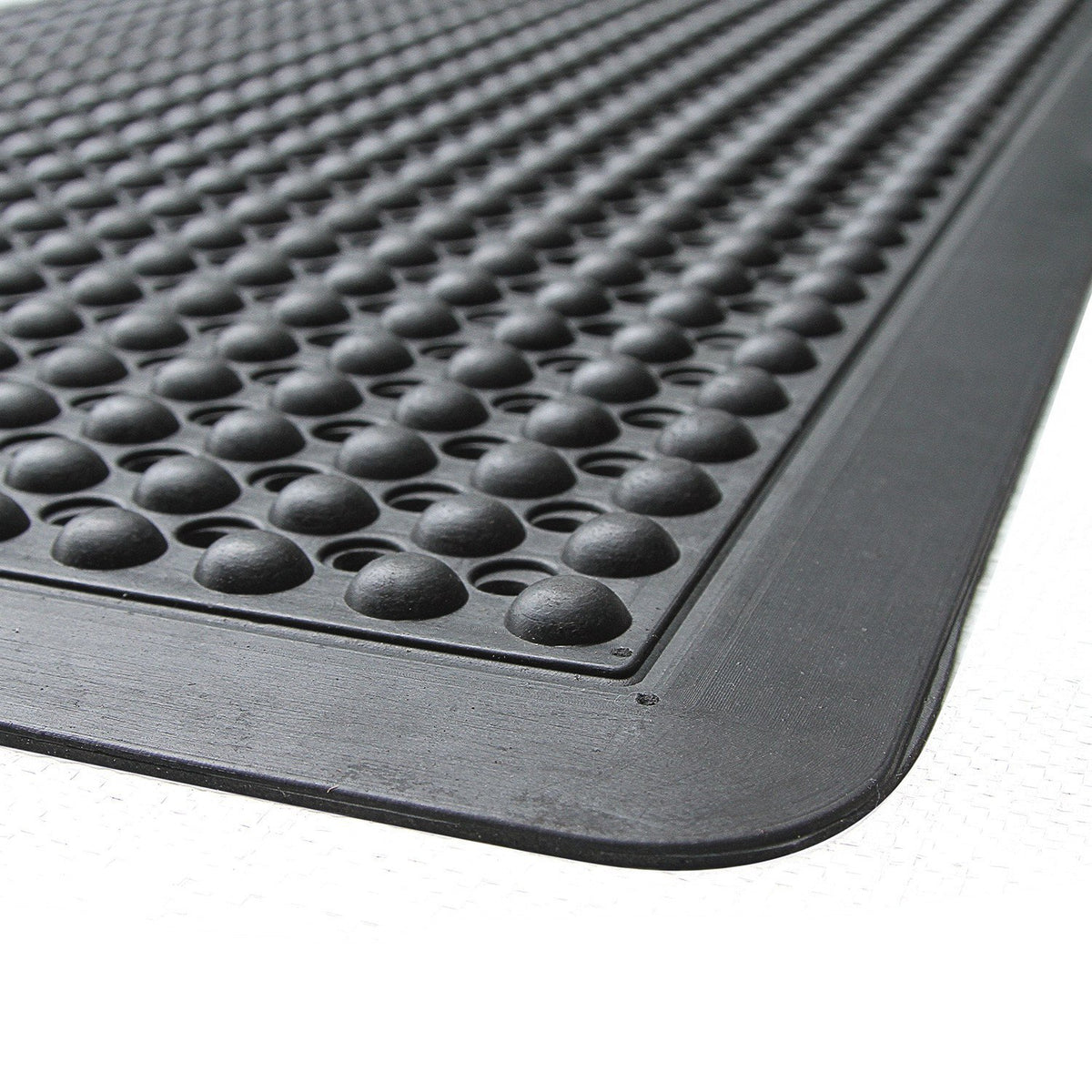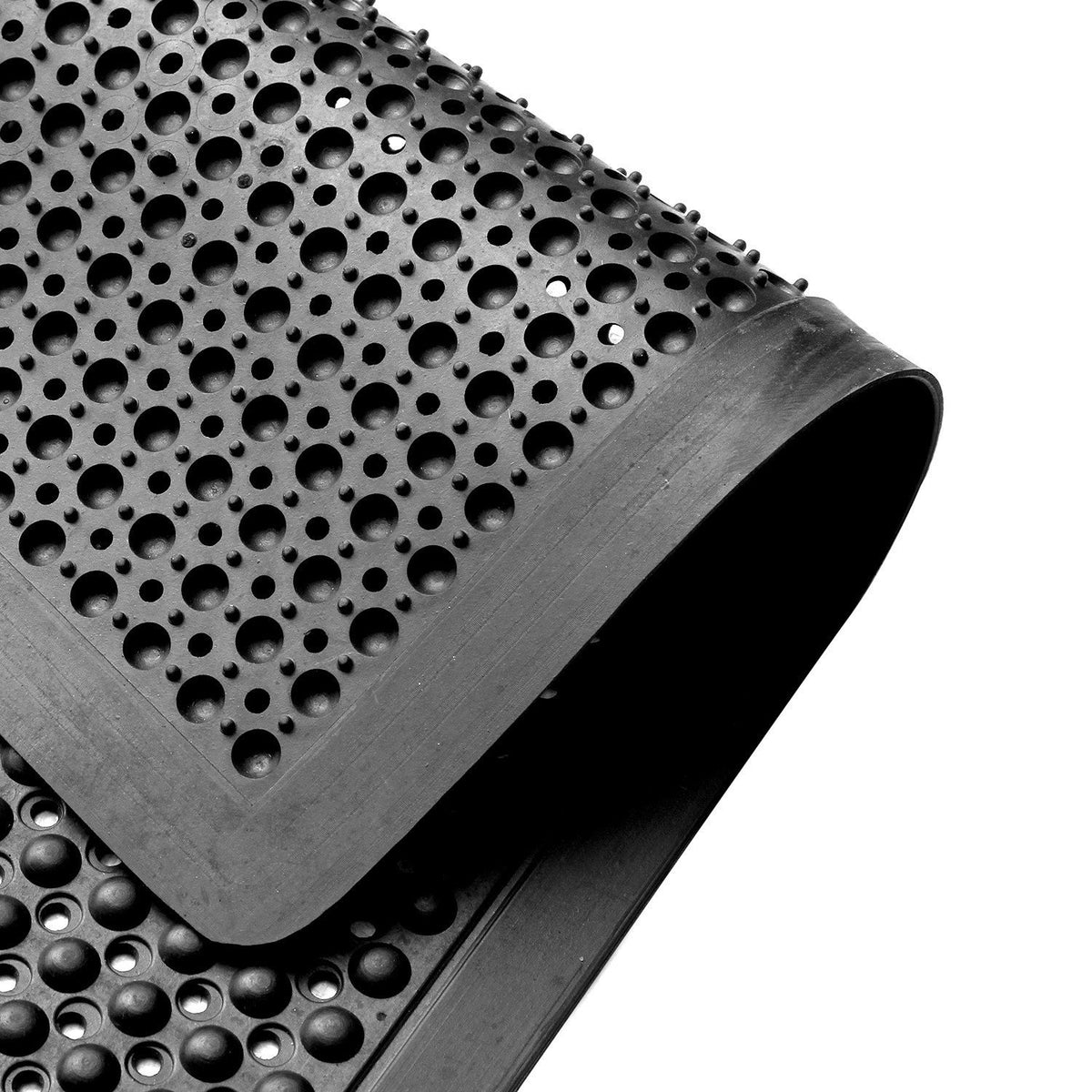 OnlyMat Natural Rubber Anti-Fatigue Bubble Mat - Indoor / Outdoor, Waterproof
by OnlyMat
Rubber Floor Mat
Tired of standing for long hours? Use our Anti-Fatigue Mats that are specially designed to reduce discomfort caused by standing for a long period of time.
The skid-resistant backing helps to keep the mat in place.
These mats are best suitable for standing on any hard surface.
Material: Natural Rubber
Size: 60 Cm x 90 cm
Special Care Instructions: Simply shake the mat to maintain its best appearance. You may wash the mat using mild detergent, if excessively dirty.
Delivery Method & Time: A Ground Shipping via DTDC/DHL/Blue Dart, 3-7 business days.