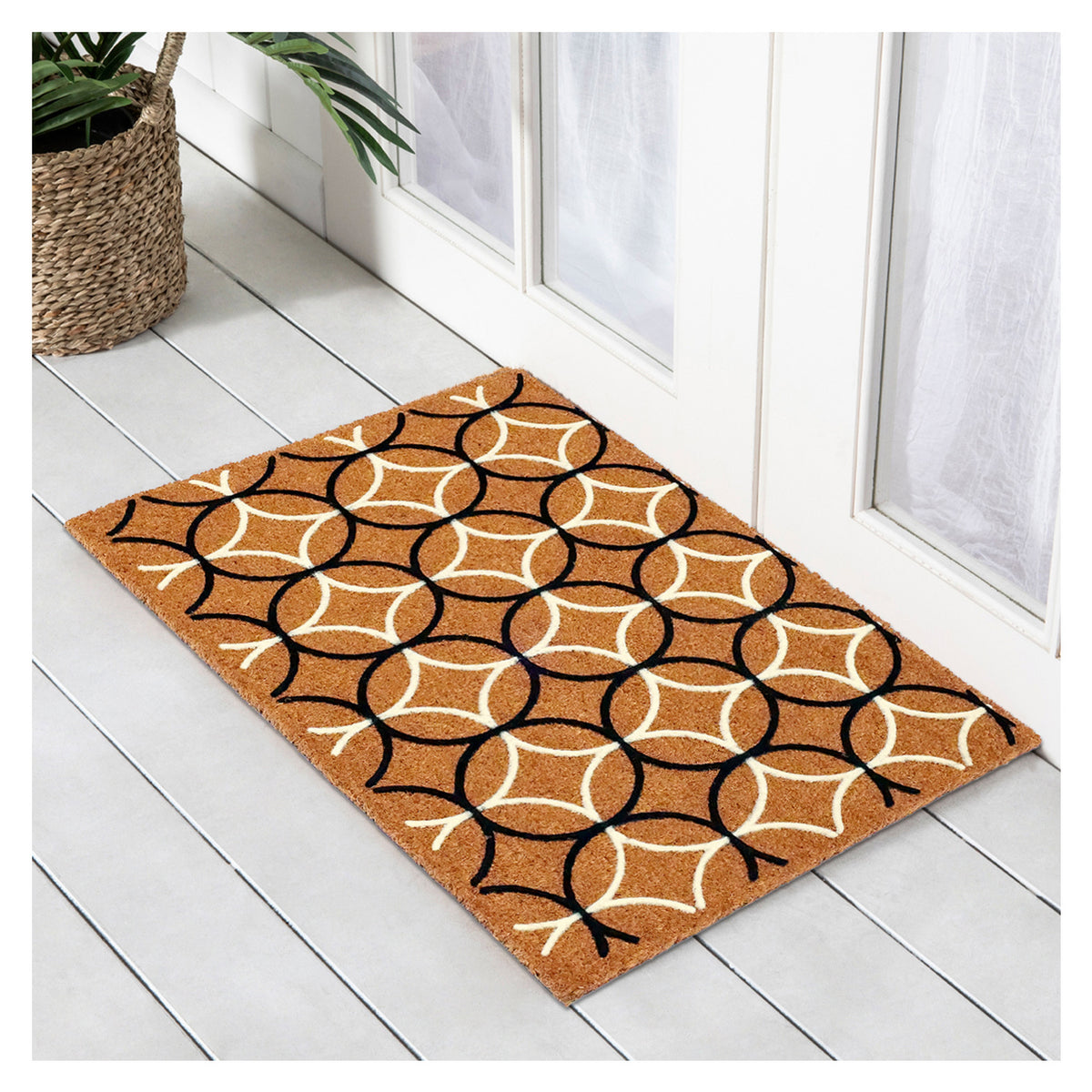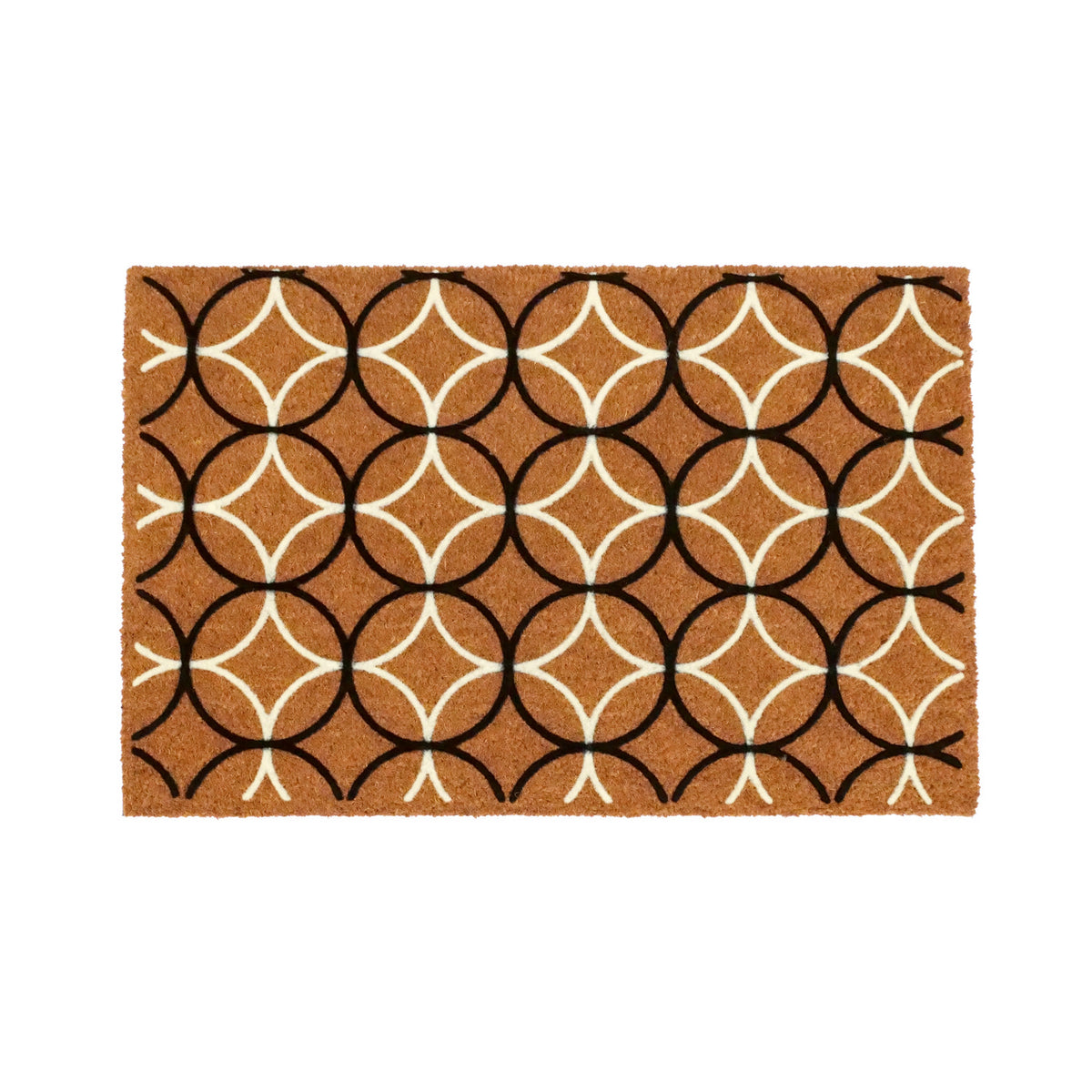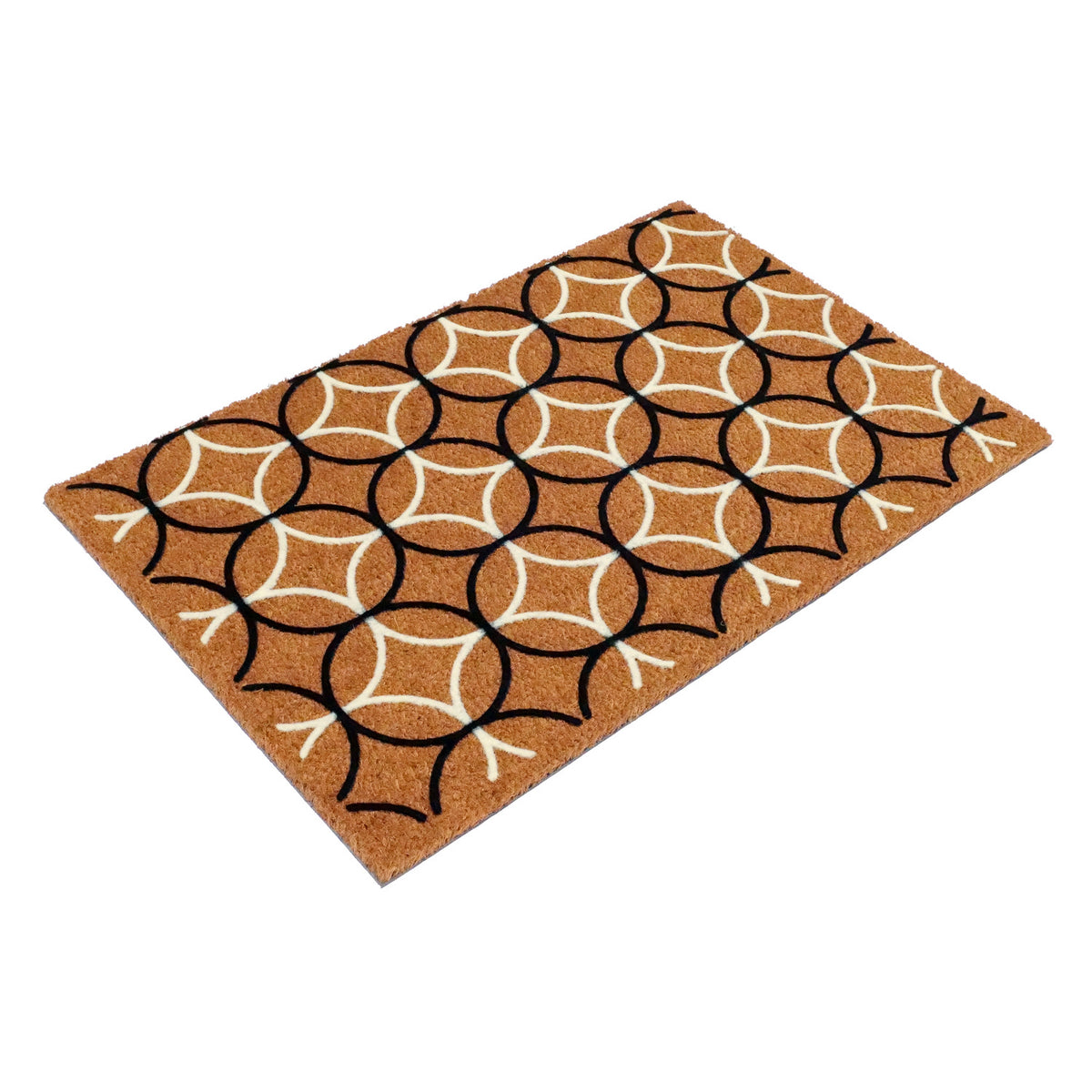 OnlyMat Swiss Flocked Circle Pattern Coir Doormat - Azo-Free Print with Fade-Proof and Rubs-Resistance Features
by OnlyMat
Coir Doormat
We are introducing our Natural Organic Coir Mat with Swiss Flocked circle pattern Design! This mat is eco-friendly, sustainable, and made from 100% natural coconut fibres. The coir fibres are tough and durable, making this mat perfect for high-traffic areas.

The Swiss Flocked circle pattern Design adds a touch of elegance and sophistication to any space. Printed using Azo-free water-based synthetic dyes, this mat is safe for you and the environment. The print is fade-proof, ensuring the colours stay bright and vibrant even after years of use. Additionally, the print is rubs-resistant so that it won't smudge or wear away with regular use.

Not only is this mat functional and stylish, but it also helps to keep your home clean. The rough texture of the coir fibres traps dirt and dust, preventing them from entering your home. The mat also absorbs moisture, which helps to keep your floors dry and slip-free.

Our Natural Organic Coir Mat with Swiss Flocked circle pattern Design is the perfect addition to any home, and it is beautiful, durable, environmentally friendly, and functional.
Trendy coir doormats with Swiss nylon flock printing for your protected entrance ways ad covered foyers.
An elegant mat for keeping mud and dirt out of your house.
The print on this coir mat is just like your bindi but of a higher quality.
It is fade-proof and rub resistant.
Manufactured using imported German flocking machines, these mats last long.
Both the coir brush and the nylon print provide good wiping.
Material: Natural Coir
Size (L X W ): 90 cm x 60 cm
Care Instructions: Dry clean only, do not rub into the rug, and vacuum regularly.
Delivery Method & Time: Ground Shipping via DTDC/DHL/Blue Dart, 3-7 business days.