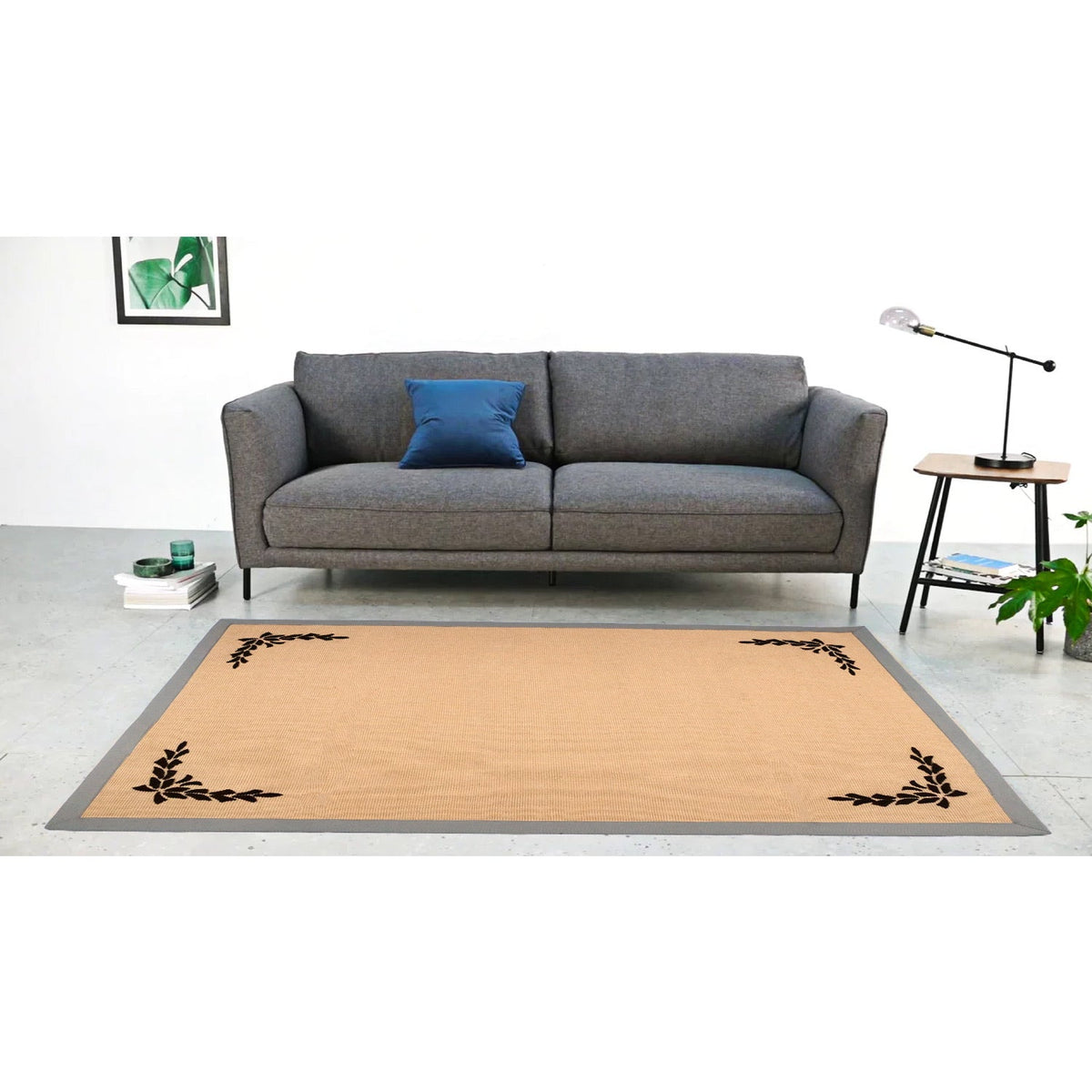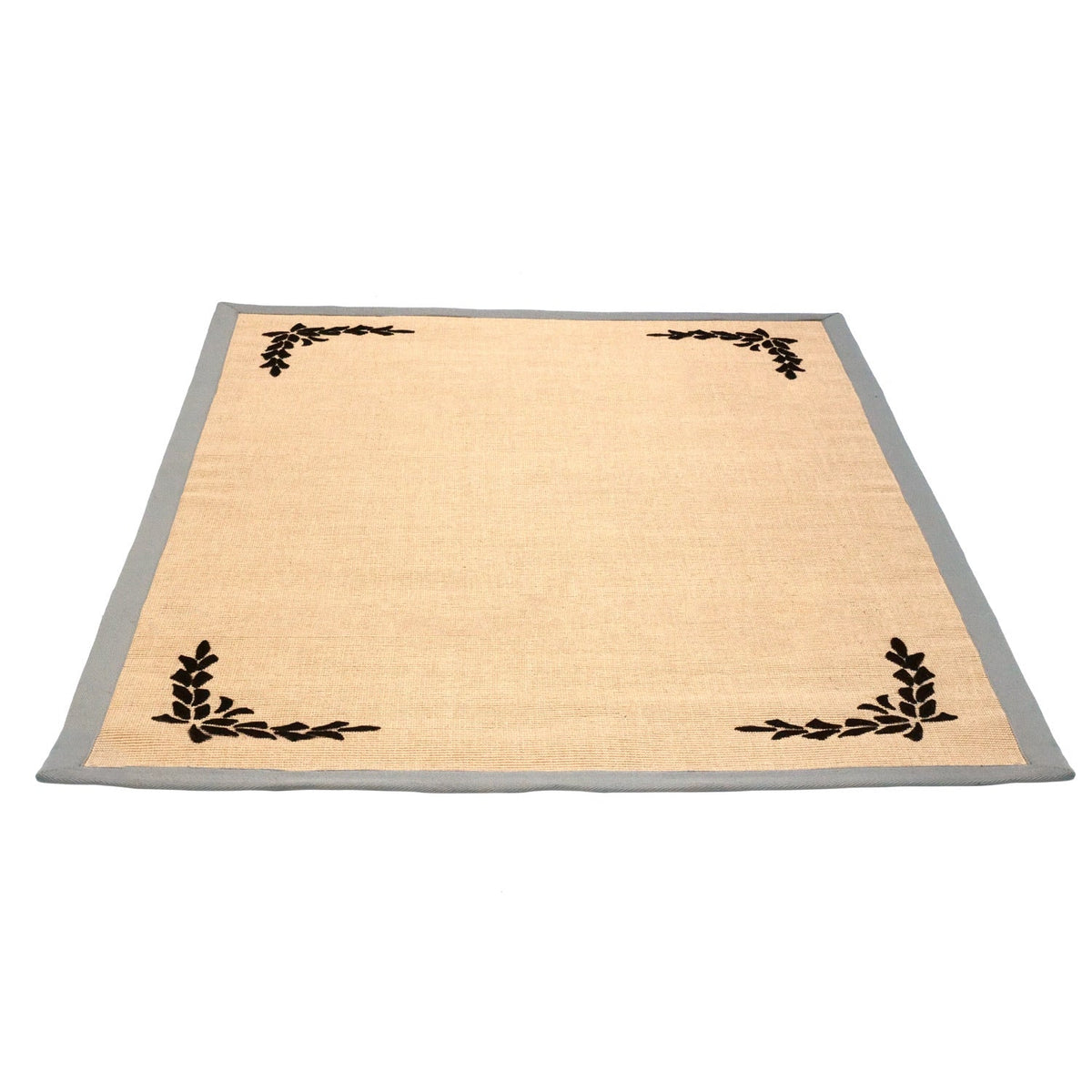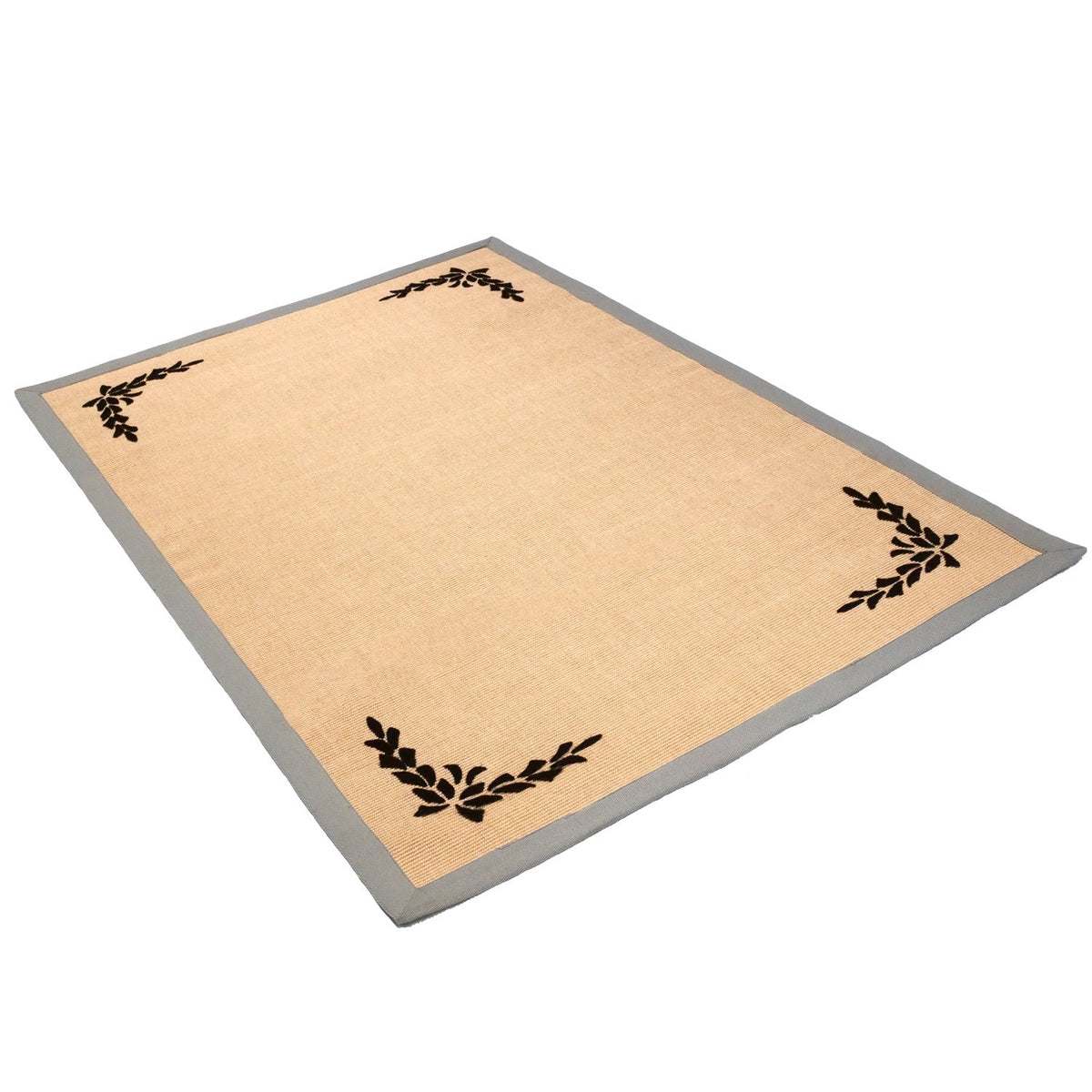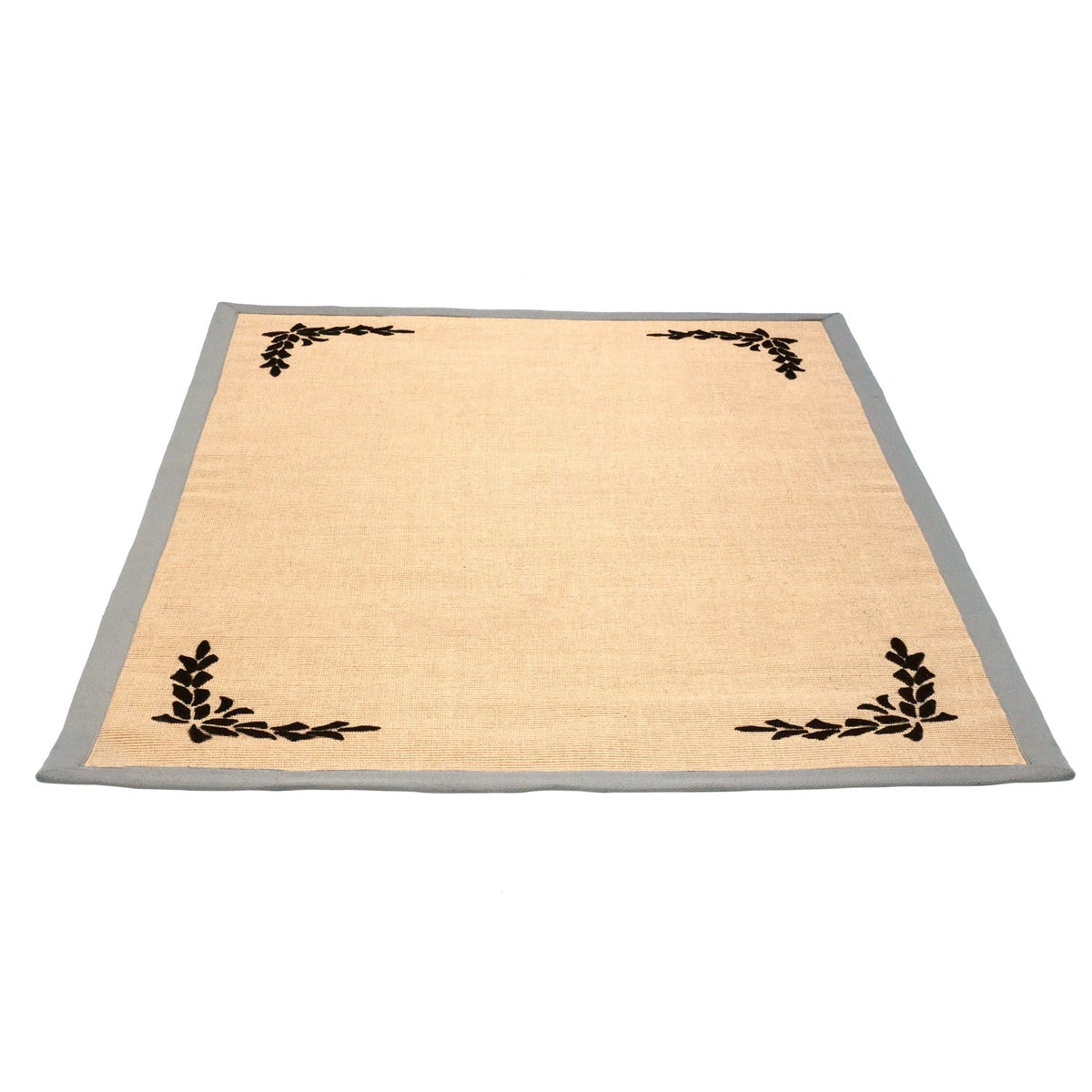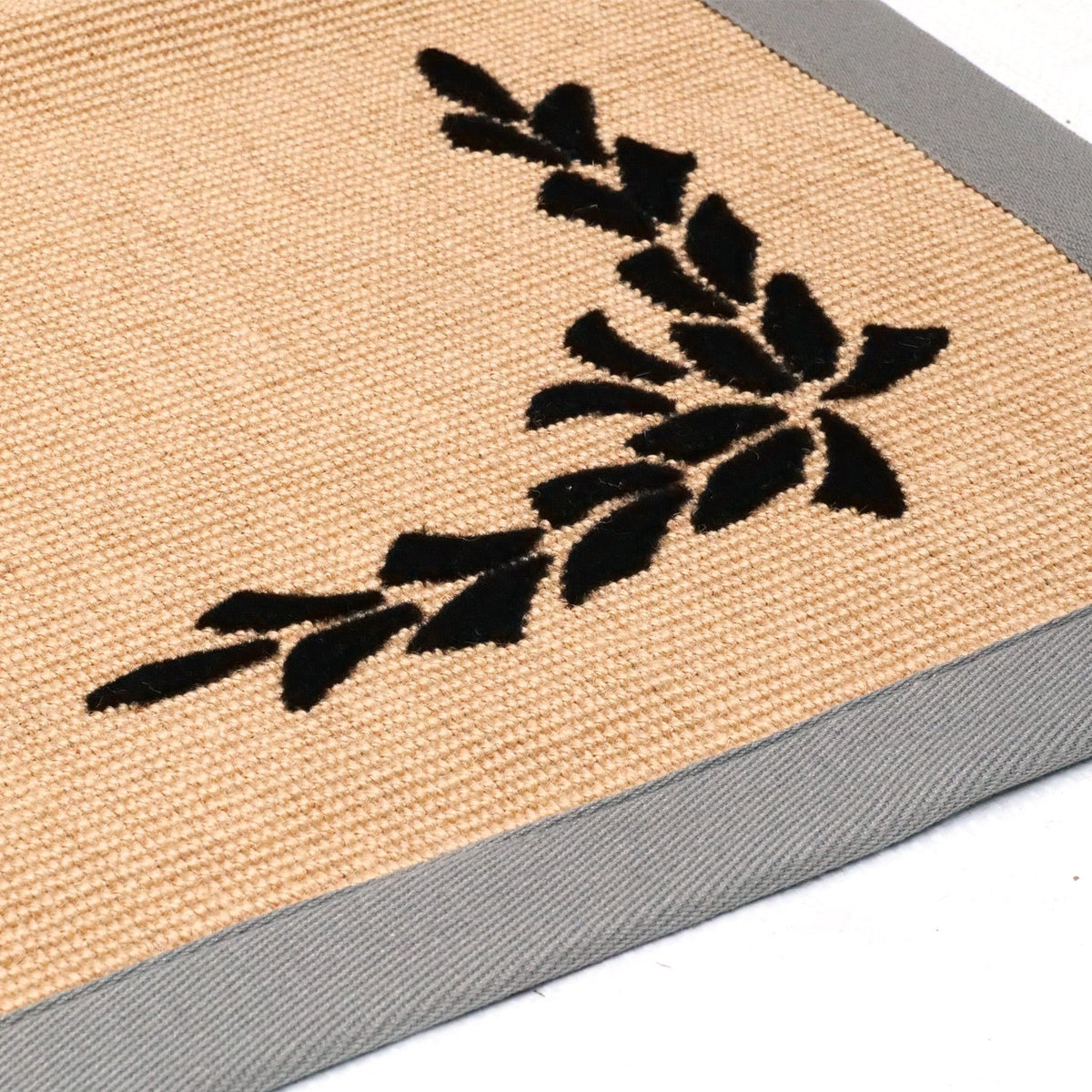 Natural Jute Carpet with Flocked Border Design- 120cm x 180cm - Luxury Rug, Organic Carpet, BedSide Runner
by OnlyMat
Jute Rug
If you're one of the aforementioned people who gets sick of voguish pieces quickly, this timeless rug is for you. This simple Onlymat's doormat would surely go harmonious with your need and interiors.
Our Pride
Onlymat is one time stop for your entire floor covering needs. We are proud to proclaim that our products are not made by piffle machines.
Your joining would add a pulse of life to one of the oldest handloom industries!
Onlymat
Who we are
Onlymat, the name itself manifests the confidence of India's largest online store formats. With the expertise and hard work as wings Onlymat soars above all the corporative competitions for 100 years.
We're in it for the long period providing better than the finest designs for more than 500 types of mats used for different purposes.
Commitment

Customized Products

Quality and Integrity

Skilled and Dedicated Team

End-user Satisfaction
Let's Find Out More ...
Sturdy Design


The jute fibre has the undeniable property of holding stress and is one of the finest fibres to absorb dirt and dust. We have designed the mats to last for long and also backed it with rubber to avoid slips and falls. The material is also easy to clean and maintain hence cleaning can be done in a snap!

Suits Every Style

Want something to make your door stand out among a sea of ubiquity, or a row of identical apartment doors? Then a doormat would not only fulfil this purpose but also make your entryway stylish. Onlymat's simple sisal doormat would give a classic touch to your interiors, for sure!

Weather –All Set!

Welcome the bad weather in style and keep it outside. Be ready for every weather right from heavy storm to scorching sun we provide mats that would sustain any weather. Onlymat's Jute rug is durable enough to remove the dust and dirt. It's time to pamper your feet with these luxurious textures!
Eco-friendly Jute Carpet is specially designed for elegant interior decor. 
Made from natural jute yarn.
This elegant mat can be placed as a runner beside your bed or in your living room
This handwoven jute rug has been expertly crafted for those looking to add a carefree vibe to their home. 
This solid-coloured natural organic rug will blend effortlessly with new or existing decor.
Featuring a plain weave design, this rug is richly textured with a chunky natural vegetable fibre resembling wool.
Our Jute Mats are easy to clean and maintain.
In addition to providing an effortless update to your existing decor, area rugs help absorb and decrease noise as they soften the step of hardwood or tile flooring.
Handmade in India from 100% jute, this area rug is perfectly at home in both coastal or traditional aesthetics.
Made using a flatweave technique, it has a natural woven design in your choice of hue, plus matching tassels on either end.
To clean this rug, we recommend vacuuming regularly on a low setting without a beater bar.
This package contains 1 jute carpet
The designs are made with soft velvet. 
This handwoven jute rug has been expertly crafted for those looking to add a carefree vibe to their home. 
Attributes You'll Love!
Spruce up your entryway with a style by Onlymat Doormats. The sisal mat has different features which make it outstanding and would surely win your heart!
So, get ready to style your floors with Onlymat!
Available in plain natural and our handloom mats are 100% bio-degradable and totally environmentally friendly.
We offer a full range of handcrafted doormats woven by skilled craftsmen on traditional handlooms.
Jute is a hard fibre extracted from the leaves of jute plants which are perennial succulents that grow best in hot and dry areas.
These doormats with a quality base provide a non-slippery surface, helping with slip and fall prevention.
Doormat is available in rectangle shape with a different print, quotes, and colour.
Jute is a great way to add style and comfort to any room.
Size: 120cm x 180cm
Shape: Rectangle
Thickness: 8 mm
Best Use: Indoors
Special Care Instructions: Simply shake or brush the mat to maintain its best appearance. Vacuum clean if excessively dirty