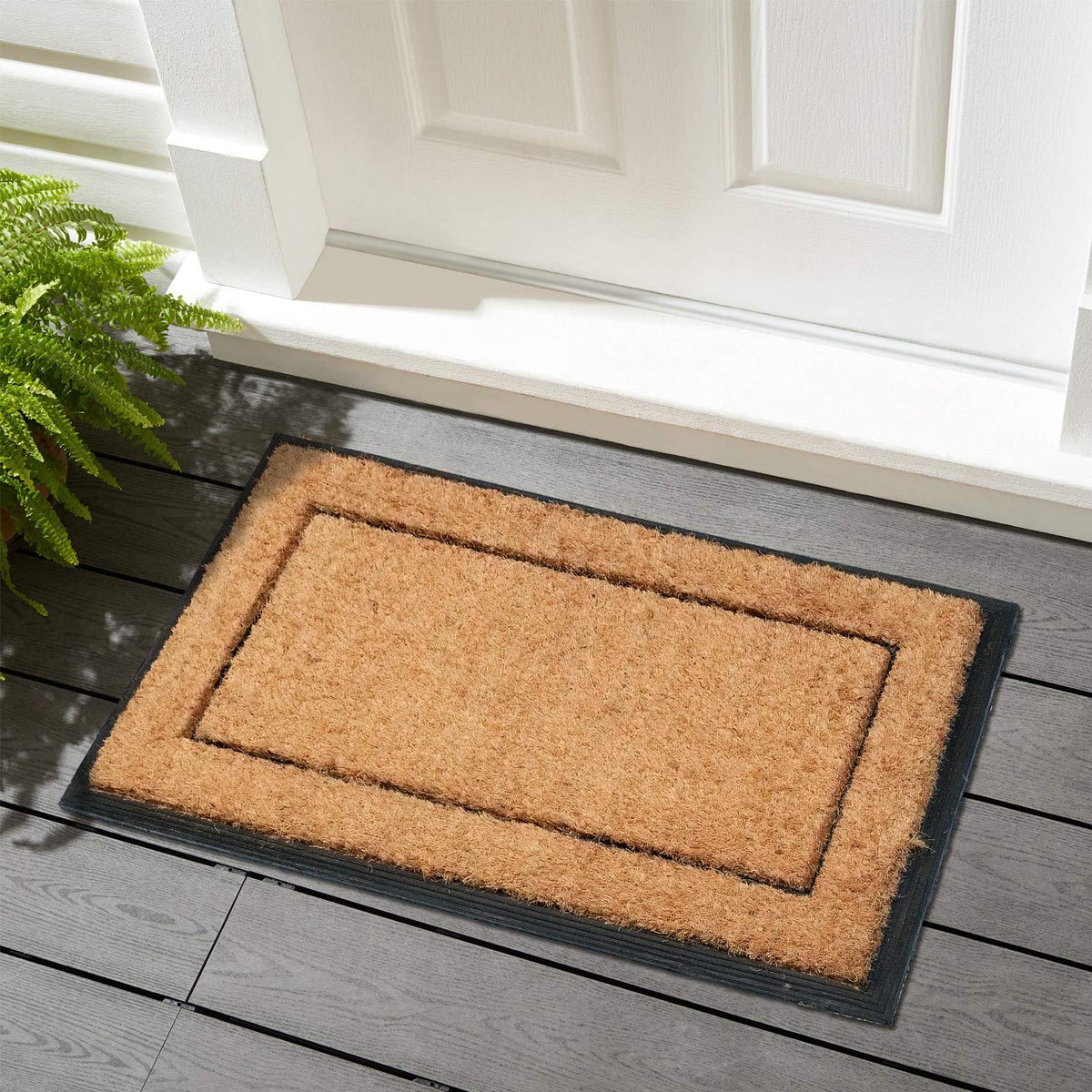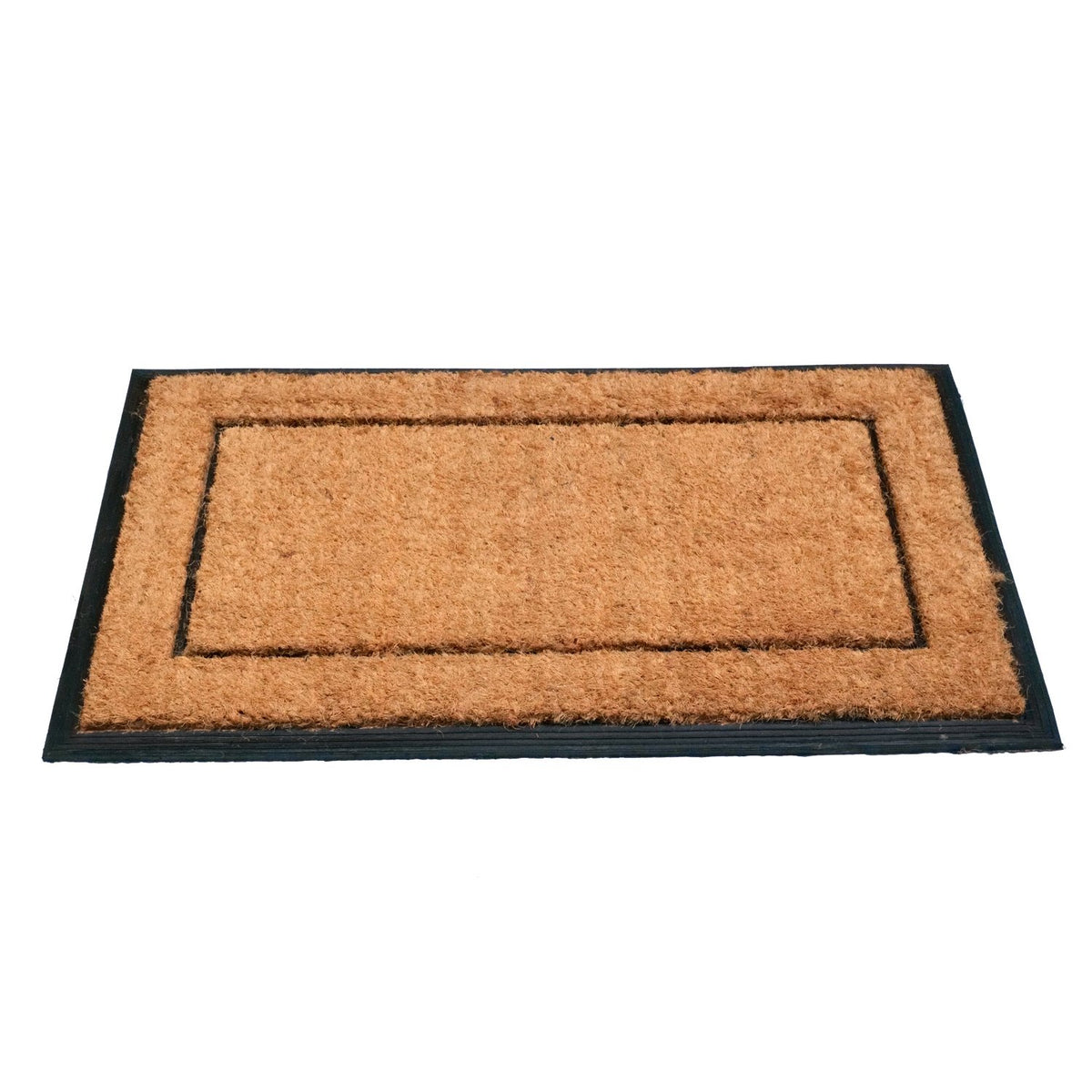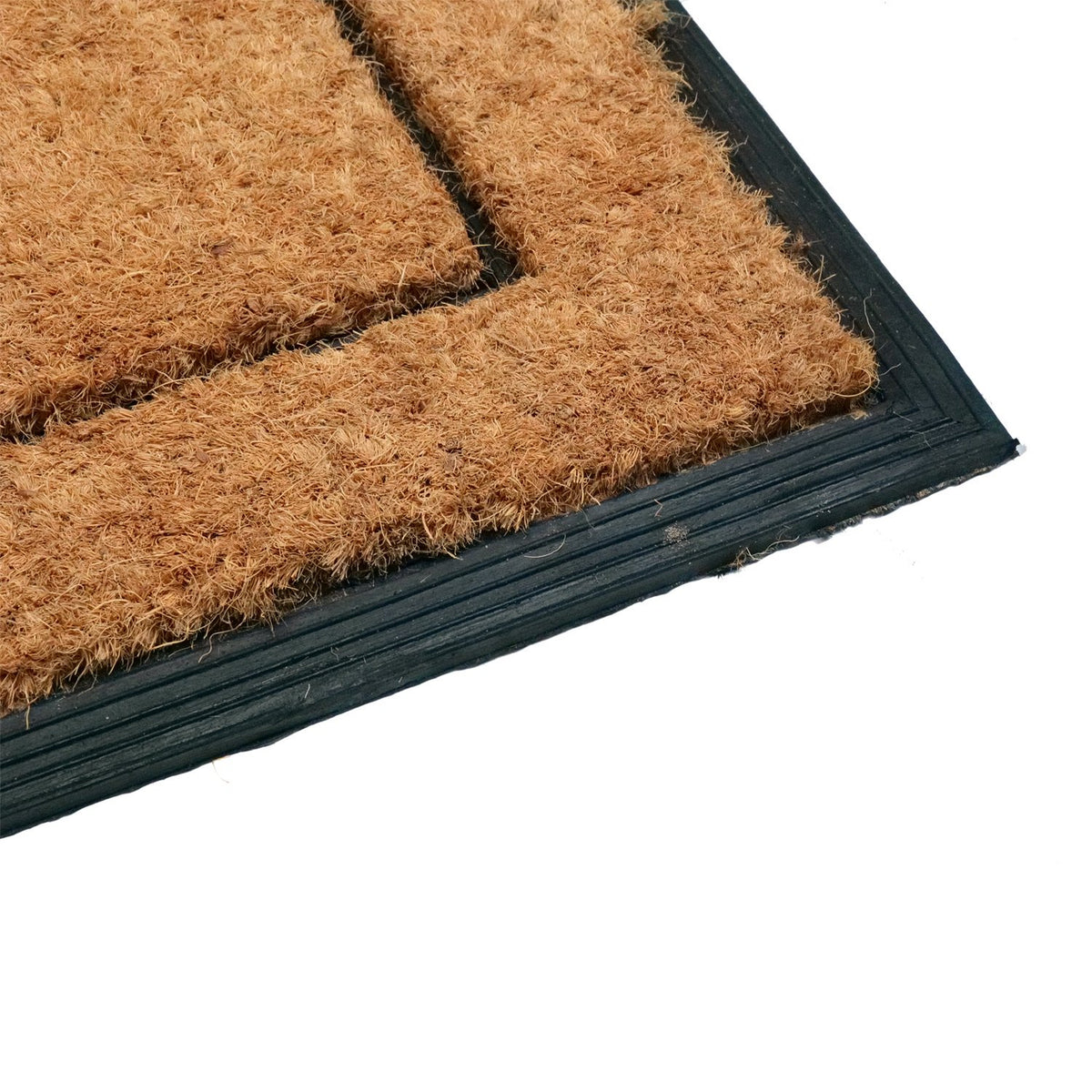 Plain Natural Coir Doormat with Rubber Moulded Border and Backing Mat (60cm x 90cm x 2 cm)
by OnlyMat
Coir & Rubber Door Mat
Welcome your family and friends with our elegant Onlymat Natural Coir and Rubber Doormat. The mat is made out of rubber and coir, making it highly effective for wiping the soles of shoes. The high-density coir also gives it the heft to properly wipe shoes. Featuring a simple design, it makes for an elegant piece to add to your home. The hardworking coir bristles keep your floors clean. Keeping this mat in a sheltered area will maximise its durability.
You can place these front door mats indoors. As it made from coir fibres and natural rubber, these front door mats will not crack or mould, so you can also use them outdoors.
The dual characteristics of coir and rubber make this scraper mat a must-have for any covered entrances! Keep the hallway free from mud and dirt using a hard-wearing indoor outdoor mat. 
Durable with Rubber Back
This coir doormat comes with a weather-resistant rubber backing which makes it more durable for the long run, and it keeps your floor clean for many years.
Easy to Clean
You can quickly scrap off dirt, dust, grit, mud, grass or snow. To clean this mat, vacuum, shaking or sweeping and keep this doormat away from fire.
Perfect Size-60cm x 90cm
Onlymat natural coir doormat comes with the perfect size of 60 cm x 90 cm. It allows your door to pass over the mat without getting stuck easily.
Say Goodbye to Slip & Trip
Rubber has anti-slip qualities which give traction for feet, especially wet feet. This feature will significantly reduce the risk of nasty falls that can occur because of a slip of the foot.
Natural Coir with Rubber
Onlymat Rubber Coir Doormat was designed with a large area of tufted coir fibres to clean off shoes and a decorative rubber border. The natural coir fibres are sustainable material and effective in grabbing dirt and mud from shoes. The thick, heavyweight moulded rubber border keeps
The mat will not be blown away or shifting while in use.

Gives a secure fit means less tripping over an otherwise loose rug.
Perfect Indoor Mat
This stylish doormat is perfect for adorning the floors of your home. The multipurpose features of this doormat make it ideal for keeping you safe from the cold and hot floor. This indoor mat will cover your entryway as well as your indoor floors.