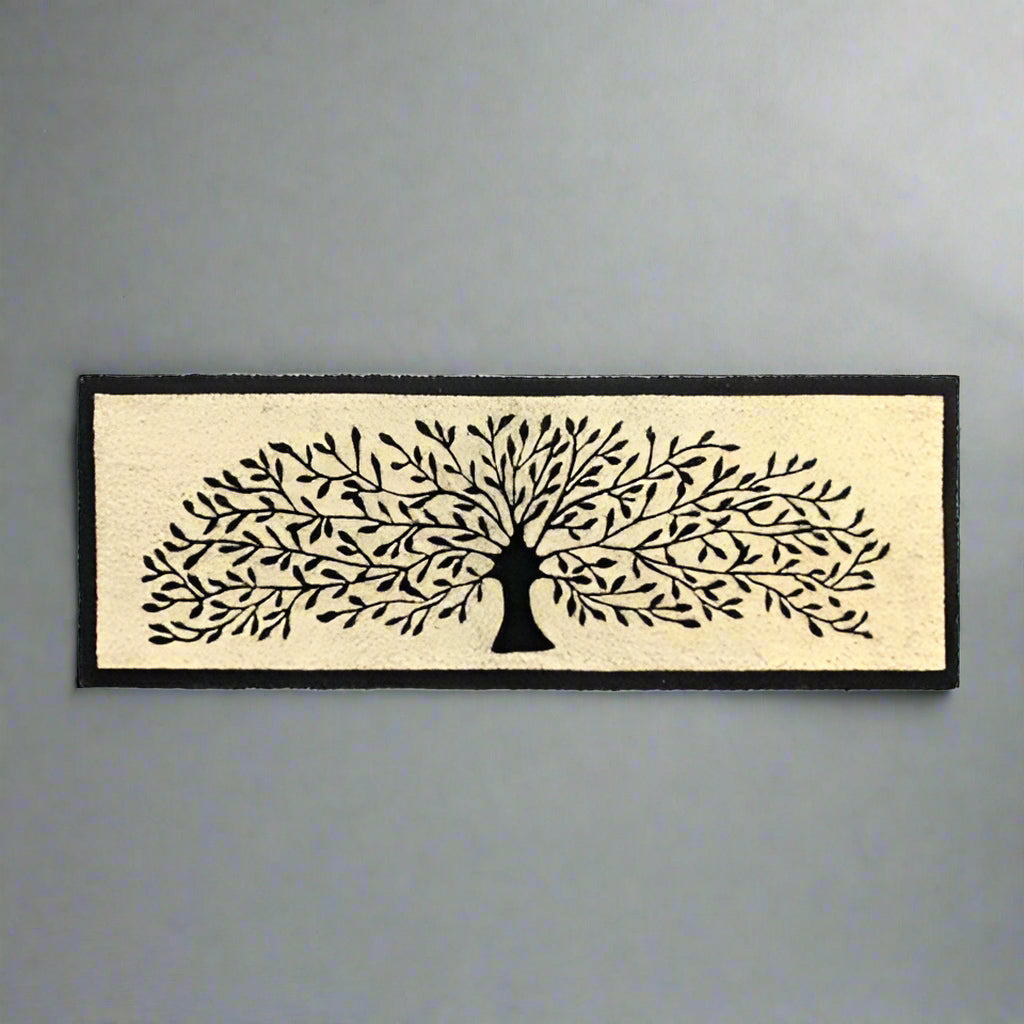 OnlyMat Beige Tree Design with Black Border
by Cocotuft
Coir Doormat
Welcome guests into your home with this stylish and unique OnlyMat Beige Tree Design with a Black Border doormat. Inviting and eye-catching, the printed coir doormat pairs well with any décor. It is an easy and sophisticated way to enhance your entrance.
Coir Door Mats with Attractive Printed Designs to Welcome your Guests.
The tough, hardwearing Coir Brush Surfaces keep the dirt away from your home.
Mats are available in all regular sizes: rectangular, half, round, oval and oblong.
Ideal for covered entranceways and patios.
Coir surface with Anti-slip backing.
Made from natural coconut fibres called coir. Natural coconut fibres enhance the beauty and offer superior cleaning performance.
Material: Coir 
Size: 40cm x 120cm  and 60cm x 120cm
We at Onlymat bring to you our Onlymat Doormat, which helps you clean your house and gives a stunning impression to your guests.
These doormats are made with natural coconut coir, a renewable fibre harvested from the humble coconut's husk, making it more durable and long-lasting. 

This doormat comes with PVC backing, which increases its durability.

Further, if you want to keep the mat in place, use double-sided tape to avoid slipping.
Best Use: Converted entrance doorway
Cleaning Instructions: Shake the mat daily to remove the dirt. Vacuum clean occasionally.
Special Care Instructions: Coir doormats may shed in the first few months of use. Simply brush or shake the mat to maintain its best appearance during this period.
Delivery Method & Time: Ground Shipping Via DTDC/DHL/BlueDart, 3-7 business days