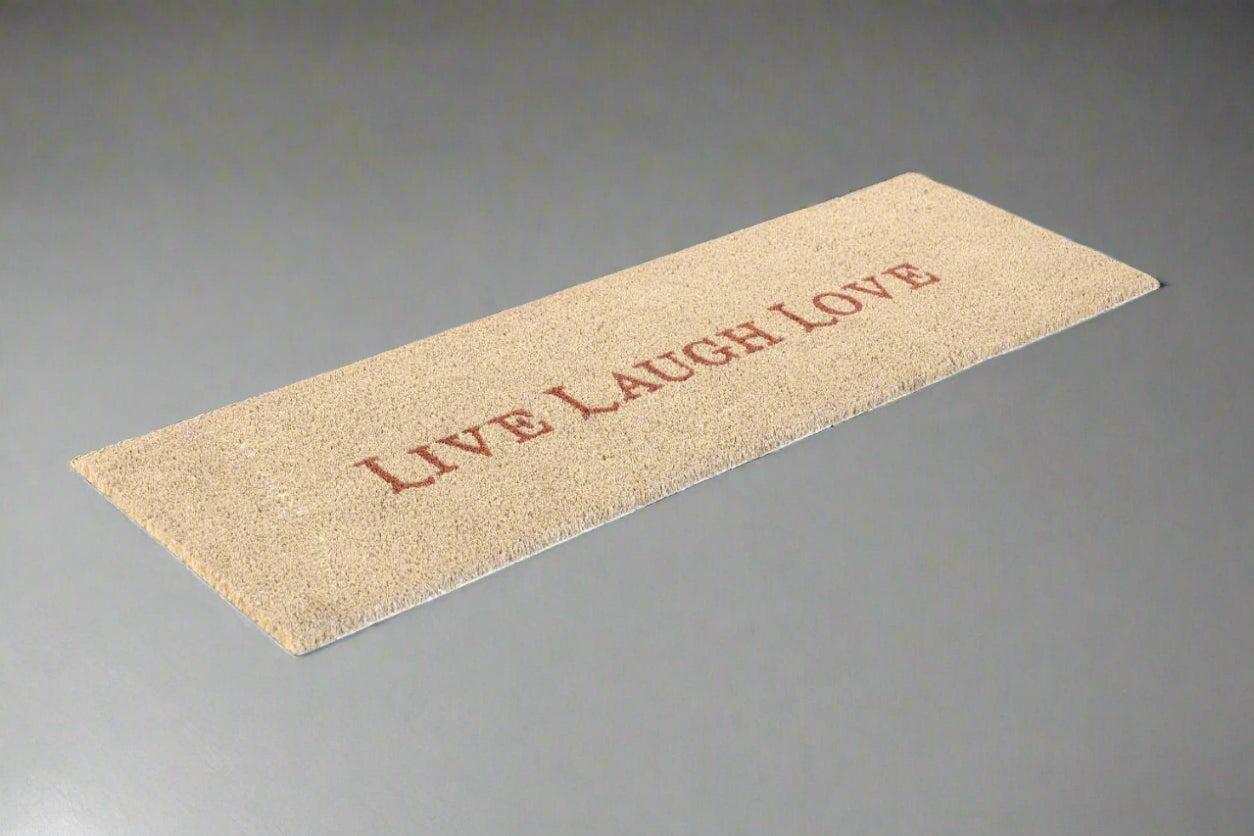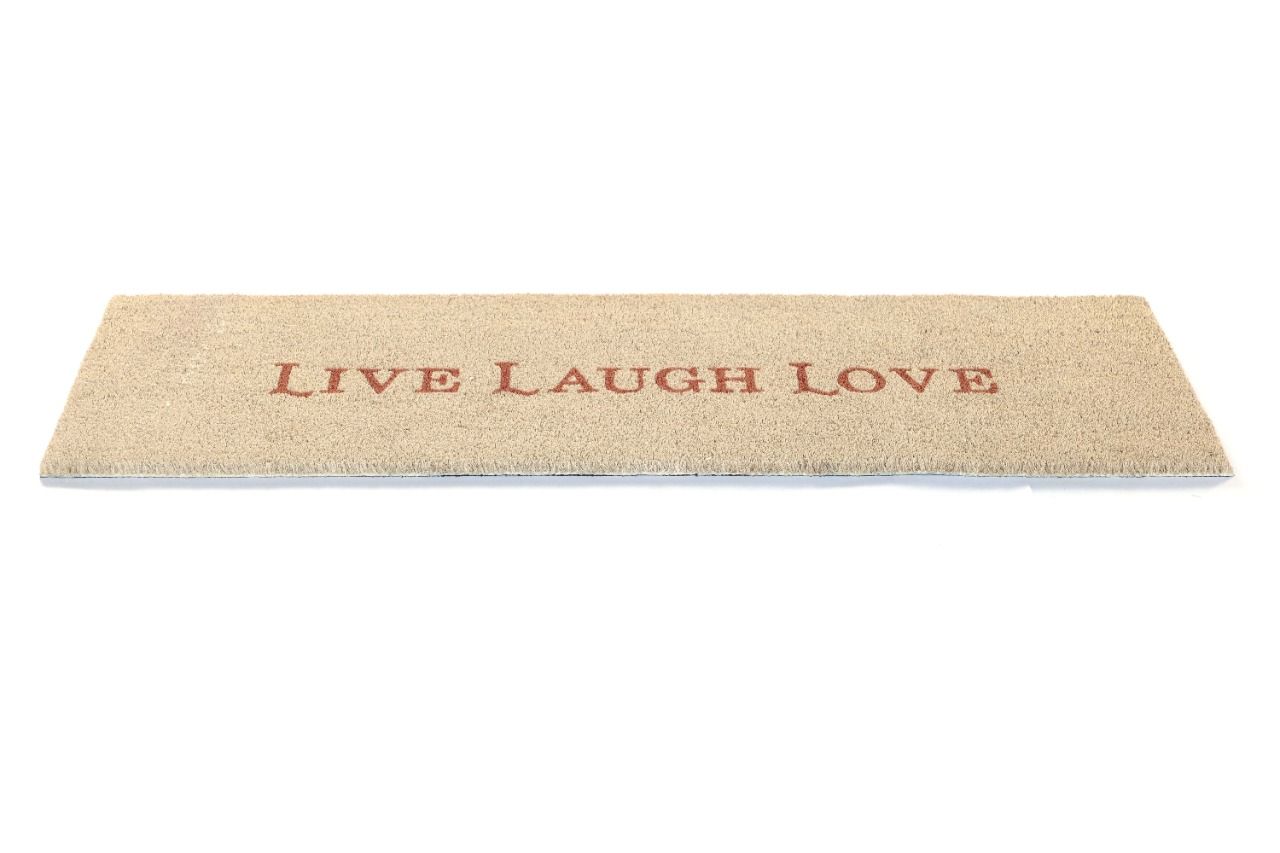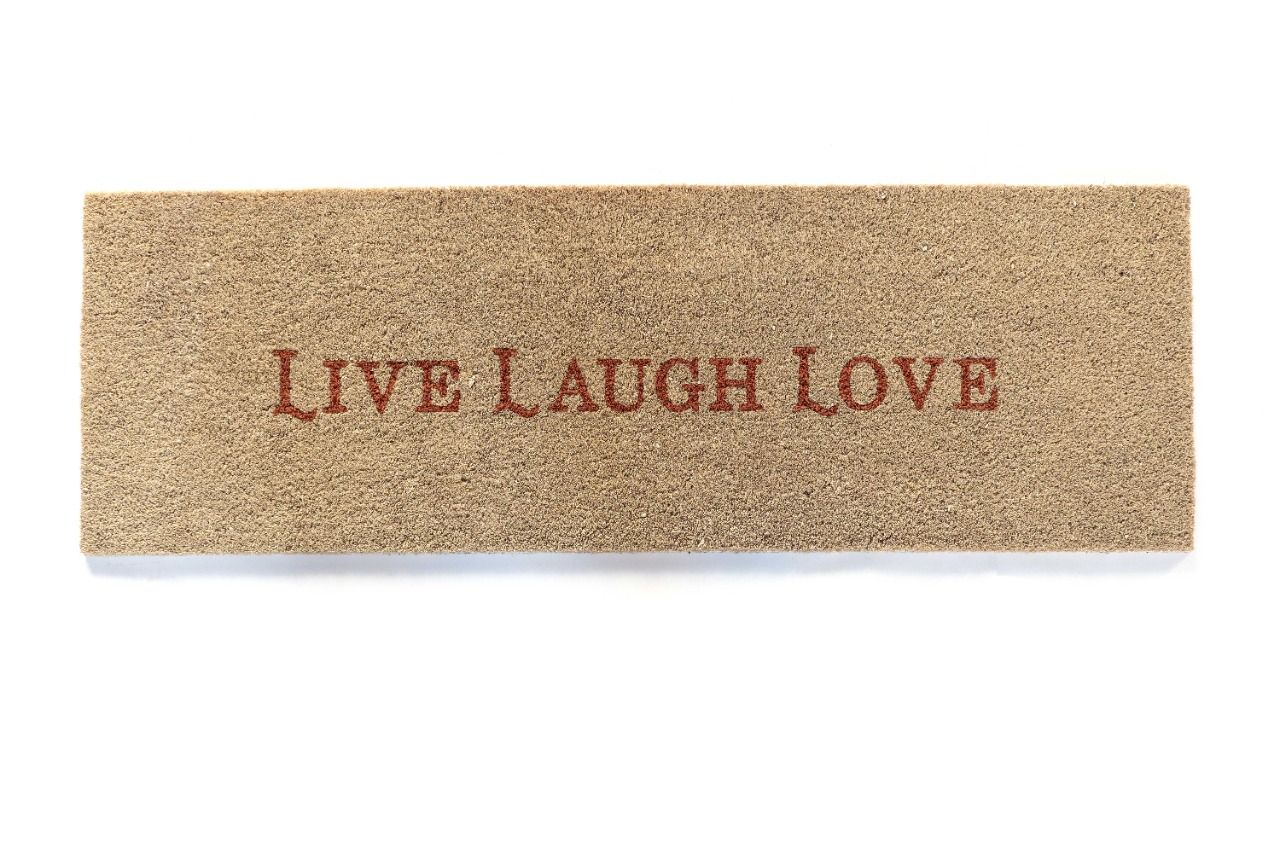 LIVE LAUGH LOVE Printed Long Natural Coir Door Mat
by OnlyMat
Coir Doormat
If you're looking for a printed natural coir floor mat that says "Live Laugh Love," you've come to the right place! We offer a wide selection of stylish printed doormats featuring the phrase "Live Laugh Love" in various creative and unique designs that are sure to add a touch of cheer and positivity to your home. Our mats are made from eco-friendly coir fibres and are designed to withstand weather and wear, so you can enjoy your new addition for years to come.
Anyone who loves to entertain knows the importance of creating a welcoming environment for family and friends. Why not welcome your guest with a unique doormat?
This Onlymat Coir Doormat is a great way to give warm welcome before the visit begins and make sure that no dirt or debris gets tracked inside. Not only you will find the perfect doormat but also rugs to spruce up the entryway and main living area.
Keep dust and muddy footprints off your flooring with this Onlymat Coir Doormat. Sporting vibrant colours and attractive tree design, they are sure to impress your guests. Easy to clean and maintain, these doormats are highly durable. Available in a variety of colours and style, pick your favourite one today and elevate the modern look of your home decor. A one-stop-shop for home decor and furniture.
Perfect Size for Entryway
You should always look for a suitable size, whenever you have to place a doormat at the entrance of your home. This Onlymat Coir Doormat comes with the size 120cm x 40cm. It makes it easy to use properly for rubbing off the dust and dirt from the shoes of any individual entering your home. It also allows your door to easily pass over the mat without getting stuck.
Ideal for Indoor Outdoor
We know that the rubber and foam mats absorb the heat, but our
 Onlymat Coir Doormat 
does not absorb, which is making this mat ideal for outdoor use. These doormats are suitable to use anywhere like entrances, halls, laundry rooms, washrooms, and kitchens while assuring clean floor. Its natural coir material makes it more durable with long-lasting quality.
More Durable
If you are having kids at your home and you are worried about the slippery doormat? Grab our Onlymat Coir Doormat. It features a PVC backing that ensures your doormat stays firmly in place on the floor and ensures to protect you, your kids and your pets from accidental falls. These doormats are more durable with the PVC backing, it remains with you for a long run
Natural Coconut Coir Material
Coir is a tough and coarse fibre material which extracted from the shells of coconuts. These Onlymat Coir Doormats are made of natural coir with PVC backing which makes it
 Extremely Durable
It has a high level of resistance to outdoor elements such as UV rays and moisture

It can survive general foot traffic wear and tear very well.

It will prevent mould from forming, even when it gets damp.