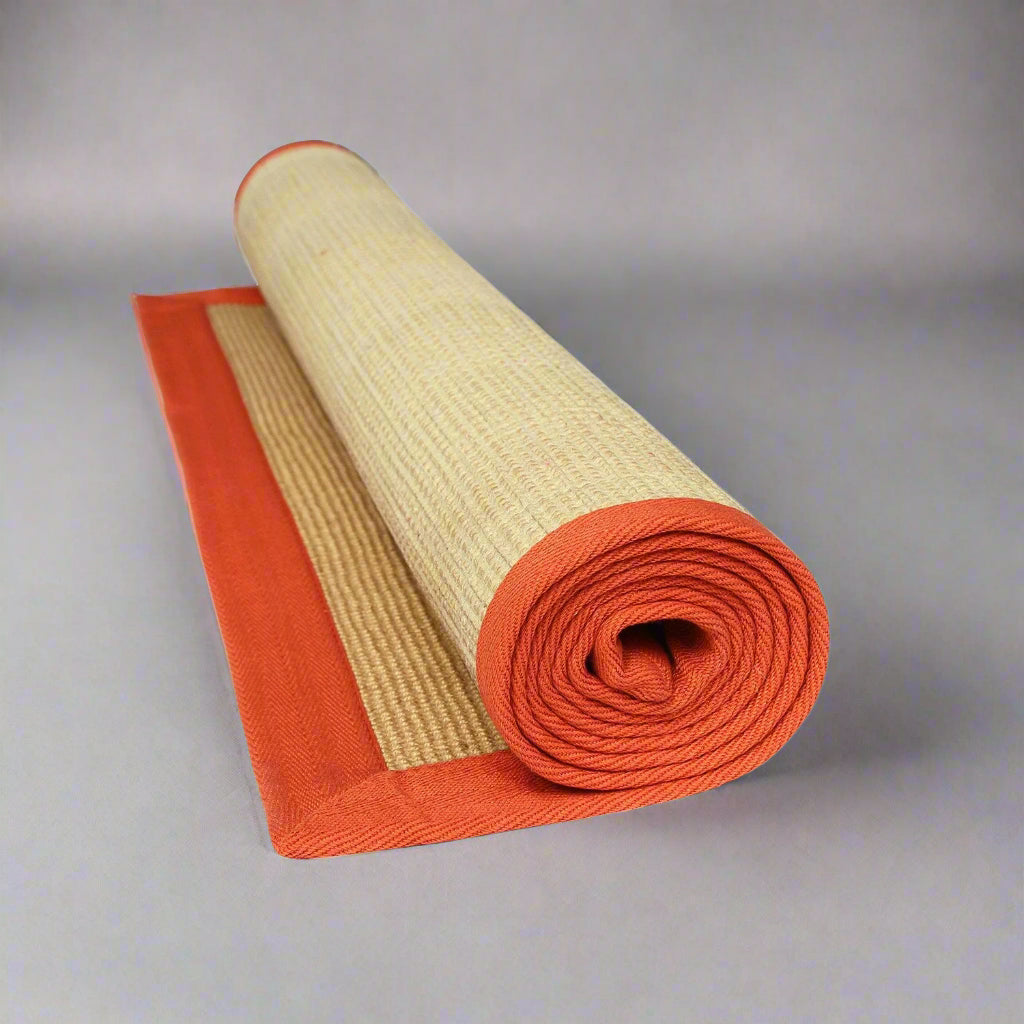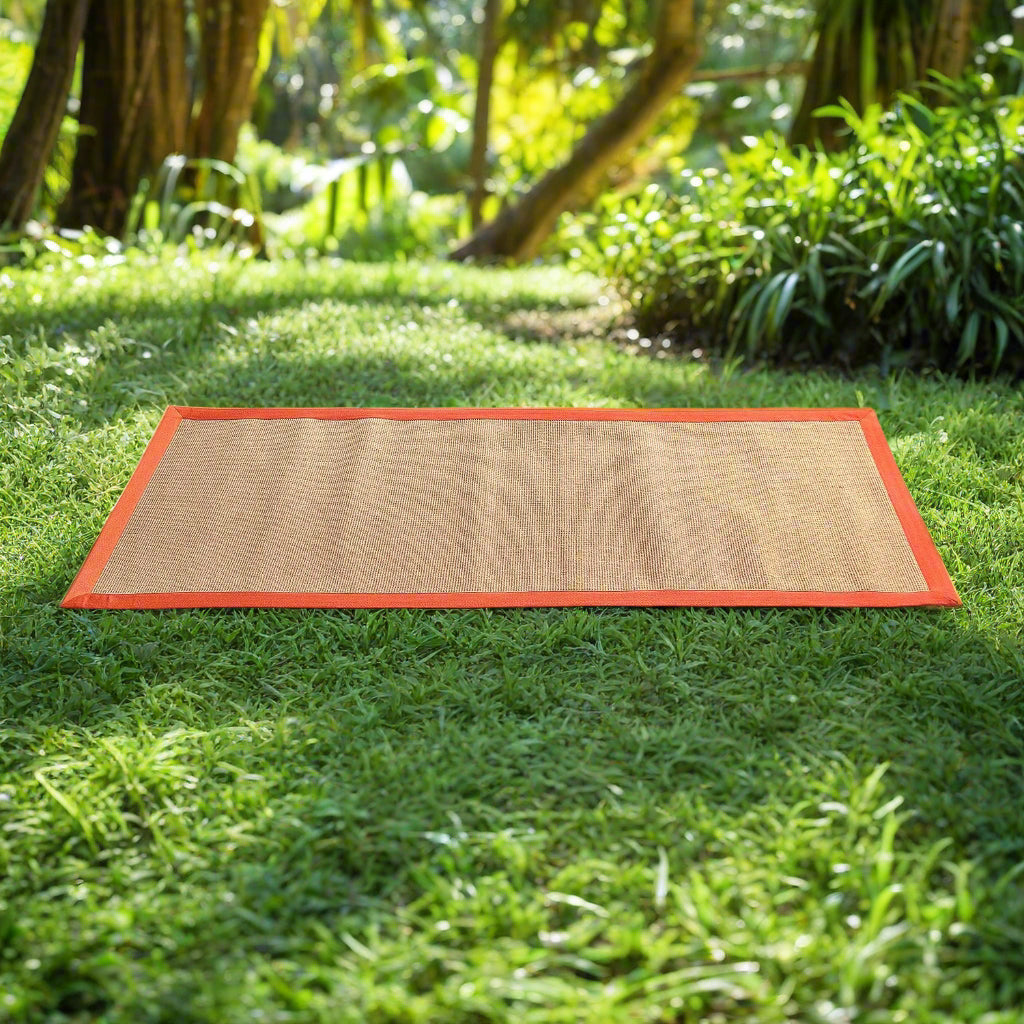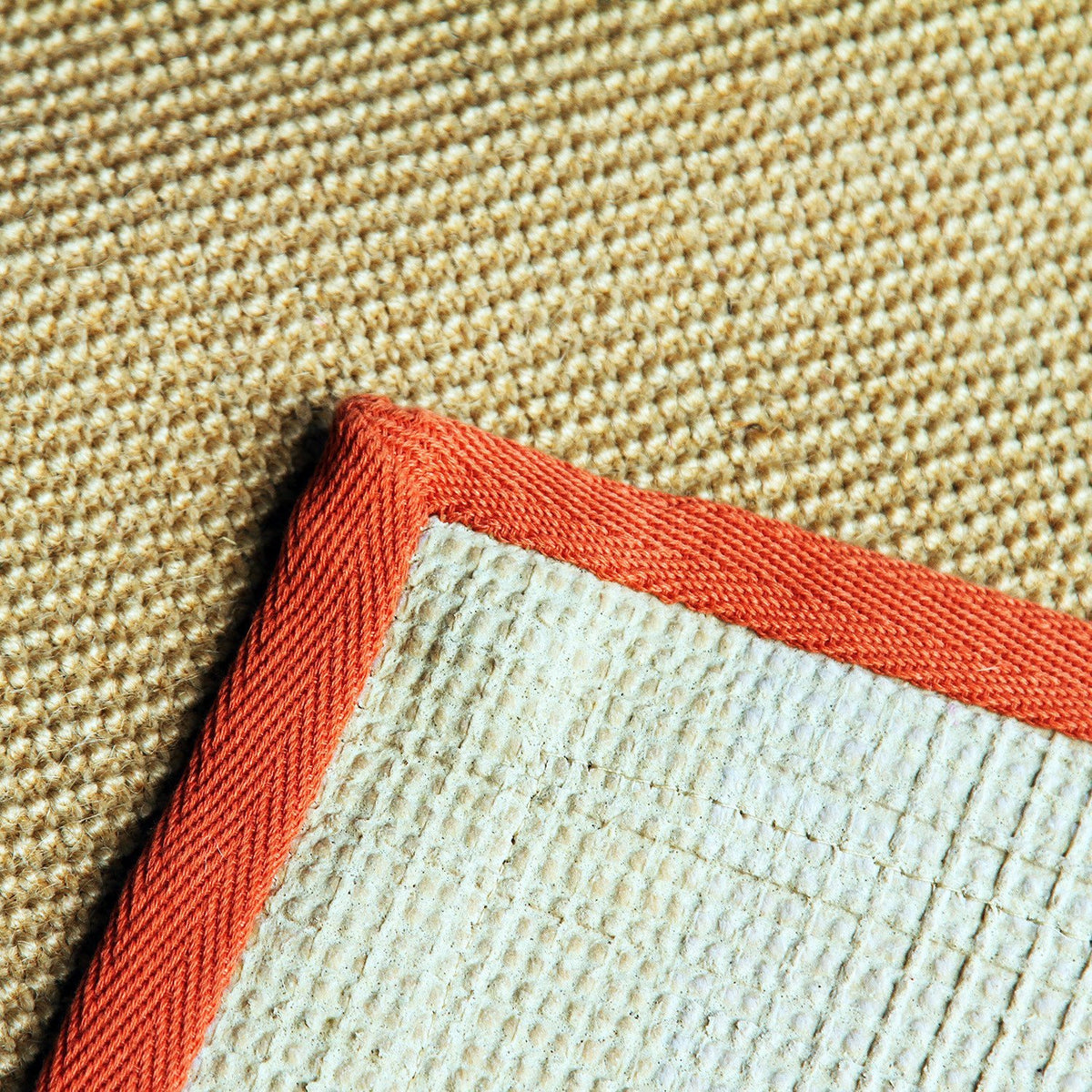 OnlyMat Eco-Friendly Jute Anti-Skid Yoga Mat With Orange Cotton Border
by OnlyMat
Jute Rug
Introducing our new Eco-Friendly Jute Anti-Skid Yoga Mat with Orange Cotton Border, the perfect companion for your yoga practice. This yoga mat is made from natural jute fibres with an orange cotton border and a latex backing, providing excellent grip and stability for all your poses.
Measuring 60 cm x 180 cm, this yoga mat is extra-long and provides ample space for your practice. Its thickness offers comfort and support for your joints while still being lightweight enough to carry you on the go.
Our Eco-Friendly Jute Anti-Skid Yoga Mat is made from sustainable and eco-friendly materials. The jute fibres are biodegradable and harvested in an environmentally responsible manner. The cotton border adds a pop of colour and reminds you to stay focused during your practice.
The latex backing ensures the mat stays firmly in place, providing a stable foundation for your practice. Its moisture-resistant properties make it easy to wipe down and keep clean. Its natural texture provides excellent grip and traction, even during hot yoga sessions.
Invest in your yoga practice and the planet with our Eco-Friendly Jute Anti-Skid Yoga Mat. Its combination of sustainability, functionality, and style makes it the perfect choice for eco-conscious yogis looking for a mat to support their practice while minimizing their environmental impact.
Size (L X W ): 60 cm x 180 cm
Material: Jute with cotton border and latex backing
Special Care Instructions: Shake the mat to maintain its best appearance. You can dry wash or vacuum clean them to remove dirt. Sundry if wet.
Delivery Method & Time: Ground Shipping via DTDC/DHL/Blue Dart, 3-7 business days.