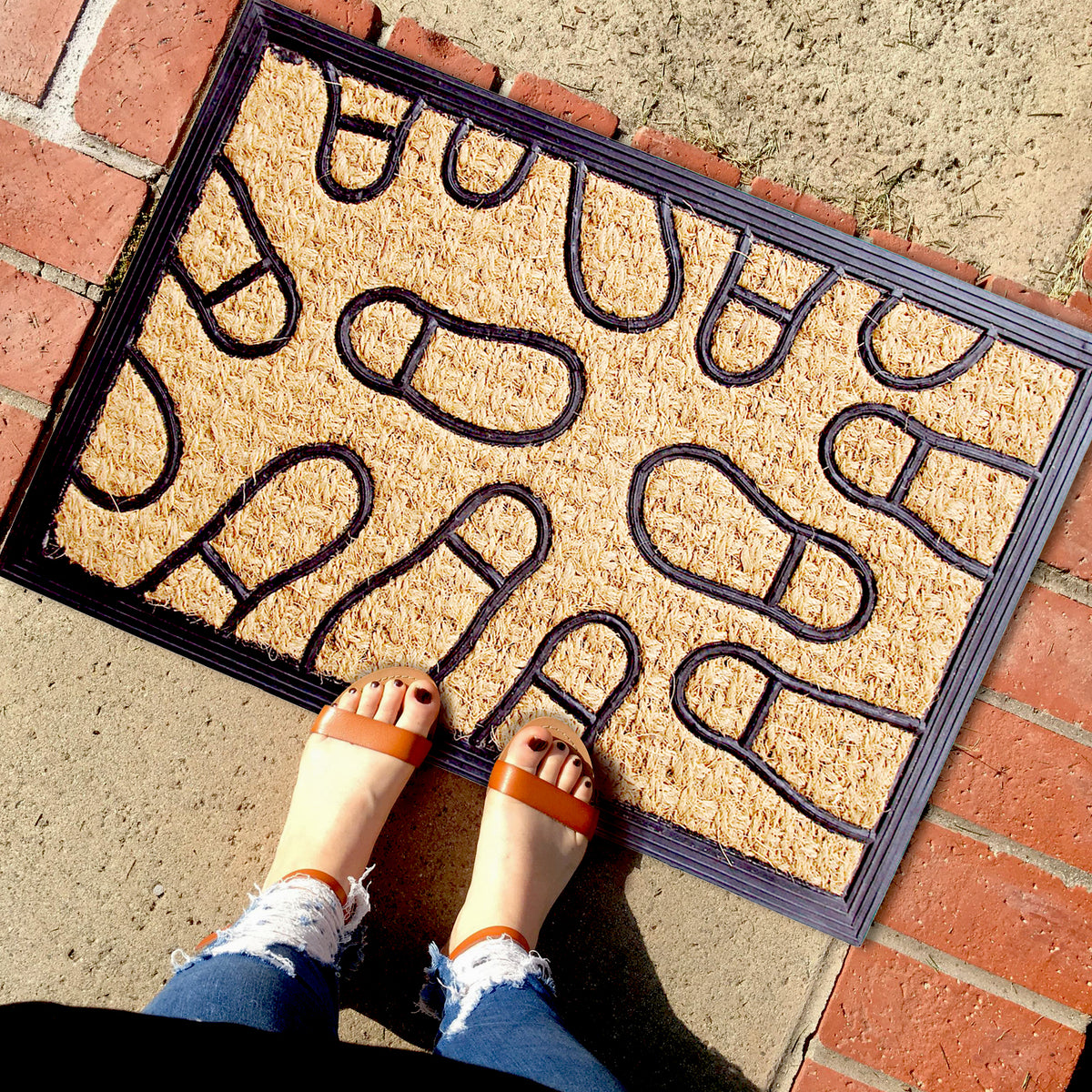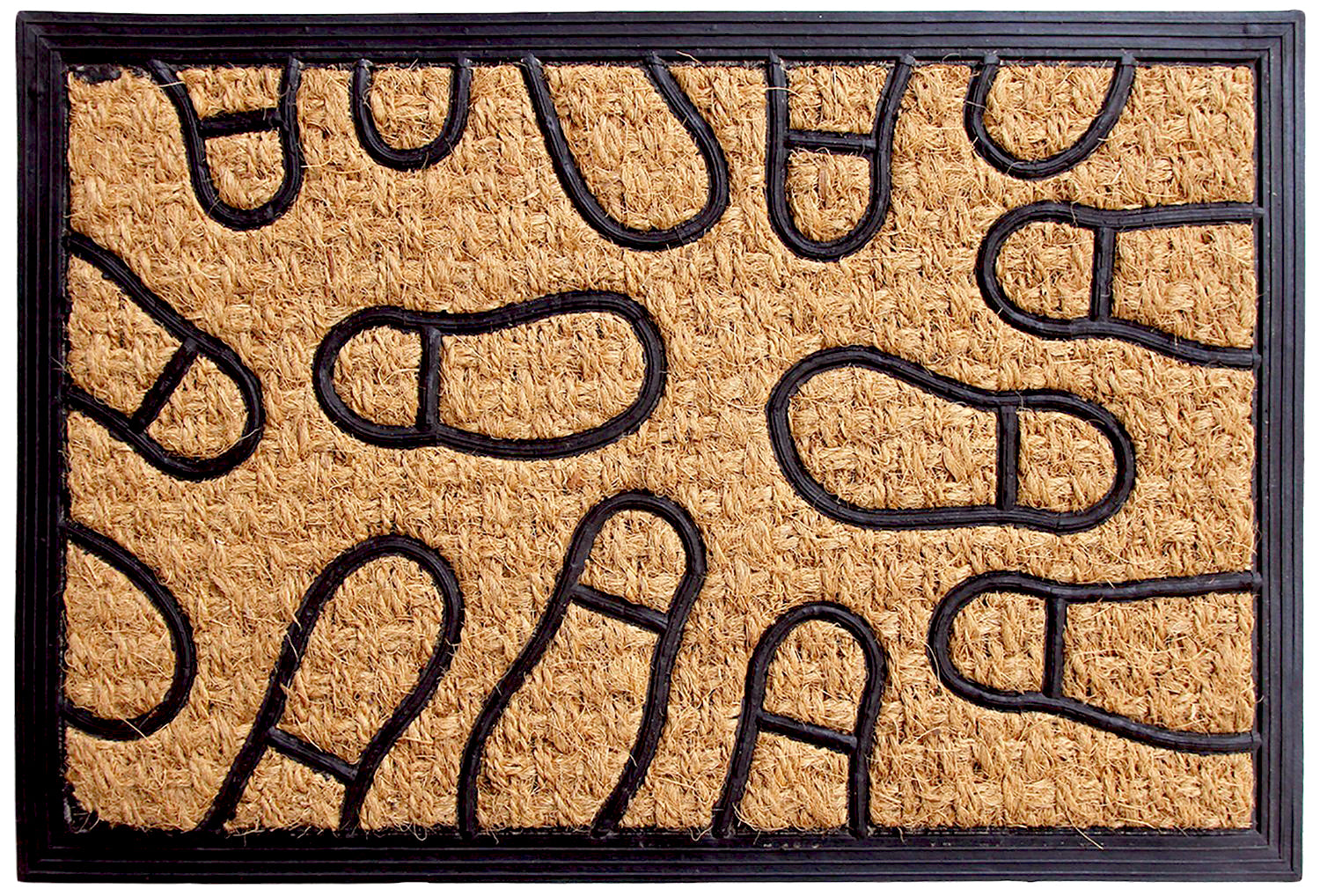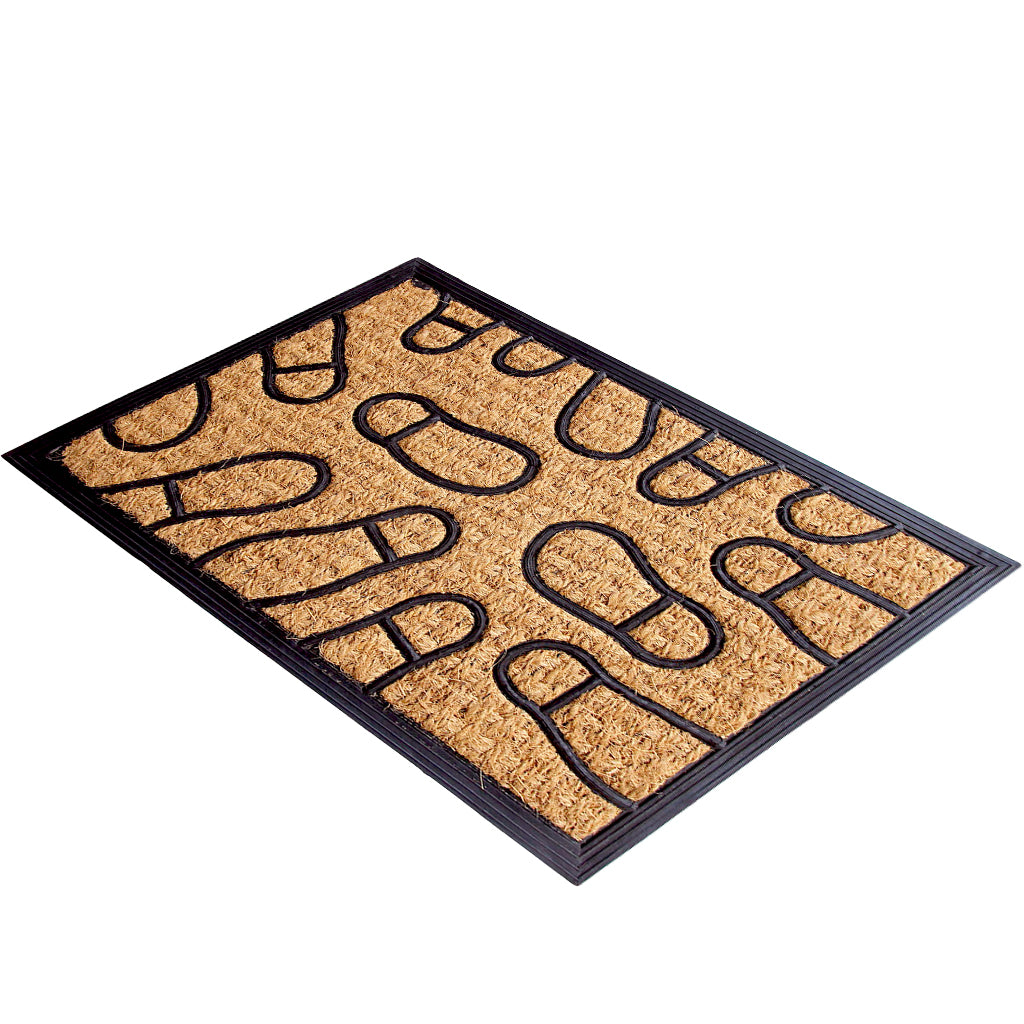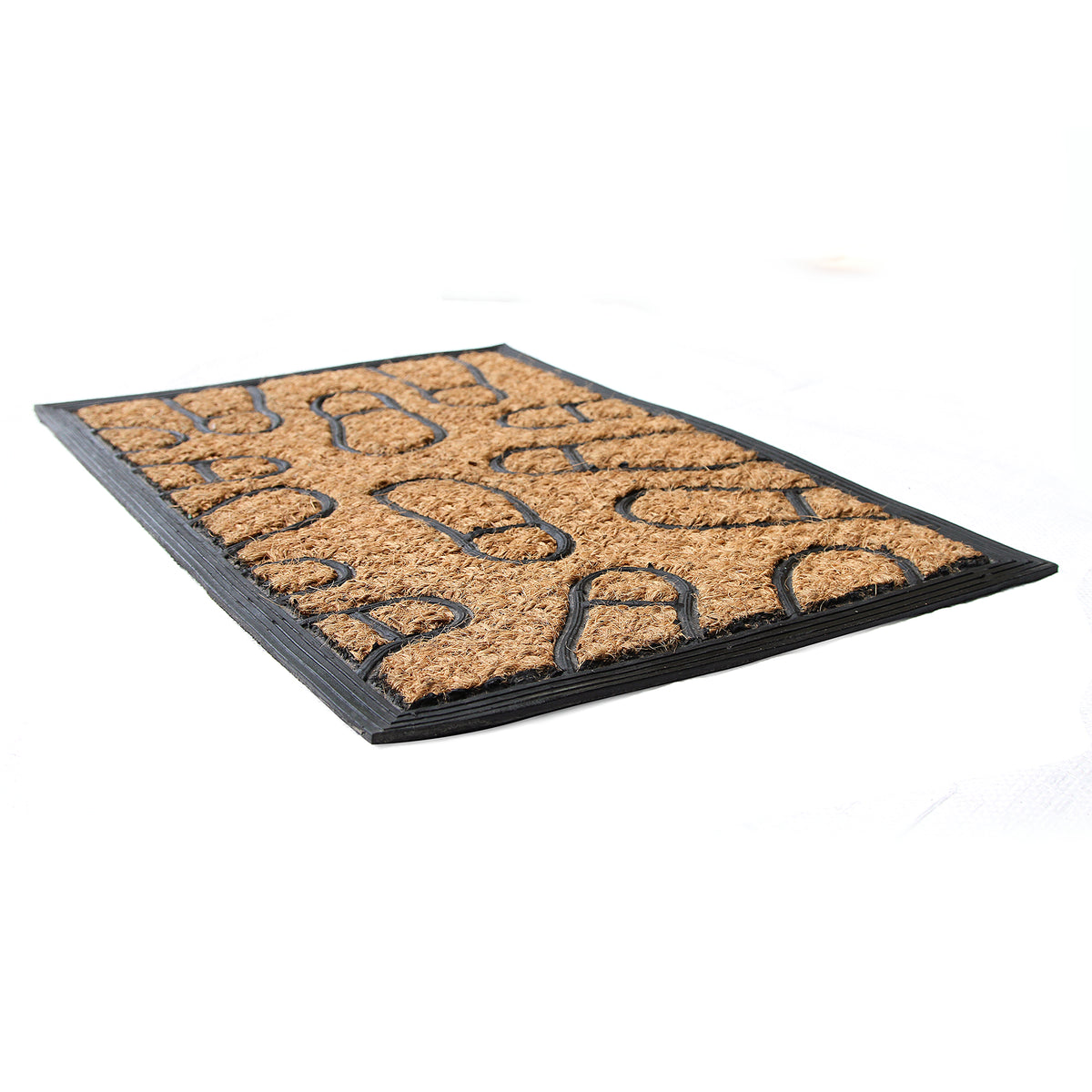 OnlyMat Foot Print Design Rubber + Coir Moulded Matting Mat - 40cm x 60cm
by OnlyMat
Coir & Rubber Door Mat
This foot print design Rubber Mat is made by moulding rubber on woven natural coir textile.
Ideal for Wiping dirt from your footwear.
Value for money mat. 
Material: Natural Rubber and Natural Coir
Size (L X W): 60 cm x 40 cm
Special Care Instructions: Simply shake the mat to maintain its best appearance.
Delivery Method & Time: Ground Shipping Via DTDC/DHL/BlueDart, 3-7 business days.