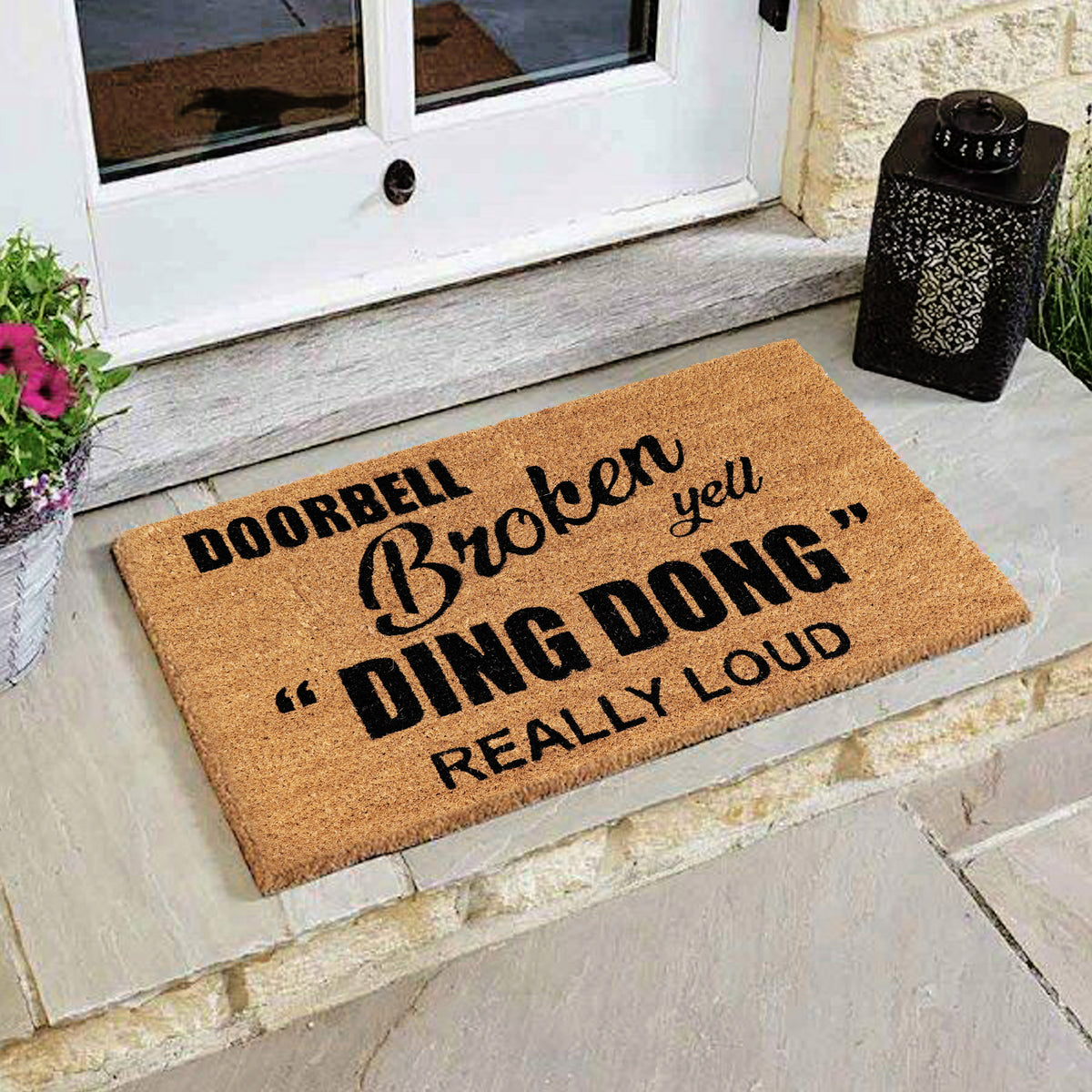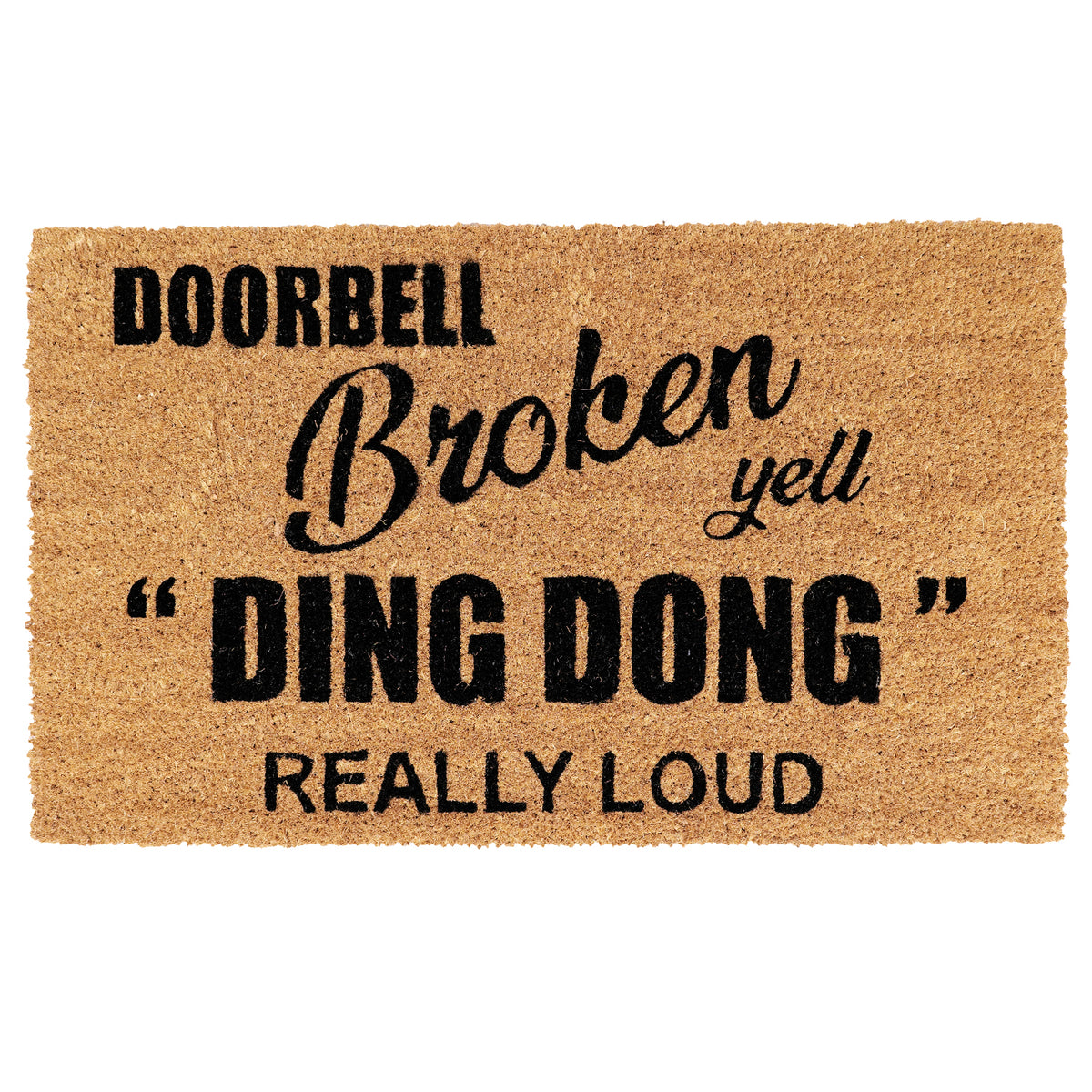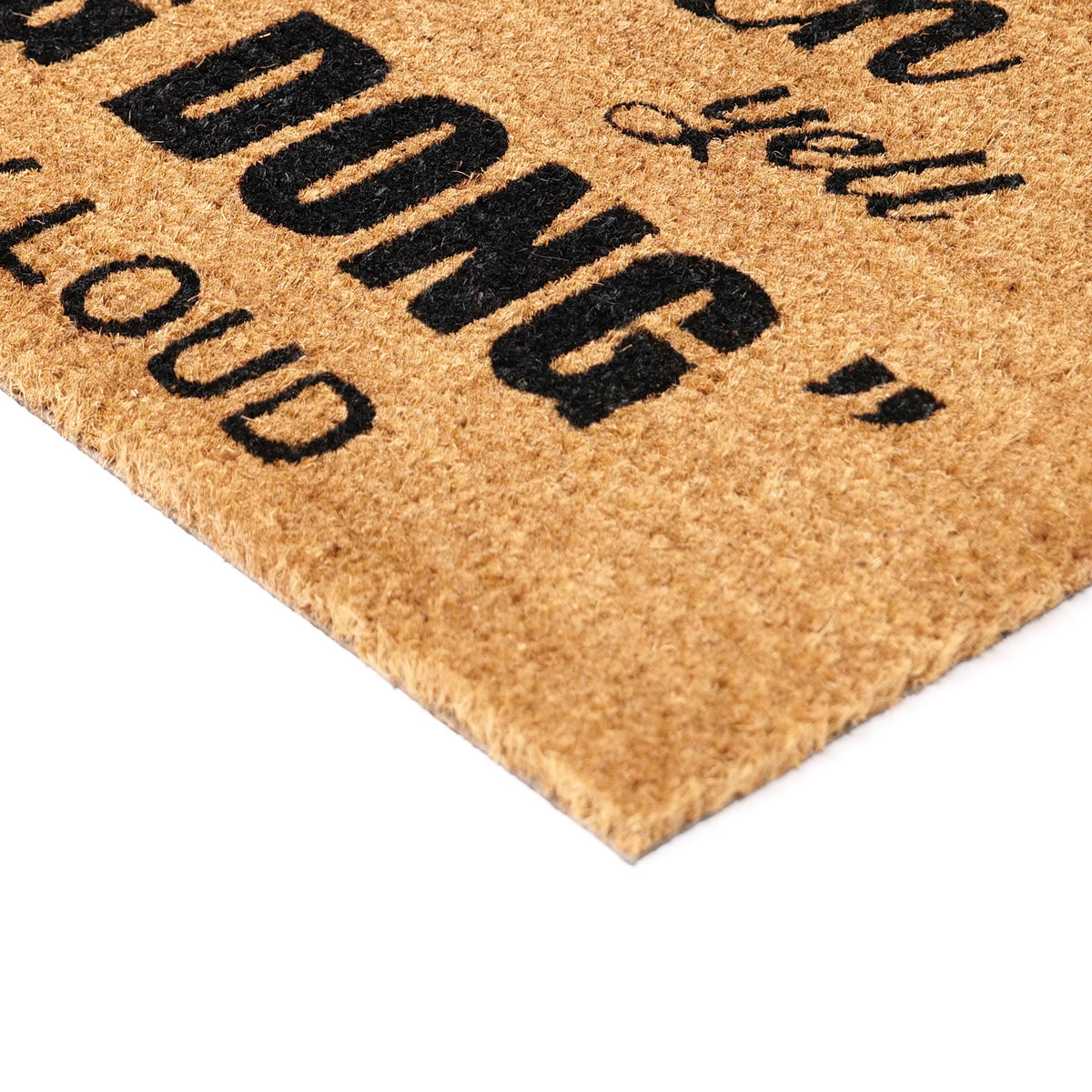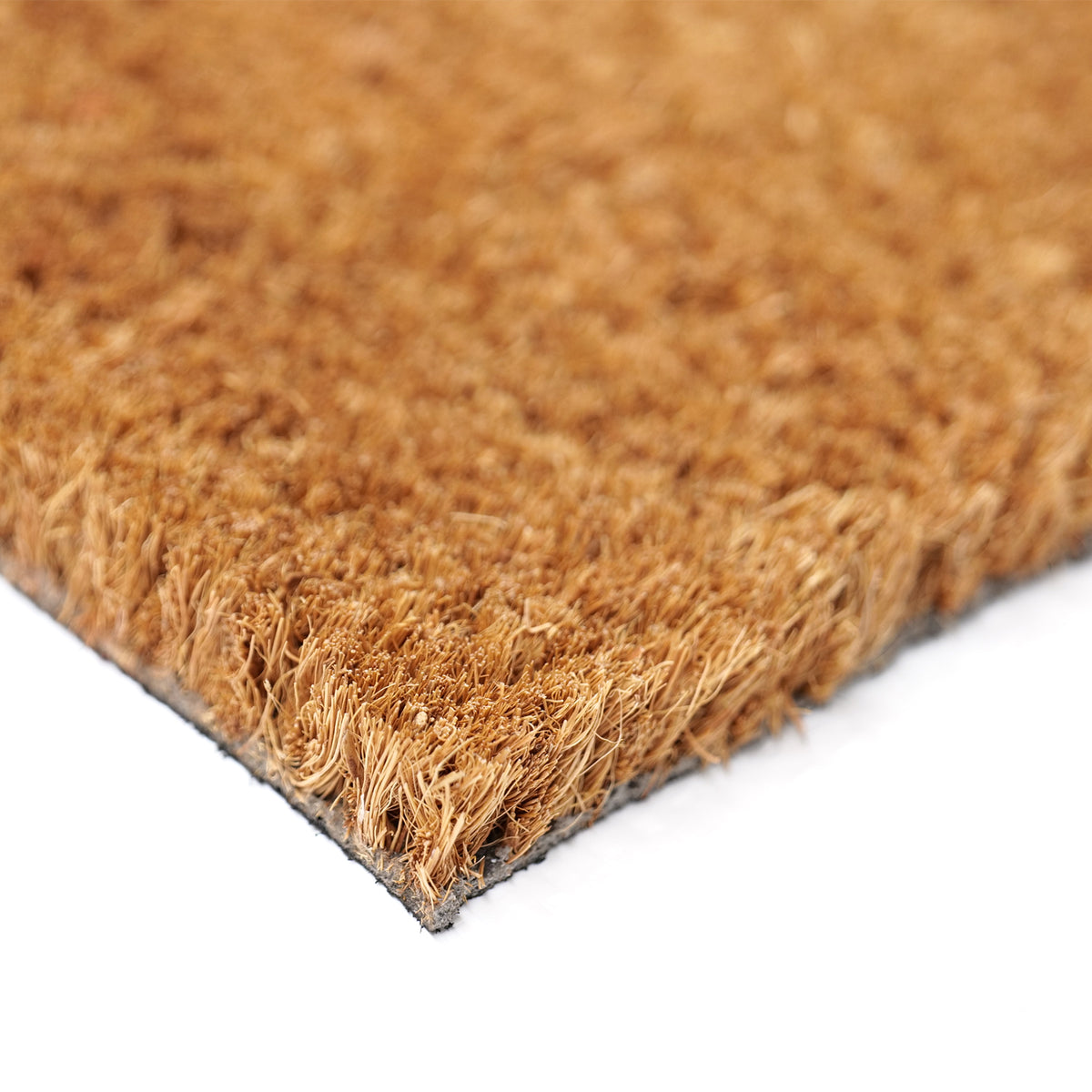 Funny Doorbell Broken Yell DING DONG Really Loud Printed Natural Coir Door Mat
by OnlyMat
Coir Doormat
Welcome guests with a bang - and an extra special ding-dong! Our Funny Doorbell Broken Yell DING DONG Natural Coir Door Mat is sure to put a smile on visitors' faces with its loud printed design, and its sturdy construction is sure to last for years - so ring along!
Natural Coir Door Mats with Attractive Printed Designs to Welcome Your Guests.
The tough hardwearing Coir Brush Surfaces keep the dirt away from your home.
Mats are available in rectangular shapes in all regular sizes.
Ideal for covered entranceways and patios.
Made from natural coconut fibres called coir. Natural coconut fibres enhance the beauty and offer superior cleaning performance.
Size (L X W X H): 75 cm x 45 cm x 1.5 cm
Special Care Instructions: Coir doormats may shed in the first few months of use. During this period, brush or shake the mat to maintain its best appearance.
Delivery Method & Time: Ground Shipping via DTDC/DHL/Blue Dart, 3-7 business days.