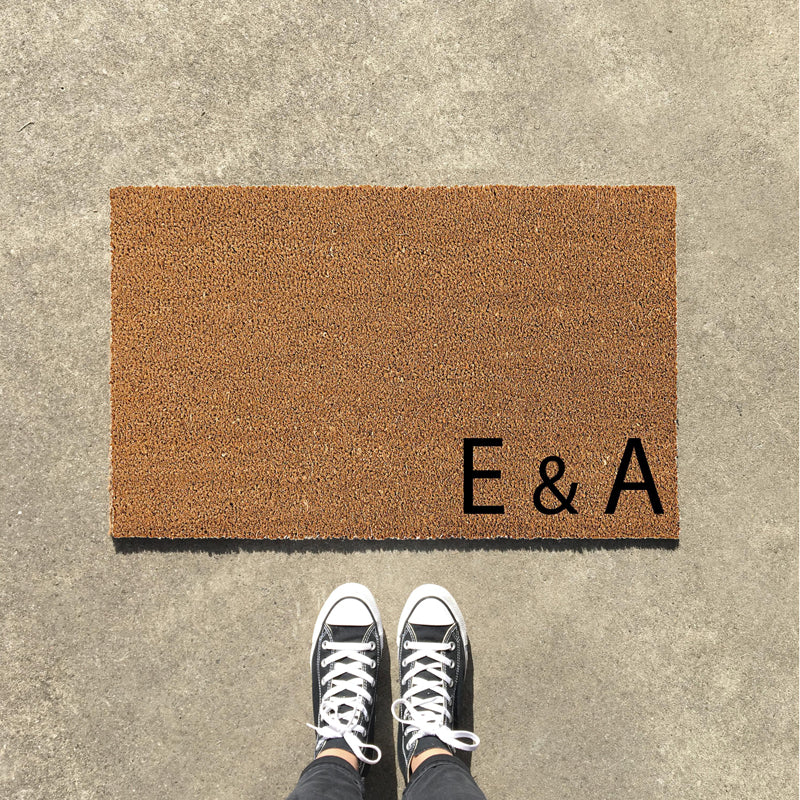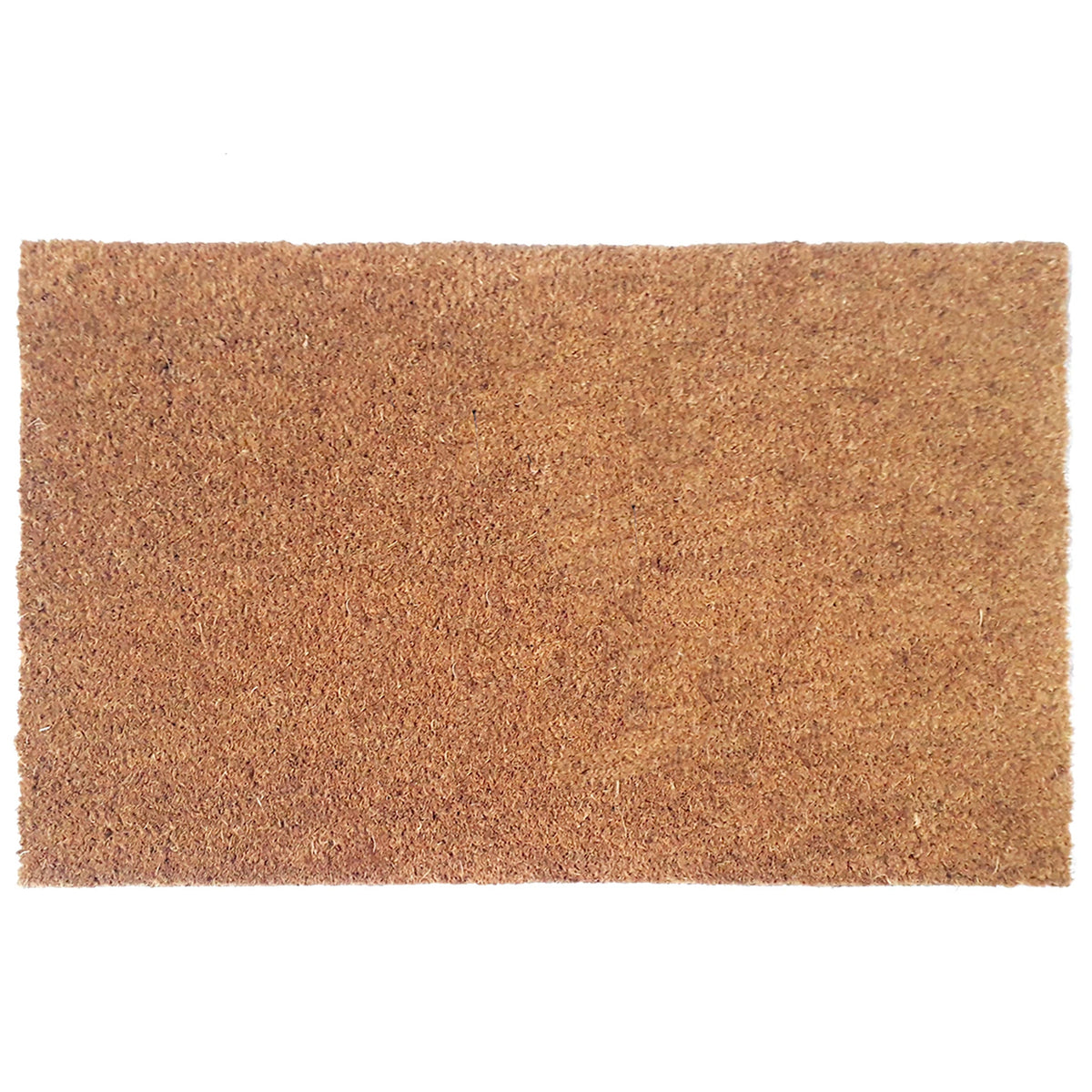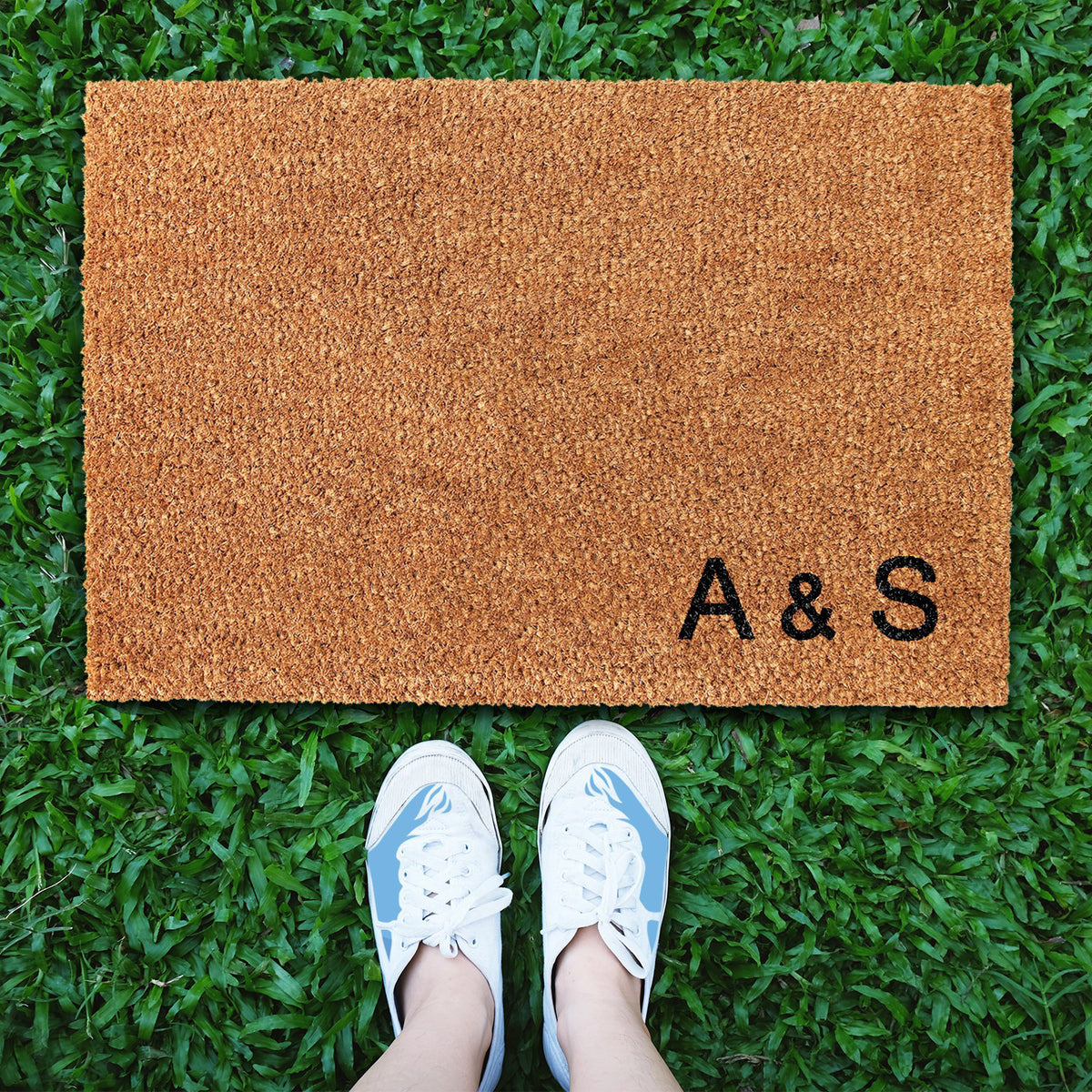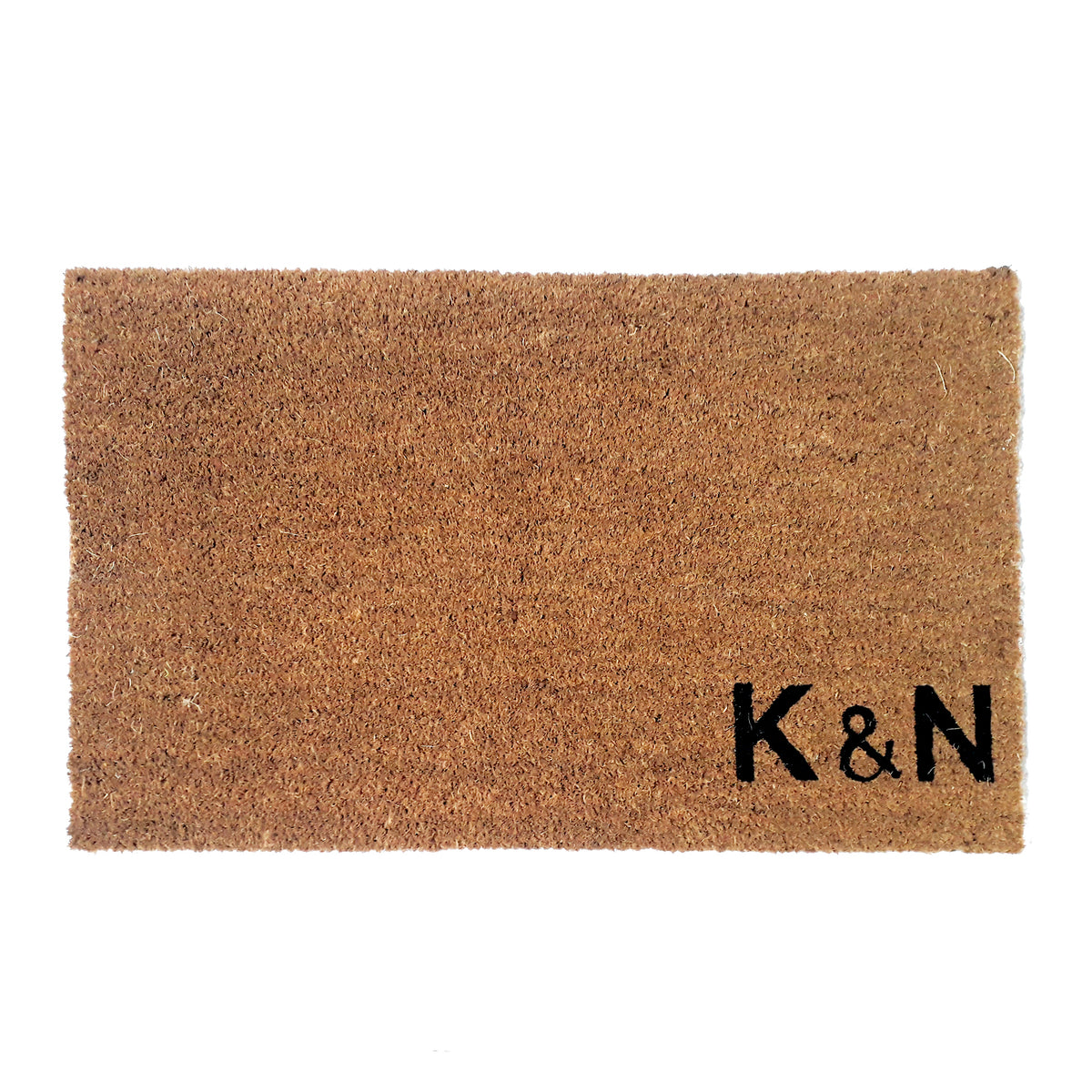 OnlyMat Personalized Doormat with Family Initials - Design 4
by Cocotuft
Coir Doormat
"Your personalized mat is just two steps away! Please wait for our call after order is confirmed" Add a personal touch to your entryway.
Personalized door mats also make a perfect gift.
Lots of designs to choose from  Design 4 is small letters in right bottom corner 1, 2 or 3 letters or 2 letters with a & or +
Care and Cleaning Please note all Coir mats are prone to shedding. For longevity, the mat should be undercover, away from rain/ moisture and sunlight as it causes the fibres to swell, come loose and fade.
Do not put in a washing machine or submerge in water.
Size: 45cm x 75cm 
Thickness : 1.5cm 
Surface Material: Natural Coir Bristle for good dirt wiping 
Backing: Black Vinyl
For any other size requirement for personalised mat kindly contact +917034535353