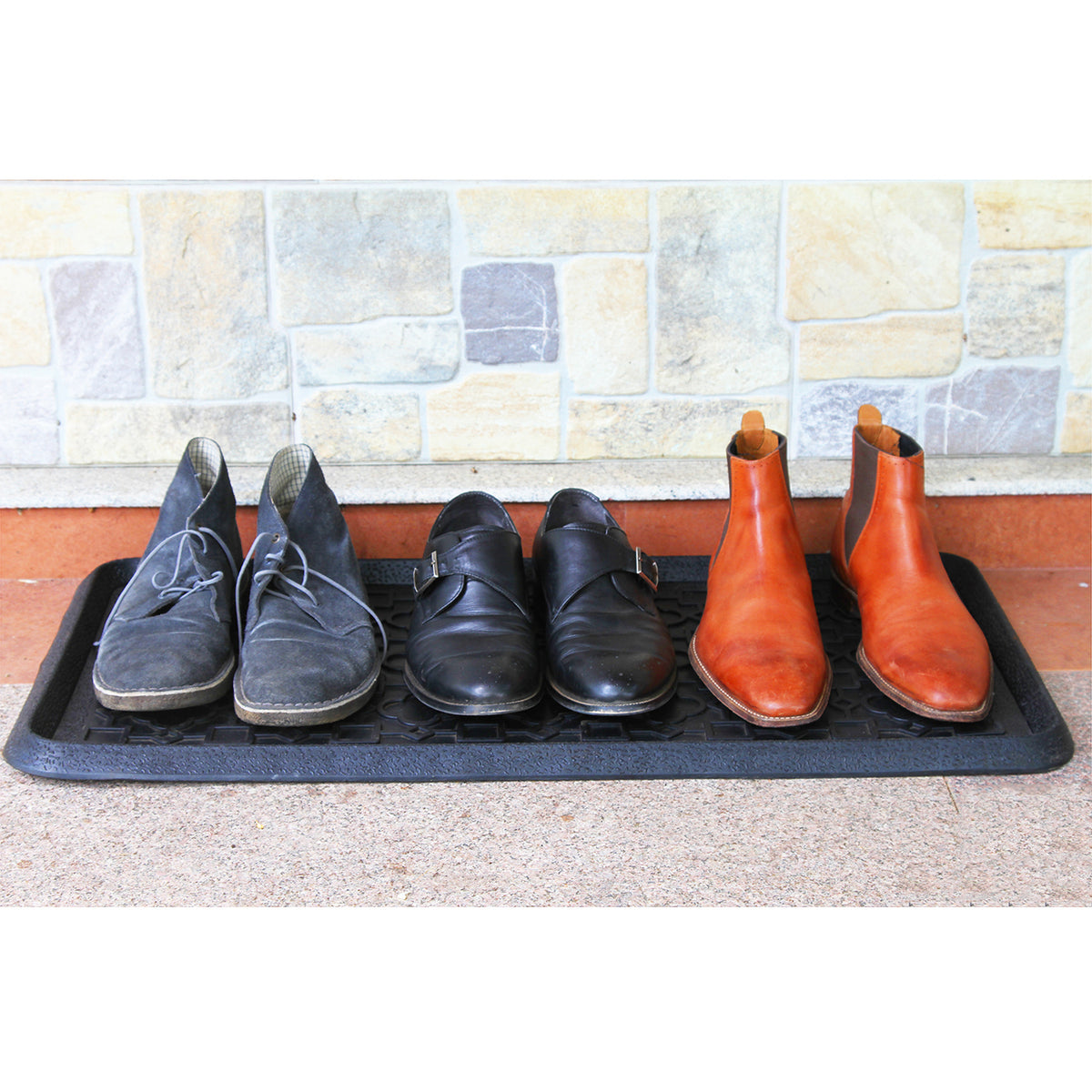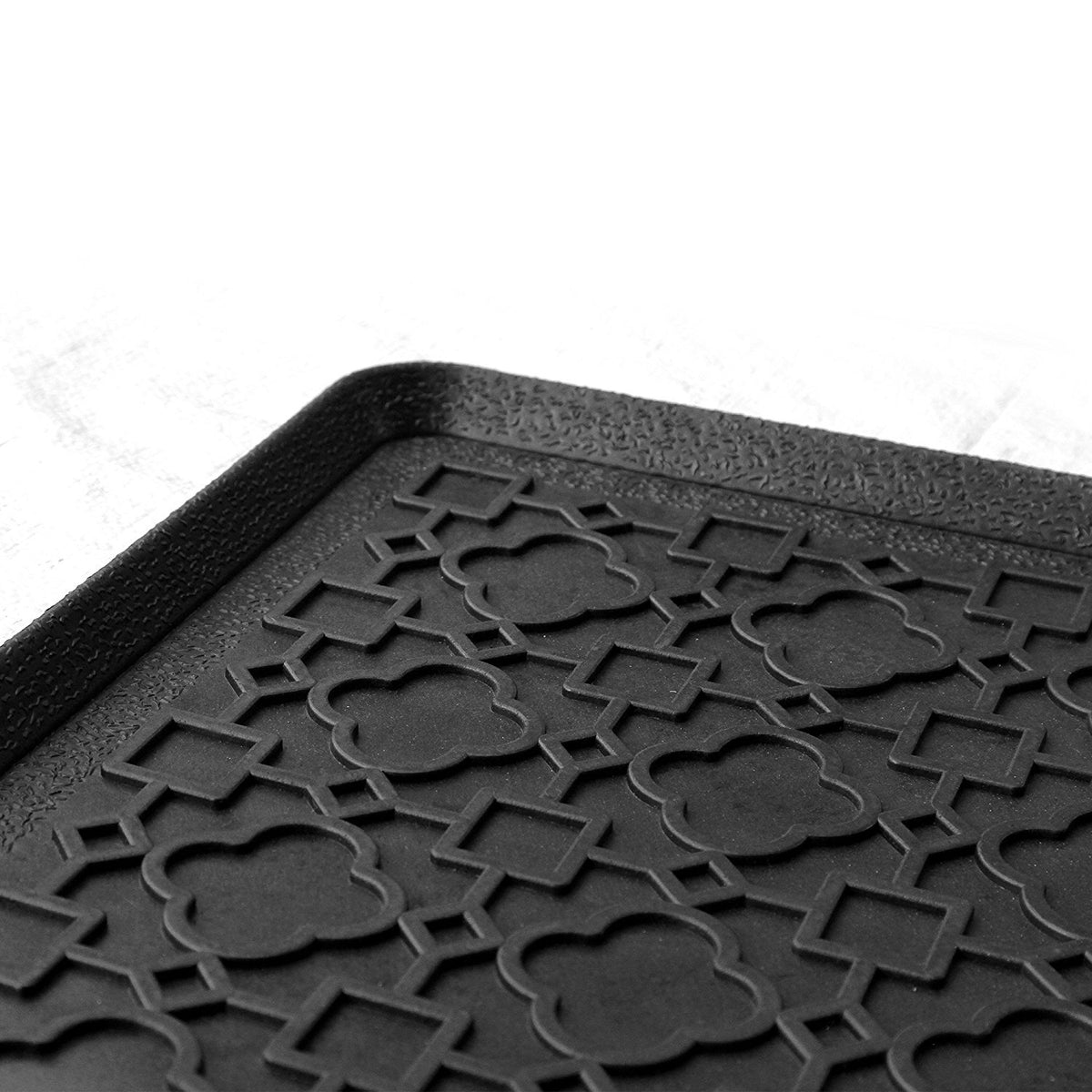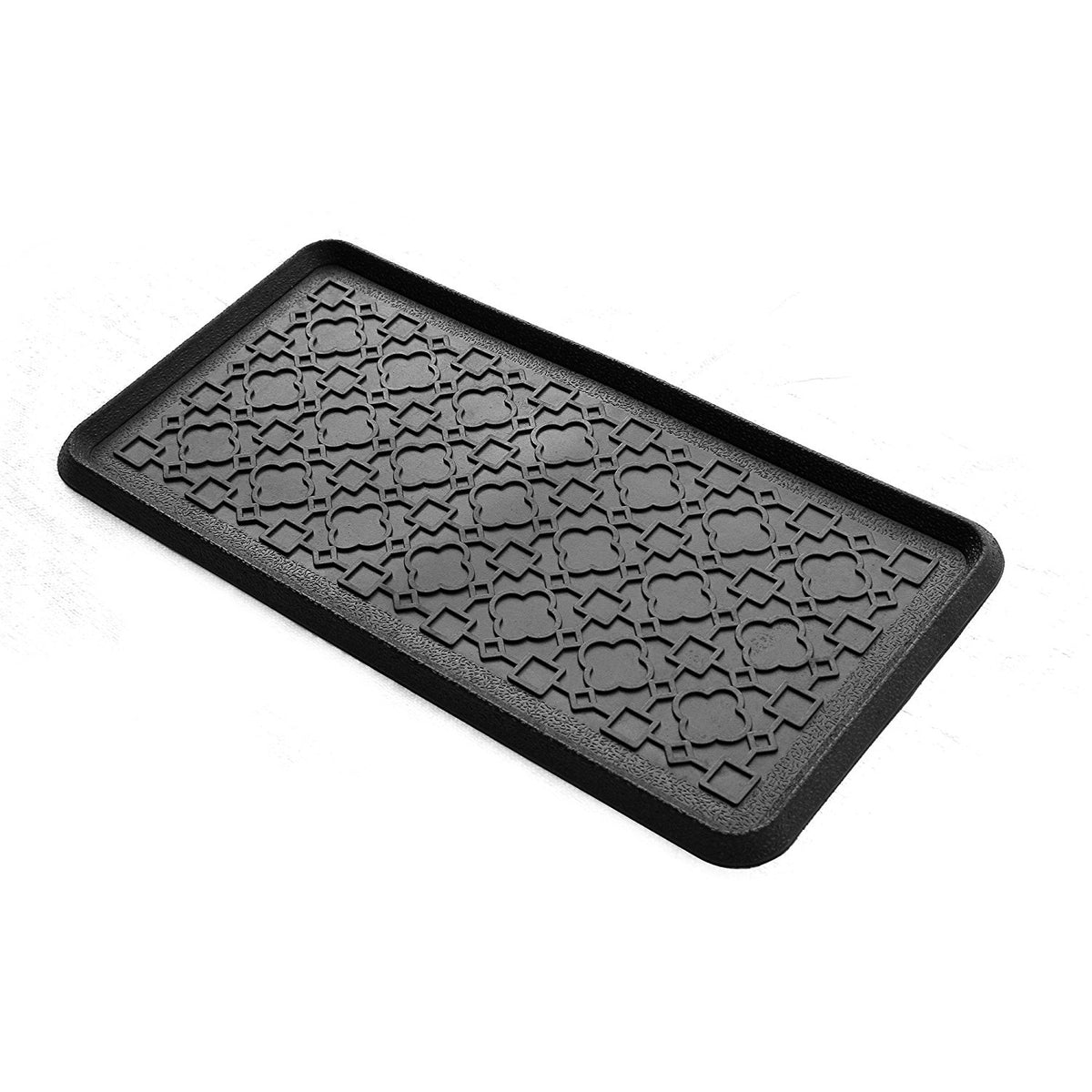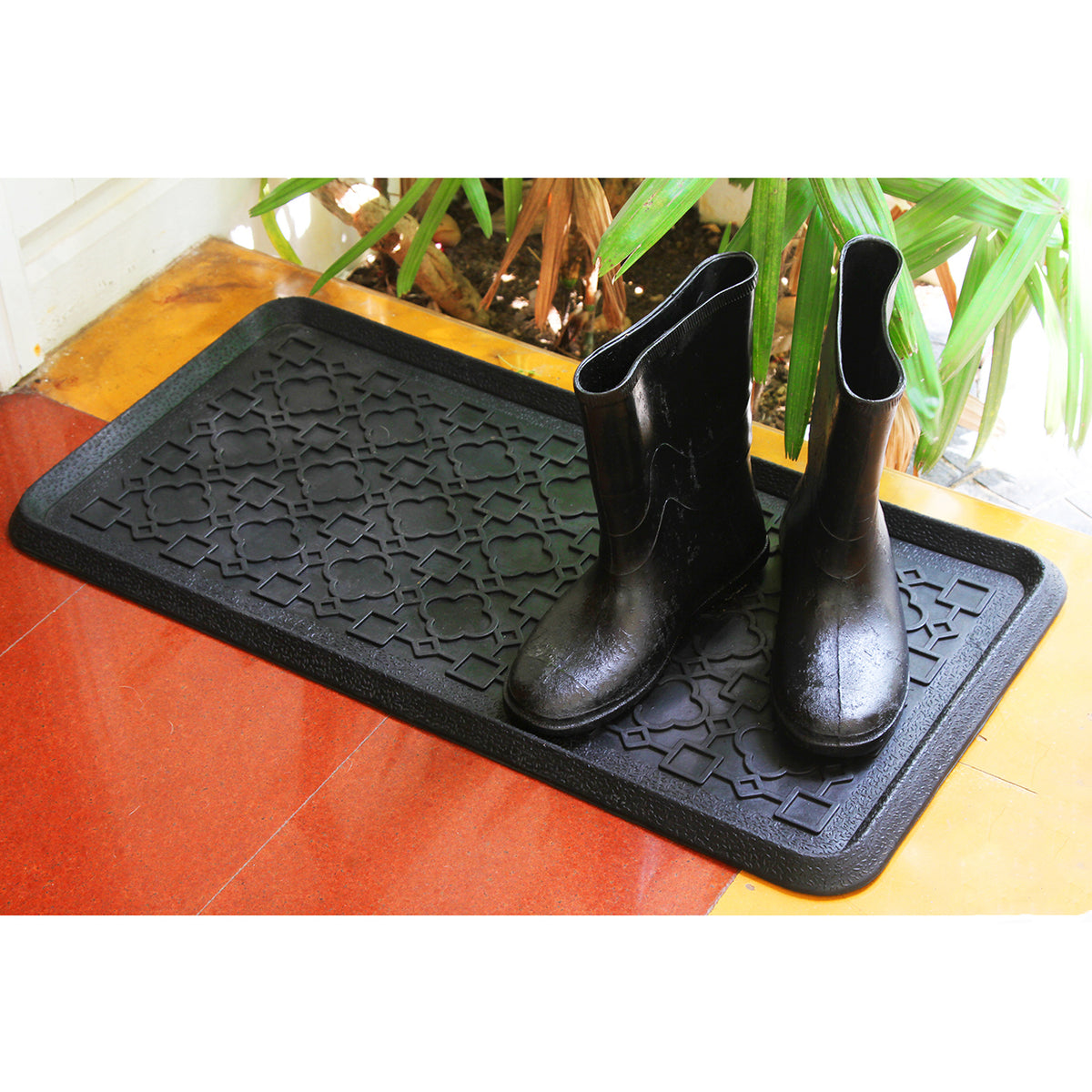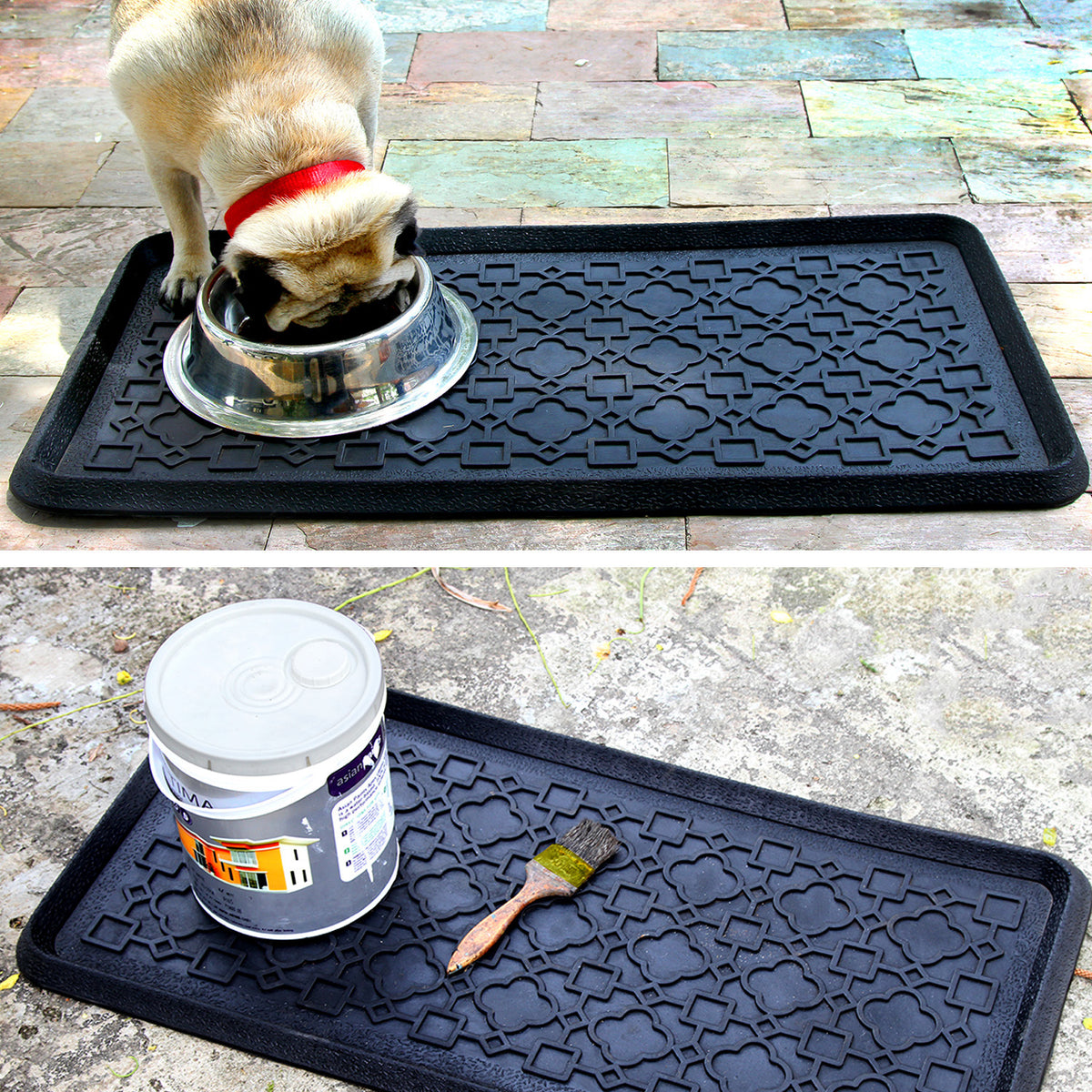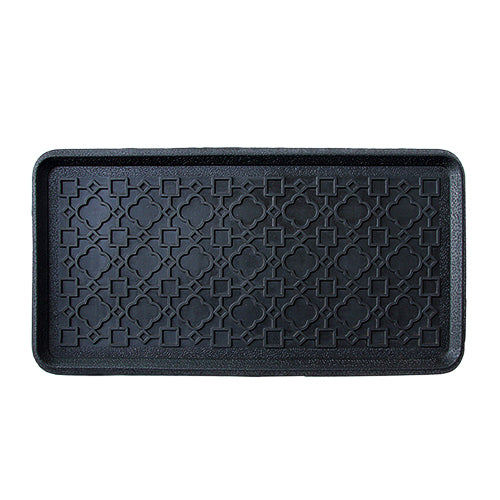 OnlyMat Elegant Black Rubber Boot Tray Mat for your Entrance - Indoor / Outdoor, Waterproof
by OnlyMat
Rubber Floor Mat
These doormats designed to take off dirt, grit, mud, and moisture from the shoes keeping away the daily mess that can enter your home. They improve safety by preventing unfortunate slip and fall accidents; perfectly suitable for indoor or outdoor places for both commercial and residential purposes.
Doormats aren't just unique additions to a floor for cleaning but also for adding decorative appeal to your home. Our trendy collection includes Home Decor Mats, Welcome Mats, Shape Mats, Rubber Mats, Entrance Mats, Utility Mats and Personalized Mats.
Complement your home with this beautiful collection of decor mats!
Tray Mat
Keep your floors clean, dry & protected using this multi-purpose utility tray from Onlymat. This utility tray will keep messes to a minimum for just about any task! A truly durable mat just needs to be hosed off or cleaned with a damp cloth to look as good as new after many uses.
• Material : Rubber
• Diamension (L x W) : 31.49 inch x 15.74 inch or 80 cm x 40 cm
• Color : Black and Brown
Quality Material

 

This mat is made from a strong and durable rubber material.

Multi-Purpose Uses

 

Its many uses include but are not limited to traditional boot & shoe tray, pet food bowl mat, painting tray for home projects and can be used as a planting tray as well

Easy To Clean In No Time

 

Worry no more about how to remove dirt, grit, snow, dust or mud from your mat! Shake, sweep or wash it to have it fresh and clean like brand new for many years to come.
Keep your entranceway clean and dirt free.
This 16 x 32-inch rubber mat is ideal for keeping wet, muddy and dirt dripping boots, flower pots and your pet's food bowl.
The mat can use it to fill disinfectant solutions to sanitise shoes before entering the building.
It can easily be cleaned by hosing down with water.
Available in many elegant patterns.
Material: Natural Rubber
Size (L X W): 16 in x 32 in
Special Care Instructions: Shake the mat to maintain its best appearance.
Sanitising steps:
Step 1: Fill 500 ml water mixed with 50ml bleaching solution or 50 ml Dettol solution. 
Step 2: Dip shoe sole in solution 
Step 3: Dry shoes on a dry mat.
Special Care Instructions: Shake the mat to maintain its best appearance.
Delivery Method & Time: Ground Shipping via DTDC/DHL/Blue Dart, 3-7 business days.