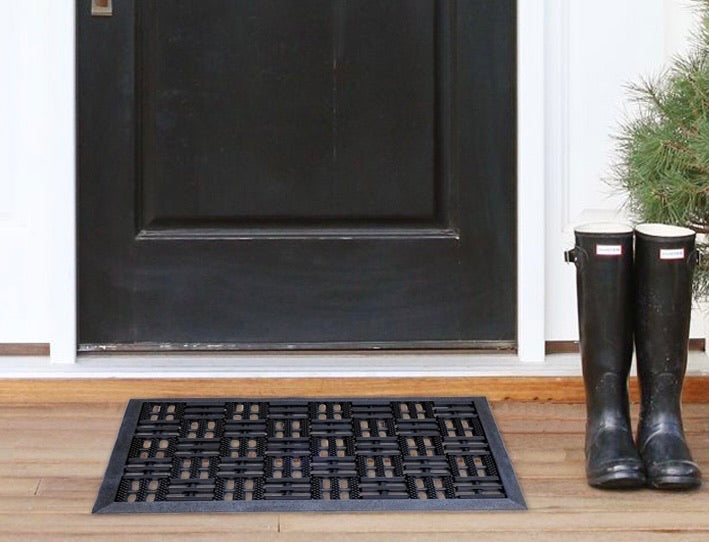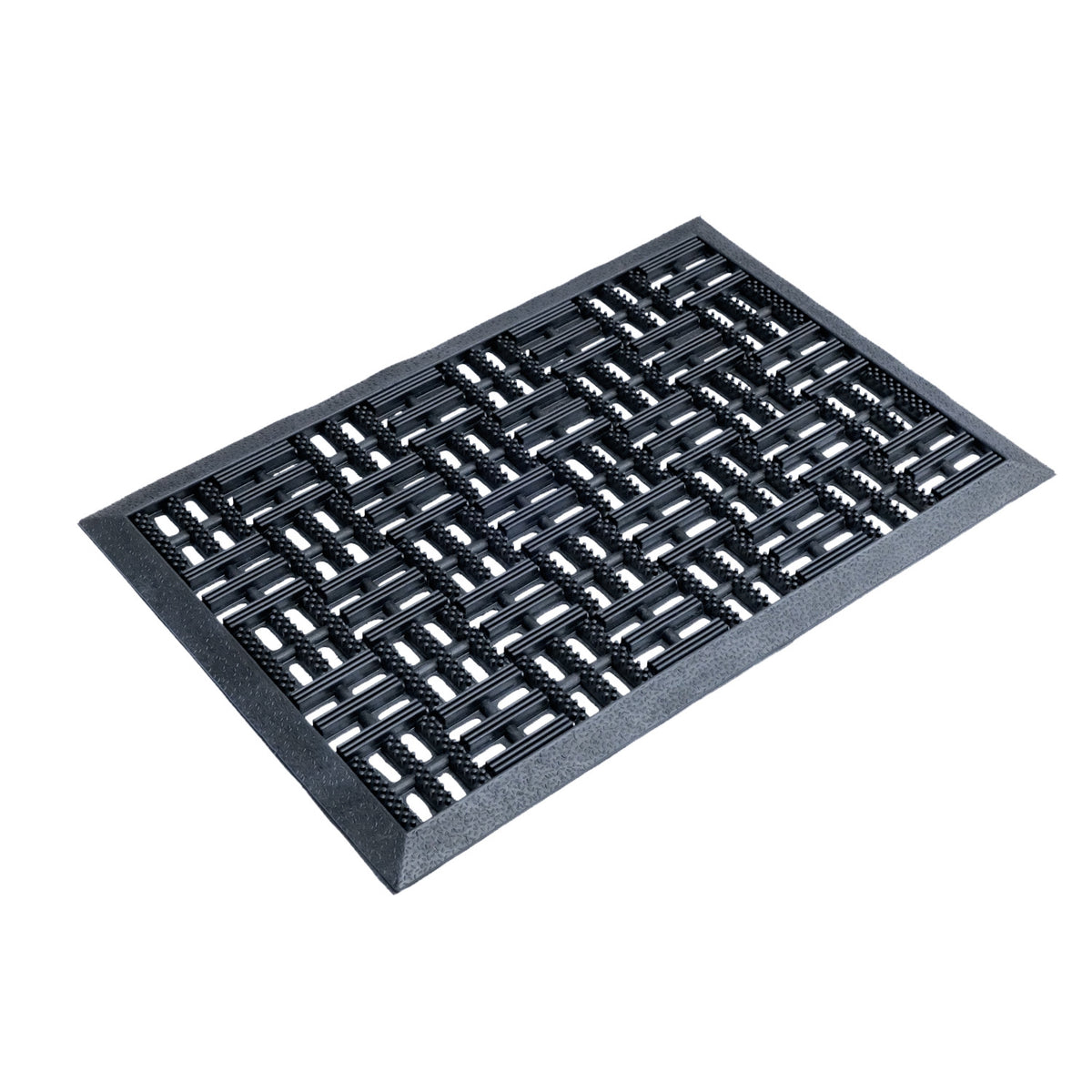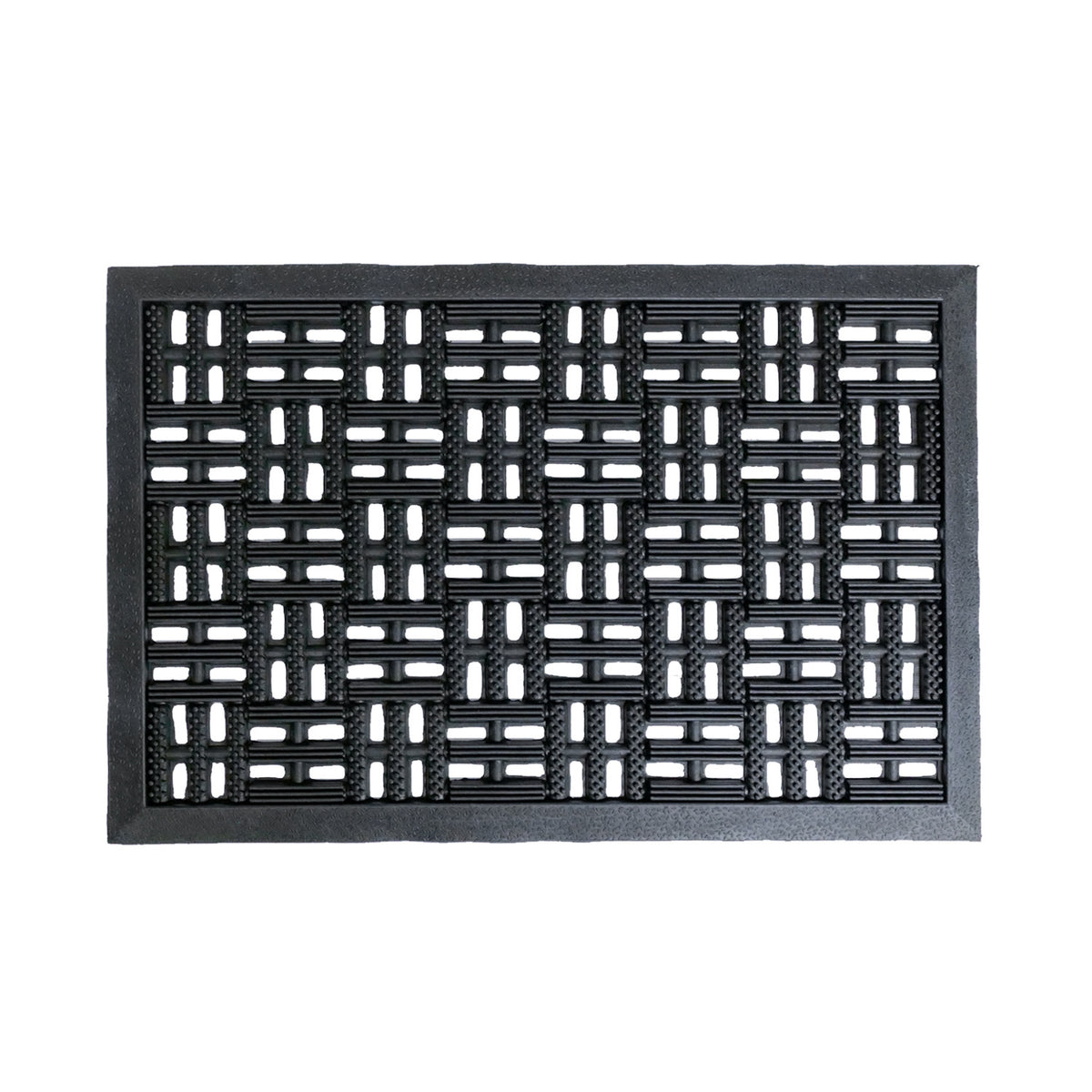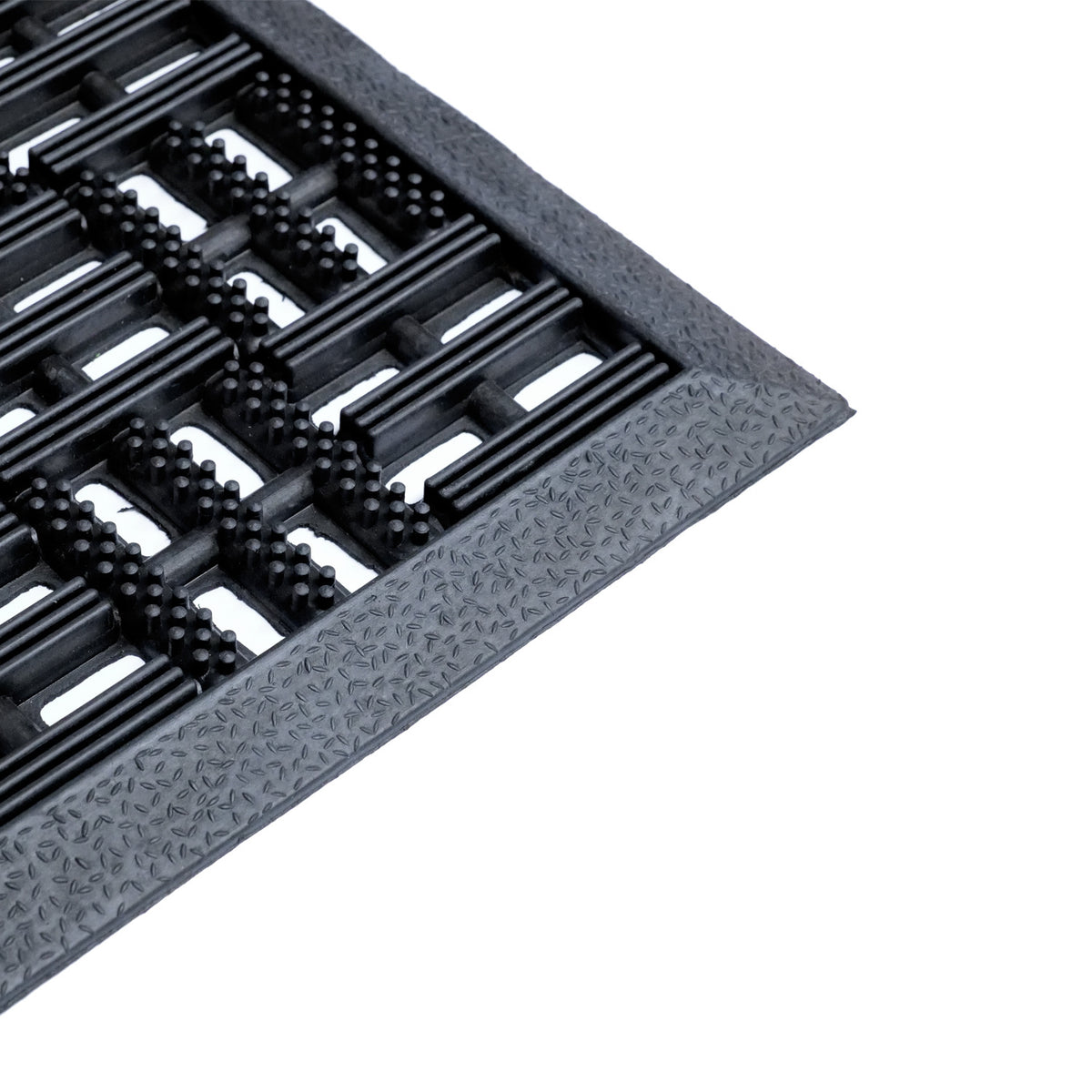 OnlyMat Criss-Cross Rubber Pin Entrance Door Mat - 40cm x 60cm - Indoor / Outdoor, Waterproof
by Cocotuft
Rubber Floor Mat
Lightweight and economically priced rubber pin mats have flexible rubber studs that trap dirt and grit from shoes.
Pin mats are widely available in various designer patterns.
These mats are good to remove dirt from footwear and help minimise foot fatigue for jobs that involve prolonged standing.
Use indoor as well as outdoor.
The crisscross design of the pin ensures all trapped mud and dust removed from your footwear. 
Material: Natural Rubber
Size: 40cm x 60cm
Special Care Instructions: Shake the mat to maintain its best appearance.
Delivery Method & Time: Ground Shipping Via DTDC/DHL/BlueDart, 3-7 business days