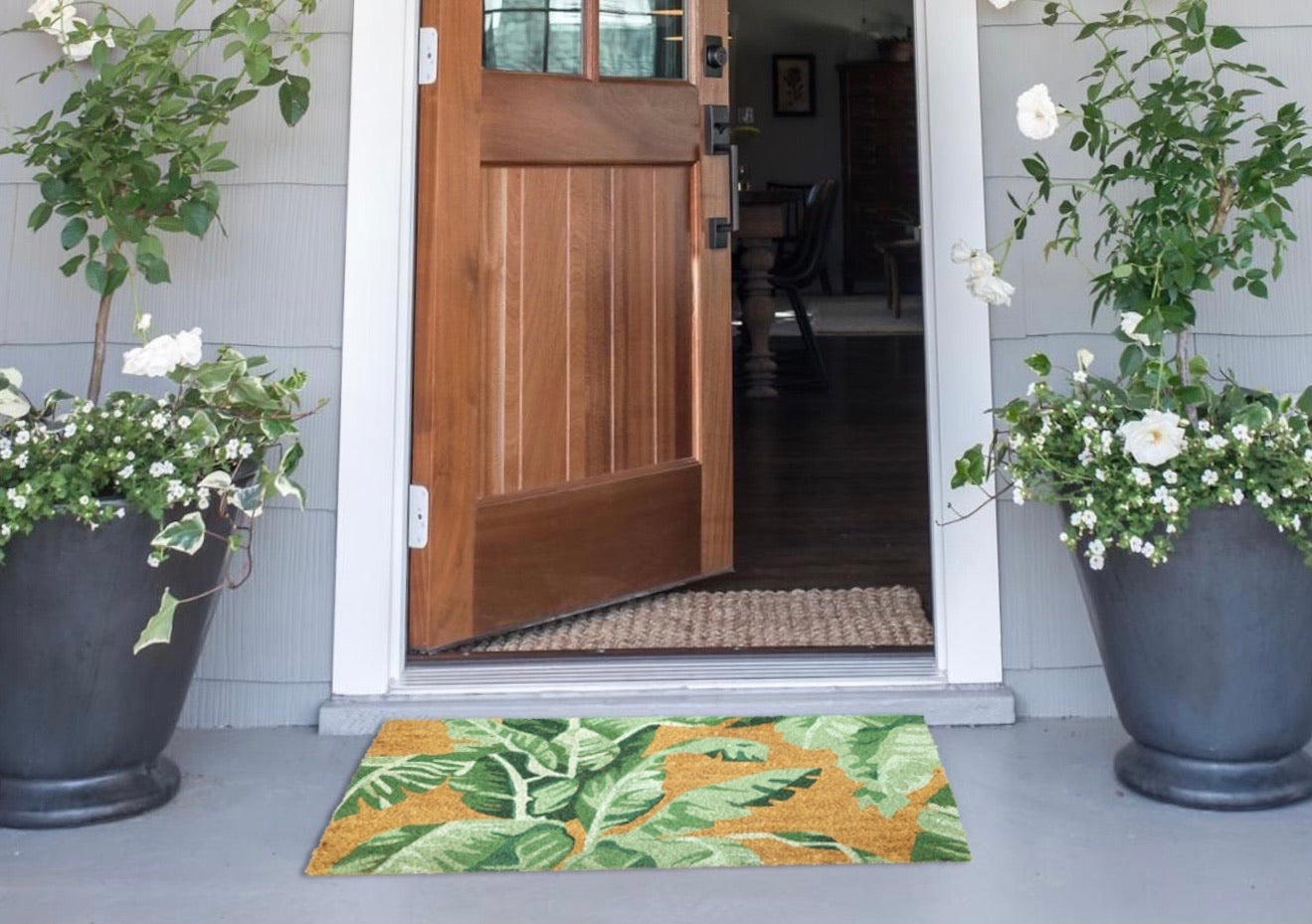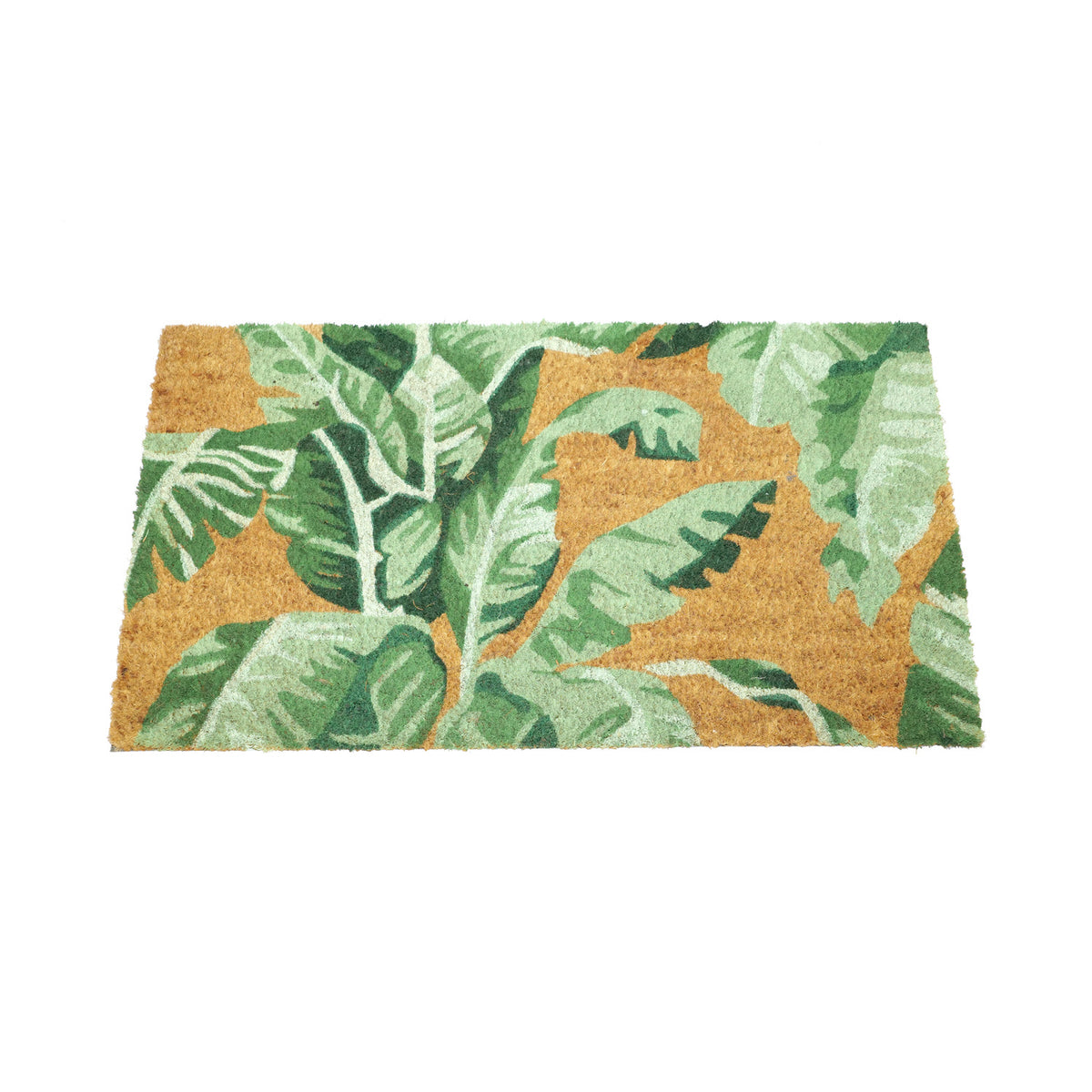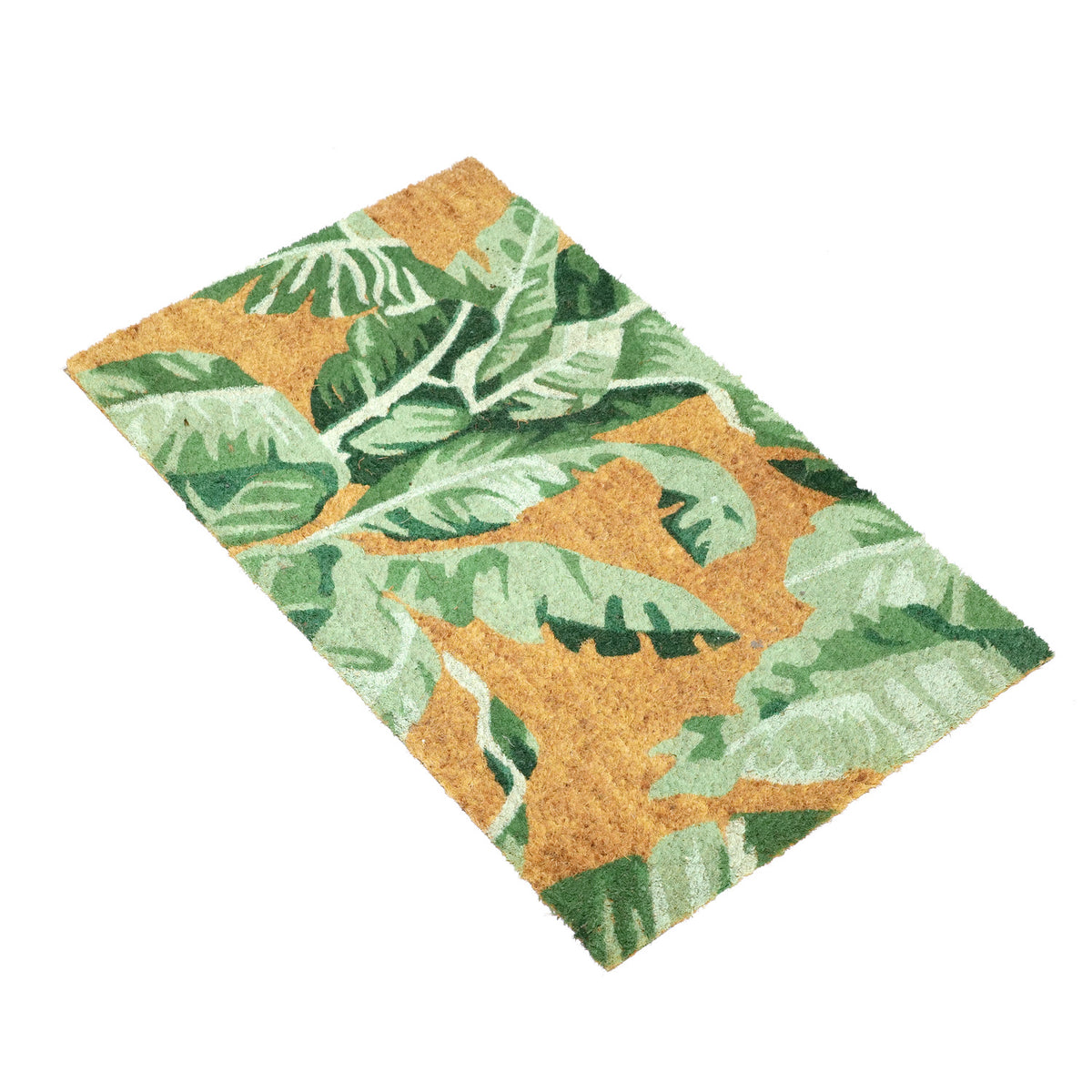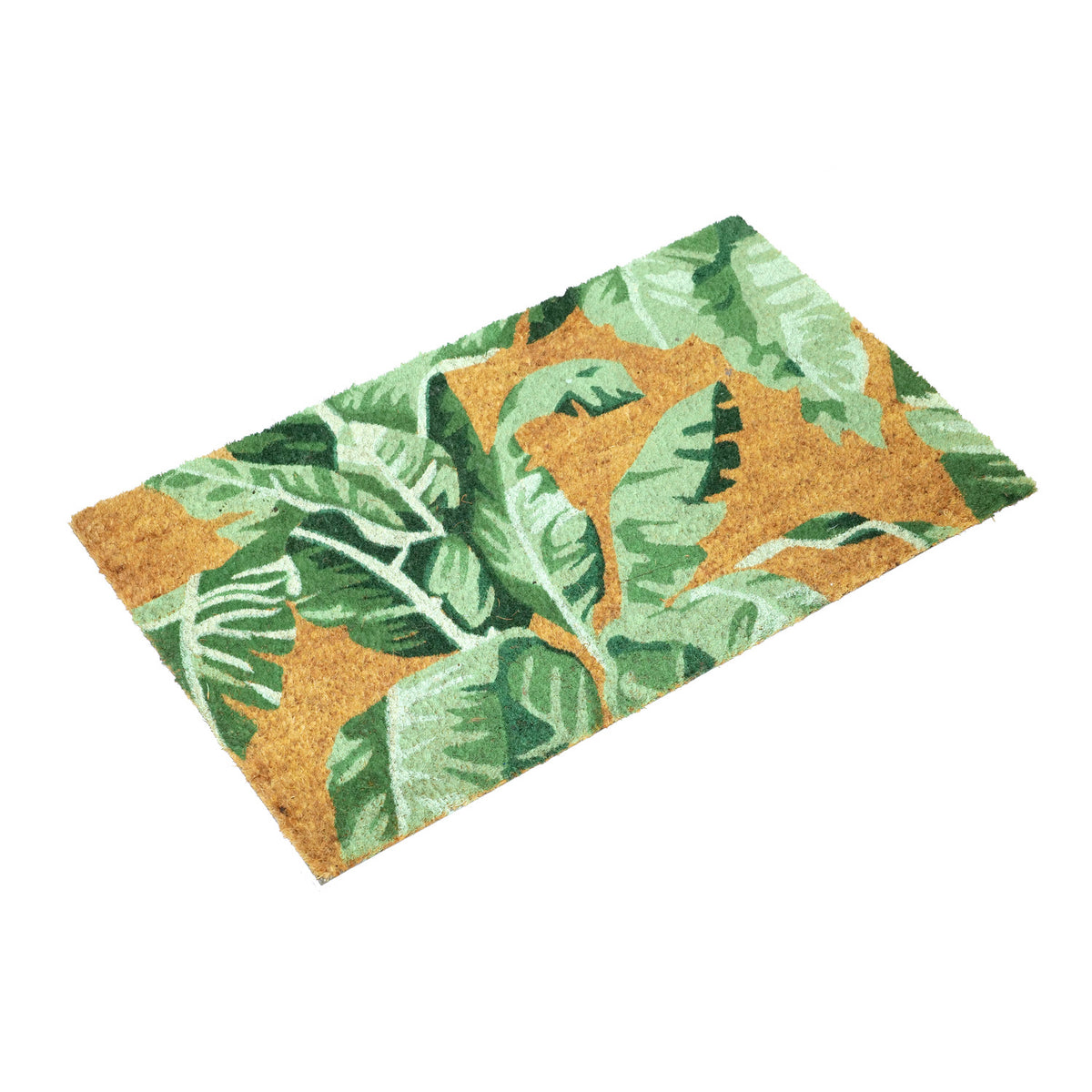 OnlyMat Green colour Banana Leaves Design Printed Natural Coir doormat
by OnlyMat
Coir Doormat
The Green Banana Leaves Design Printed Coir Doormat is a beautiful and functional addition to any home. This doormat features a vibrant green banana leaf design printed on high-quality coir fibre. This natural and durable material is perfect for trapping dirt and debris from shoes.

Not only is this doormat functional, but it also adds a touch of nature-inspired design to any entryway. The green banana leaves design gives a lively and tropical vibe to any home, making it perfect for those who love the outdoors. This doormat is also great for adding a pop of colour to a neutral-toned front porch or entryway.

Add a touch of nature and functionality to your home with our Green Banana Leaves Design Printed Coir Doormat.
This doormat comes with PVC backing, which increases its durability.

Further, if you want to keep the mat in place, you may use double-sided tape to avoid slipping.
Material: Coir
Dimensions: 45cm x 75cm 
Best Use: Covered entrance doorway
Cleaning Instructions: Shake the mat daily to remove the dirt. Vacuum and clean occasionally.