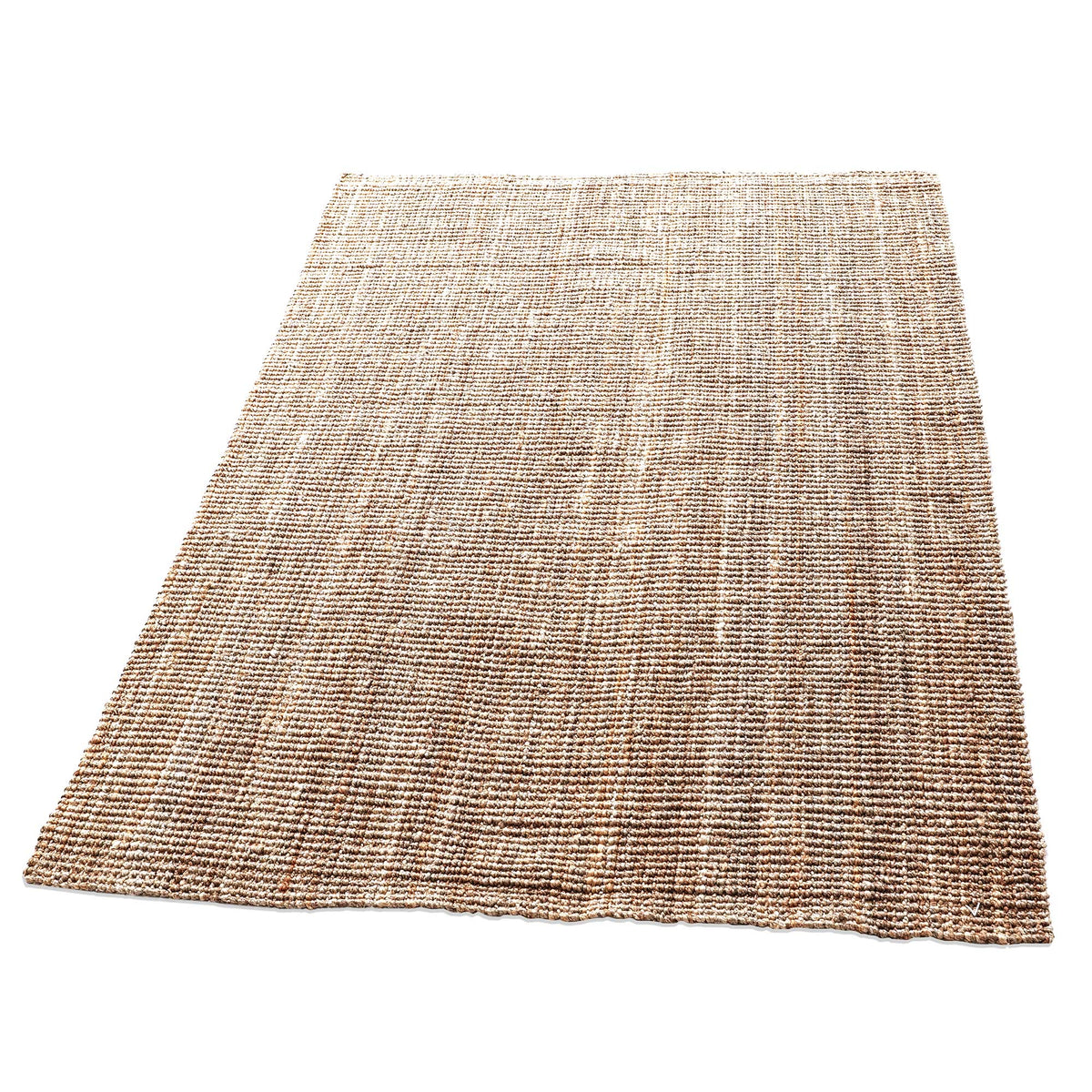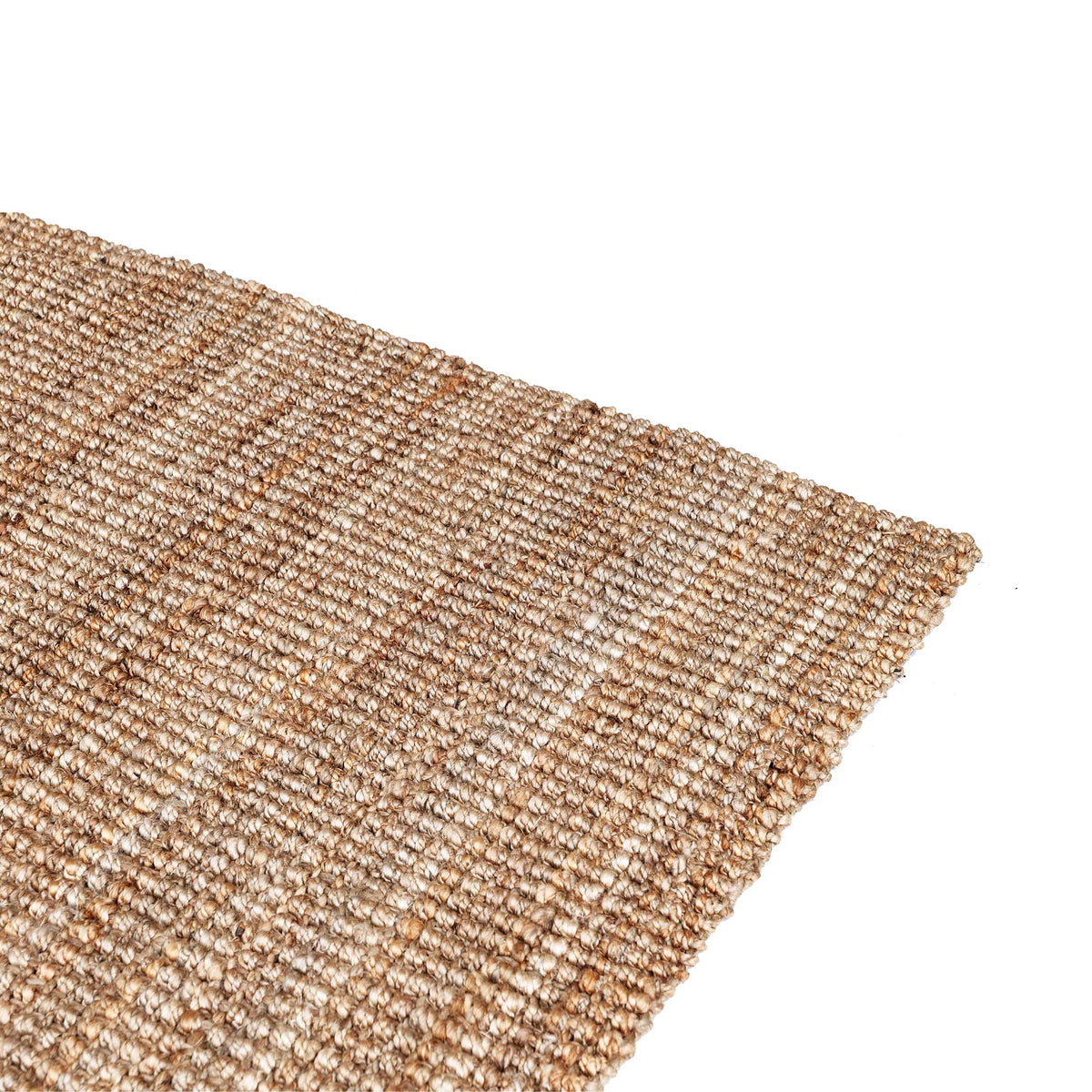 Artisan Luxe Rug - Boucle Weave - Jute Carpet
by OnlyMat
Jute Rug
This organically-crafted Artisan Luxe Rug features a handwoven boucle weave and is made from all-natural jute for a beautiful and durable floor covering. Add a luxe look to your living space with this timeless piece.

Introducing our exquisite Handwoven Rug, meticulously crafted using hand-spun jute fibres. This stunning rug perfectly fused traditional craftsmanship and natural materials, creating a truly exceptional piece for your home or office.

Every aspect of this rug is a testament to the skill and dedication of our artisans. The jute fibres, sourced sustainably from the versatile jute plant, are carefully hand-spun to create a yarn that forms the rug's foundation. The hand-spinning process not only adds a touch of uniqueness but also enhances the texture and character of the rug, giving it an organic and artisanal feel.

Each strand of jute is expertly woven by hand, showcasing the artistry and precision of our skilled artisans. The intricate weaving technique creates a visually captivating pattern, adding depth and dimension to the rug's design. The earthy tones and natural variations in the jute fibres further enhance the rug's aesthetic appeal, allowing it to blend with a range of interior styles effortlessly.

Beyond its exquisite craftsmanship, the hand-spun jute fibres make this rug a sustainable choice for conscious consumers. Jute is a renewable and eco-friendly material known for its strength and durability. This rug is designed to withstand daily use, providing long-lasting beauty and resilience.

Whether placed in a living room, bedroom, or entryway, our Handwoven Rug adds a touch of warmth and sophistication to any space. Its natural texture feels soft underfoot, offering a comfortable and cosy experience. The generous rug size provides ample coverage, creating a focal point that ties your decor together.

Elevate your interior with the timeless elegance of our Handwoven Rug, where the artistry of hand-spinning and hand-weaving meets the natural beauty of jute fibres. Immerse yourself in its tactile charm and bring an element of sustainable luxury into your living environment.