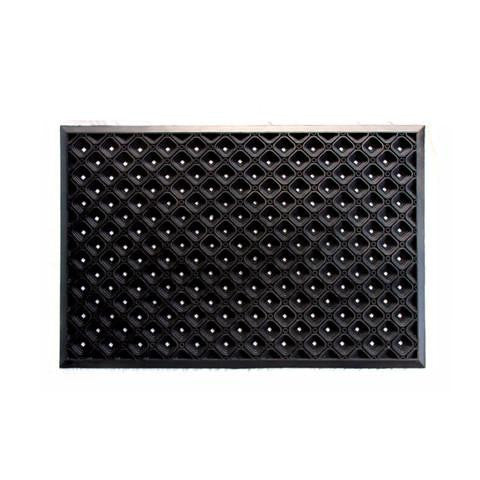 OnlyMat Anti-Fatigue Escalander Hollow Rubber Mat - Cushion Mat for Foot Comfort - Indoor / Outdoor, Waterproof
by Cocotuft
Rubber Floor Mat
Introducing the Anti-Fatigue Escalander Hollow Rubber Mat - the ultimate solution to combat fatigue and discomfort in your workplace. This premium quality rubber mat is designed to support and cushion your feet and legs, making your workday more comfortable and productive.

This mat is Crafted from high-quality hollow rubber for durability and long-lasting. Its unique hollow design provides superior support and cushioning, while its textured surface ensures excellent traction, preventing slips and falls.

The Anti-Fatigue Escalander Hollow Rubber Mat is perfect for use in various settings such as factories, warehouses, kitchens, and workshops. Its lightweight construction makes it easy to move and reposition as needed.

This mat is not only comfortable and functional but also easy to clean. Wipe it down with a damp cloth or hose it off for a more thorough cleaning.

Say goodbye to fatigue and discomfort and hello to a more comfortable and productive workday!
Non-slip black rubber mat with an open circular or hexagonal pattern.
Used as an exterior doormat, safety and anti-fatigue mats.
These are also used as shock-absorbing flooring for external playgrounds or play areas.
Due to new regulations in some countries, all schools, community areas and public establishments require using the shock-absorbent base in playgrounds.
Material: Natural Rubber
Special Care Instructions: Shake the mat to maintain its best appearance.